Welcome to the East of England School of Pharmacy and Medicines Optimisation 
Creating a skilled and flexible pharmacy workforce operating in multi-professional clinical teams delivering safe, sustainable and value based medicines optimisation.  
The school of pharmacy and medicines optimisation in the east of England will be collaborative, innovative and multi-professional to support the NHS Long Term Plan aspirations for pharmacy practice.  
Our aim is to deliver HEE's mandate to equip the current and future pharmacy workforce with the right knowledge, skills, values and behaviours at the right time and in the right place to meet patient need. 
Our priority for 2022 is to deliver a new HEE pharmacist foundation trainee programme from July 2022. This programme will be designed to increase inclusion in foundation education, maximising the use of technology with dedicated educators and peer networks in our new Integrated Care Systems.
We will continue supporting people to access the pharmacy technician apprenticeship programme to train to work in multi professional teams in community pharmacy, hospitals, prisons and GP surgeries.
Leadership in pharmacy is essential to support happy, healthy pharmacy teams improving care for patients. We aim to support collaboration, collective leadership and shared learning within and across organisations in the east of England to improve medicines optimisation and medicines value.
If you would like to receive our monthly east of England pharmacy communication email, please email pharmacy.eoe@hee.nhs.uk with your name, email address, job title, organisation and ICS.
News Autumn 2022
New Multiprofessional Foundation School! :
We are really excited to announce the launch of the multiprofessional foundation school in this Autumn term 2022! we are linking with the foundation schools in dentistry, pharmacy and Physicans Associates to offer joint learning opportunities.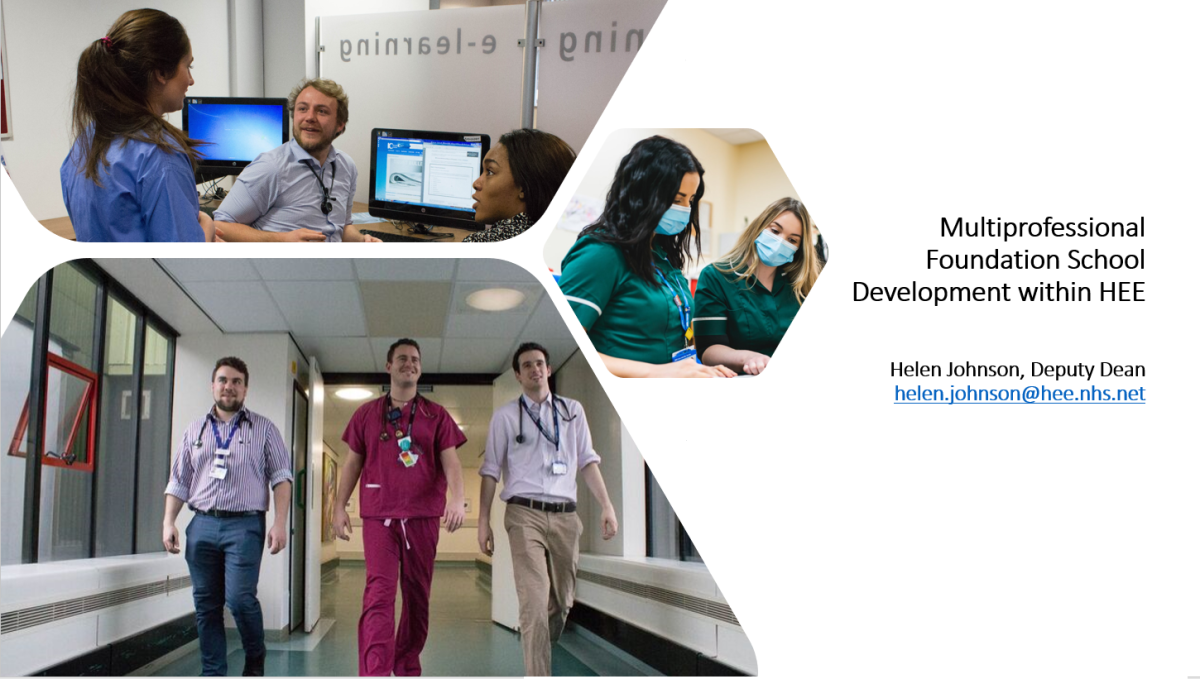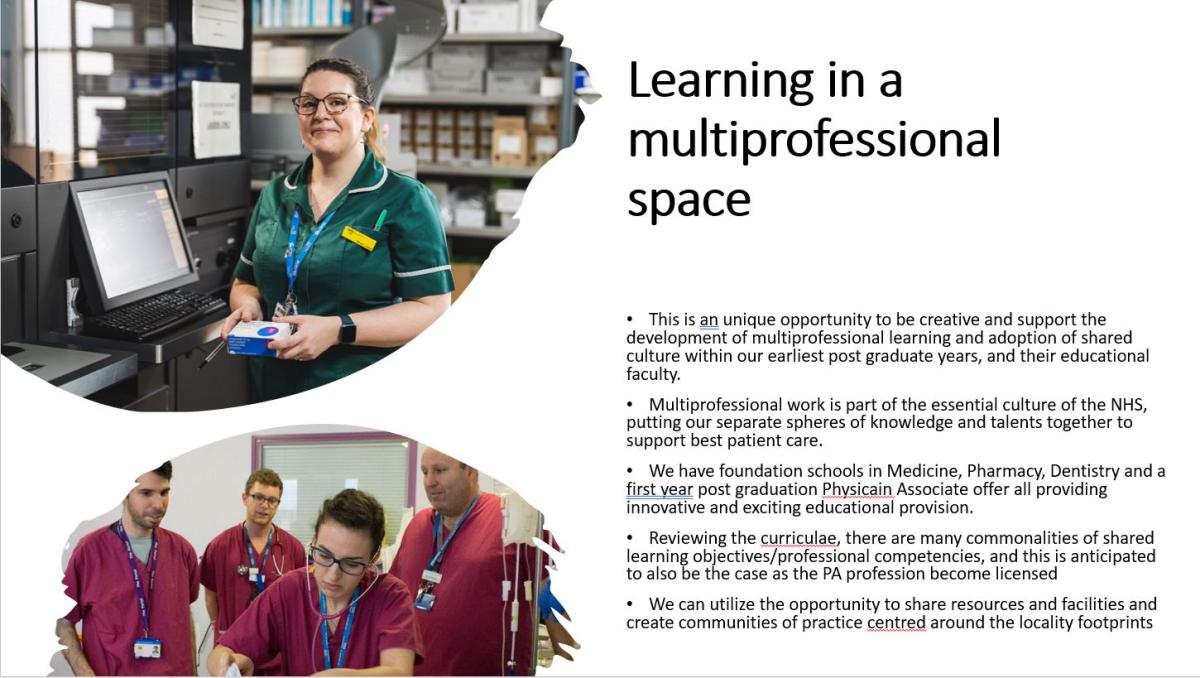 We have a thriving and innovative medical foundation school in the East of England. This school has adapted to technology enhanced learning, been innovative in the types of learning opportunities provided, and with the year trial has successfully embedded some multiprofessional teaching with PA which can now be expanded. With the new Foundation School in Pharmacy, the timing is right! 
This is opportunity to be creative and support the development of multiprofessional learning and adoption of shared culture within our earliest post graduate years, and their educational faculty.
This is a unique national offer. It is innovative and aligns well with the ideals and aspirations of HEE. There is significant national interest in the practicalities and the results of this endeavour.