Infectious Diseases Training in the East of England 
Infectious Diseases is a very interesting and varied specialty that encompasses all infections in adults  and is not restricted to a single organ or system. Infections can present in many different ways in patients of all backgrounds, including community acquired infections, travel-related illness, extra-pulmonary or drug-resistant tuberculosis, infections in immuno-compromised patients including HIV, and hospital-associated infections. The regional Infectious Diseases unit is located at Addenbrooke's Hospital, Cambridge, where we have close links with Medical Microbiology & Virology, and with Orthopaedics, Neurology, Haematology, Transplantation and Paediatrics.
Attractions of the Specialty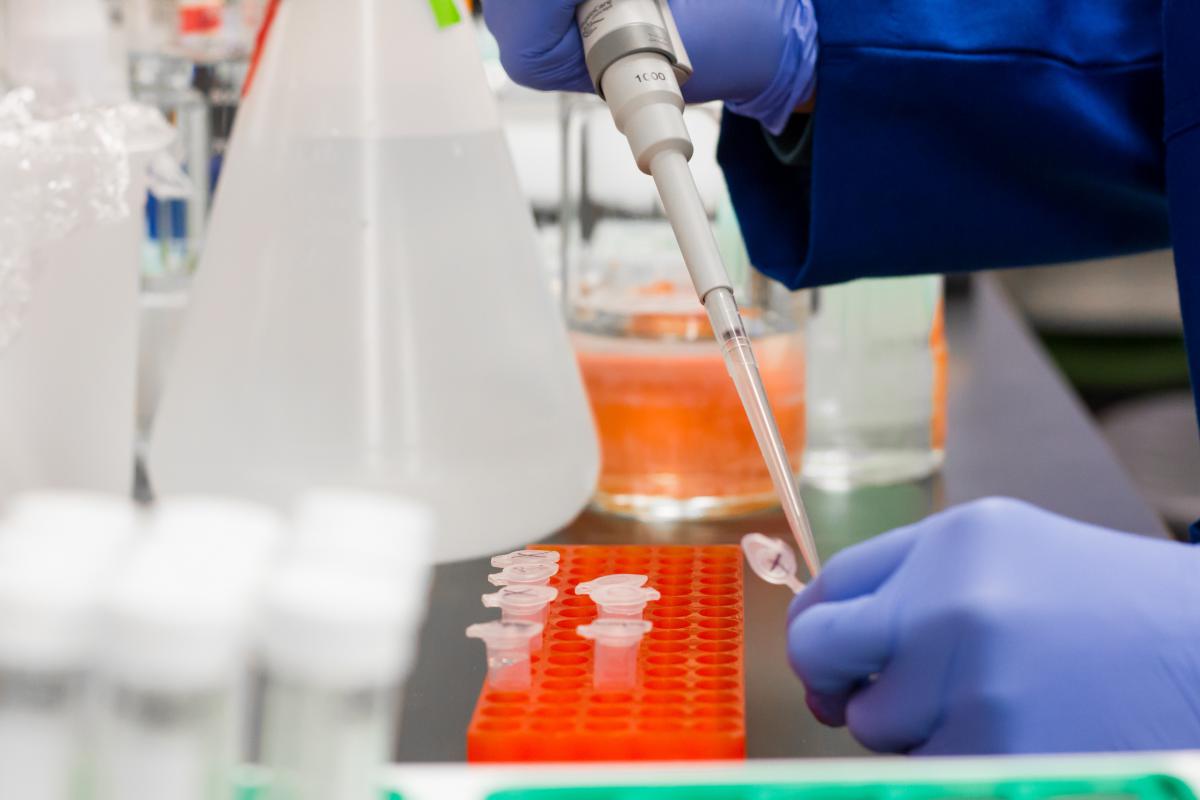 In Infectious Diseases, making the correct diagnosis often involves considerable detective skill in history taking, physical examination and interpretation of laboratory data. Treating serious infections in acutely ill patients is very satisfying because the vast majority of patients make an excellent recovery. Infectious Diseases includes both outpatient and inpatient work with out-of-hours duties covering infection-related problems within the hospital and a telephone advice service for other hospitals and GPs in the region. We co-ordinate a Regional HIV network with colleagues in Genito-Urinary Medicine for patients with HIV infection. We provide an Out-patient Parenteral Antibiotic Therapy (OPAT) service that treats many patients who have cellulitis or orthopaedic infections. We also provide an inpatient consultation service for complicated inpatients of other teams in which we are often the problem solvers for difficult-to-diagnose illnesses. Many Infectious Diseases physicians also have a strong research interest.
Trainees are encouraged to join and make presentations at relevant Infection societies (including the British Infection Society and British HIV Association). Trainees also attend and present at post-graduate educational events at Addenbrooke's Hospital including Medical Staff Rounds and Educational Half Days.
It is important to have a genuine interest in the interactions between humans and pathogenic organisms, and the capacity for good team working. Experience of a broad range of medical specialties in Core Medical Training (CMT) is desirable; prior experience of Infectious Diseases is useful but not essential.  Essential qualifications are a medical degree and Membership of the Royal Colleges of Physicians. In recent years most of our vacancies have been filled directly by CMT Academic Clinical Fellows from the University of Cambridge ACF programme based at Addenbrooke's Hospital.
From August 2015 all doctors wishing to become spcialists in  Infectious Diseases, Medical Microbiology or Medical Virology apply for a common training programme called Combined Infection Training.  Recruitment to vacant training posts is coordinated nationally twice per year by the Royal College of Physicians. The final combination of CCT(s) is determined at the time a doctor is recruited into a vacant post. Training for a CCT in Infectious Diseases is usually combined with a second CCT either in General Internal Medicine or Medical Microbiology or Medical Virology. The total duration of registrar training is usually 5 years; the first two years are generic Core Infection Training which is undertaken by all trainees regardless of their final CCT(s) consisting of four modules of 6 months laboratory training, 6 months ward inpatient care under an Infectious Diseases consultant, 6 months infection-related consults and 6 months outpatient clinics; followed by two-three years of Higher Specialist Training in the specialty(s) of  the chosen CCT(s).
The training at Addenbrooke's Hospital includes Infectious Diseases ward inpatient care, attachments in Medical Microbiology & Virology during Core Infection Training, the inpatient Infectious Diseases consultation service, the Clostridium difficile service, the inpatient bacteraemia service and regular outpatient clinics in Infectious Diseases, OPAT and HIV Medicine. There are regular joint ward rounds and weekly educational meetings with Medical Microbiology & Virology, a weekly HIV multi-disciplinary meeting, a weekly Radiology meeting and a weekly Medical Grand round. As an academic specialty, all registrars are encouraged to undertake research training usually as a Clinical Research Training Fellowship obtained in national competition from the Medical Research Council or the Wellcome Trust, leading to a higher degree usually a PhD.
We currently have a Clinical Lecturer and two SpRs in Infectious Diseases & General Internal Medicine, three SpRs in Infectious Diseases & Medical Microbiology and one SpR in Infectious & Medical Virology; and three SpRs in Medical Microbiology and two SpRs in Medical Virology.
Friday, 20 November, 2020
Show Between Dates:
Friday, 20 November, 2020