Welcome to Geriatric Medicine in the East of England

Welcome to Geriatric Medicine in the East of England.
We offer flexible trainee-friendly rotations, a high quality regional training programme, an excellent work-life balance and very favourable consultant recruitment opportunities at the end of your training
If you're here for the first time, we hope you'll consider coming to stay.
If you are already working here, this site should provide everything you need to know.
Trainees from the region delivered the first ever Geris4Juniors Connect East of England Event on Saturday February 3rd in the Hexagon, Frank Lee Centre at Addenbrooke's Hospital in Cambridge. Over 60 delegates attended on the day which was by all accounts, a resounding success. 

http://aeme.org.uk/g4jconnect/cambridge/
Dr Nick Evans, ST5, delivered the invited trainee lecture in the RCP 500 Regional Meeting in the Wellcome Trust in Hinxton on March 22nd.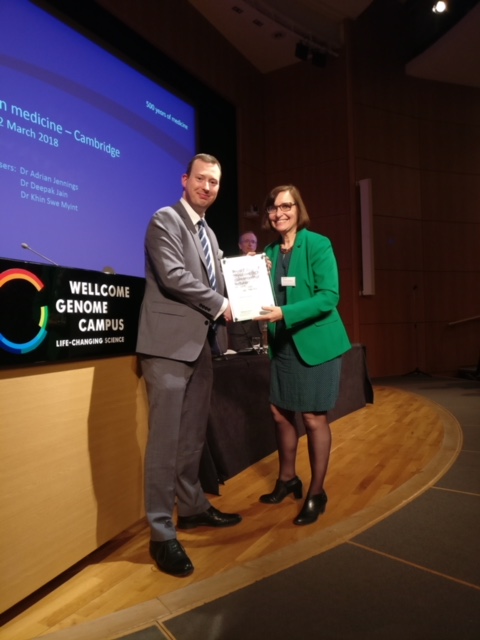 After Round 1 recruitment, we welcome to the programme this August:
Dr Hannah Judd and Dr Angela Etheridge - both starting in Norwich and Norfolk Hospital
Dr Emma Johnson - starting in Addenbrooke's Hospital
Dr Sidra Rahman - starting in Southend Hospital
Dr Ghalib Choudhury and Dr Shiv Bhakta - both starting in Luton and Dunstable Hospital
Dr Hannah Meghji - started in the Lister Hospital
Dr Nader Nashed - starting in Peterborough Hospital
Dr Suresh Sivarajah - starting in Watford
Dr Zakia Sultana - starting in Broomfield Hospital
A warm welcome to all! 
We divide the region into 4 distinct regions for rotations with the aim that trainees will not have to commute excessively during their rotation. 
Northern - Norwich based rotations - Norwich and Norfolk University Hospital, King's Lynn, James Paget/Great Yarmouth, Ipswich, West Suffolk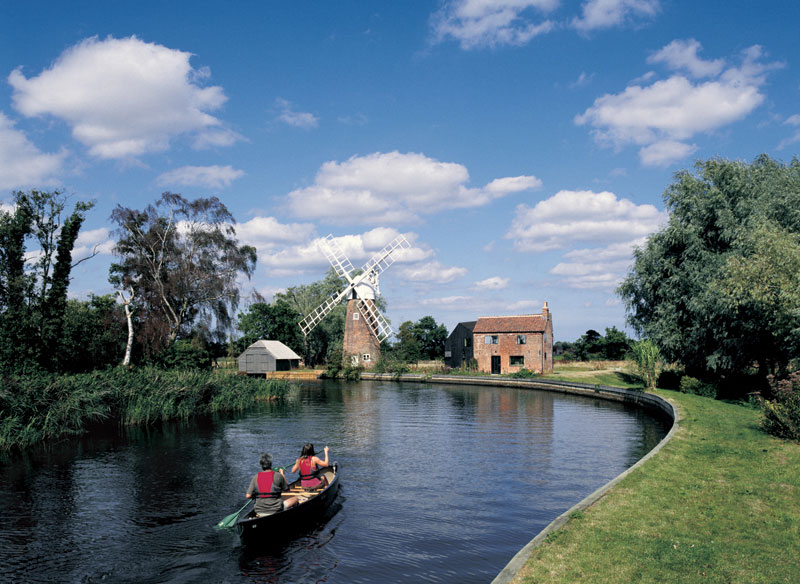 Author - Acme, Cristobal Palma Photography
Cambridge-based/Western rotations - Addenbrooke's Hospital, Hinchinbrooke, Peterborough, West Suffolk, Lister, Bedford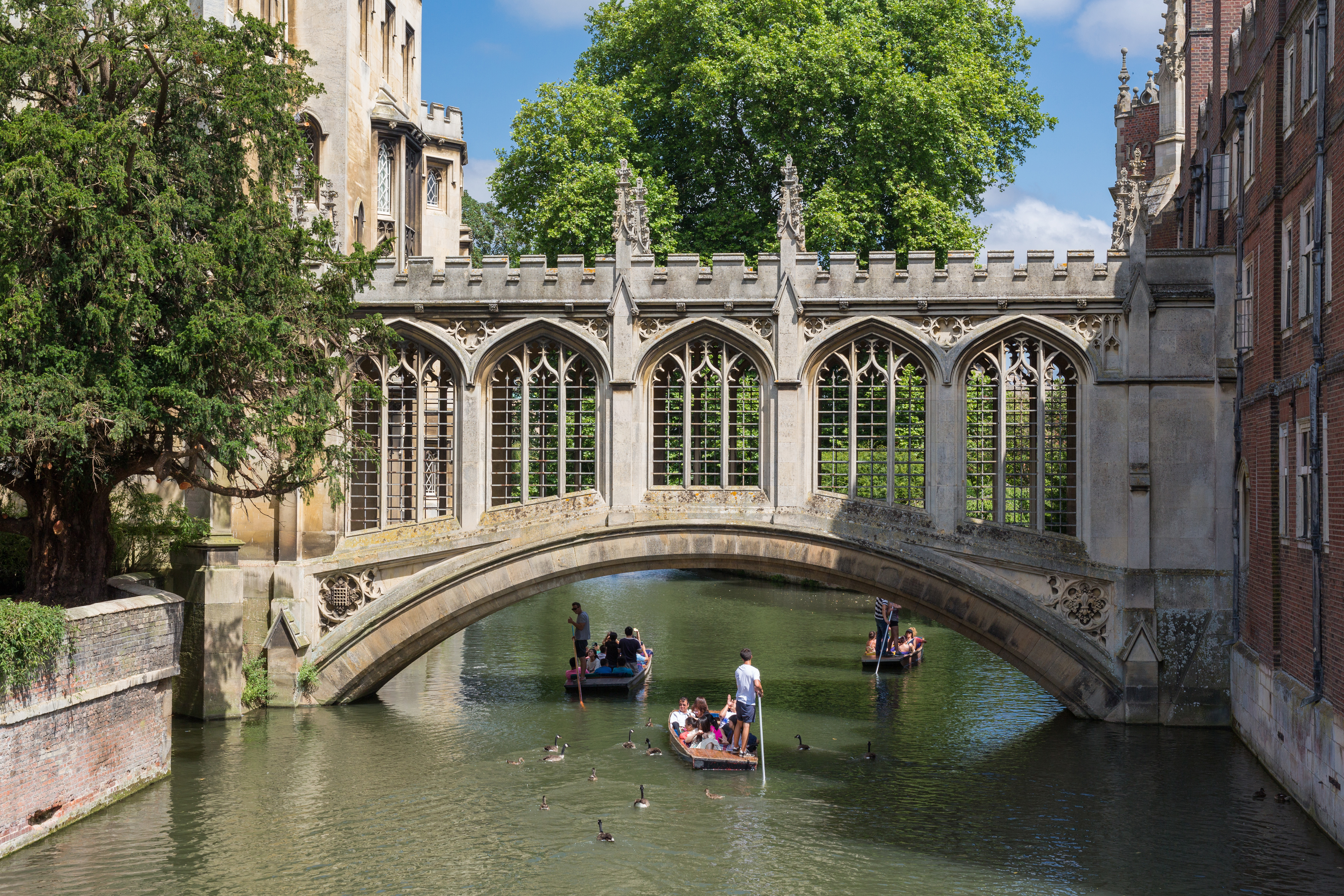 Essex/Eastern rotations - Southend, Basildon, Colchester, Mid-Essex/Broomfield Hospital, Ipswich
Southern/London commutable rotations - Watford, Harlow, Lister/Stevenage, Bedford and Addenbrooke's 
GERIATRIC MEDICINE FROM A TRAINEE PERSPECTIVE by Dr Fiona Macmillan (Trainee Representative on EoE Geriatrics STC and ST5 Norfolk and Norwich University Hospital)
Why do Geriatrics?
Geriatrics is the largest medical specialty in the UK. This is reflected in the number of Consultant posts available in the UK – more than two hundred were advertised this year.
Attractions of the specialty include an excellent work-life balance, high job satisfaction, high availability of consultant posts on achieving CCT and opportunities to subspecialize in many areas as listed below.  Geriatricians often occupy prominent positions as medical educators and managers in individual Trusts.
The central aspect of working as a Geriatrician is working as part of a Multi-Disciplinary Team – this allows us to practise holistic, patient-centred care and, as such, we are passionate patient advocates. 
Geriatrics is becoming the last true 'General Medical' Specialty offering a 'little bit of everything.' As such it offers wonderful opportunities to sub-specialise in a variety of areas:
Stroke Medicine
Movement Disorders
Cardiology and Heart Failure
Peri-operative Surgical Liaison
Ortho- geriatrics
Community Geriatrics
Dementia
Falls and Syncope
Frailty and Emergency Care
Palliative Care
Why Train in the East of England?  
The East of England is a geographically diverse region with something to offer everyone in terms of lifestyle –city living in Norwich or Cambridge or perhaps country living in the wilds of Norfolk and Suffolk. Our Southern placements in Essex, Hertfordshire and Bedfordshire are popular with trainees wanting easy access to Central London.
Although a large Deanery, much effort has been made to cluster rotations together to ensure trainees have reduced commutes between placements. As we are lucky enough to be told our five year rotations in at the beginning of our post this allows trainees to settle down in an area if they wish.  Newly appointed trainees will meet with our Training Programme Director Dr Colin Mason to plan your rotations.
In terms of Teaching hospitals, most trainees will rotate through either Addenbrooke's Hospital or the Norfolk and Norwich University Hospital (NNUH) in their 5 year scheme. The Norfolk and Norwich have recently opened the first 'Older People's Emergency Department' – a UK first!
We are also lucky to have a wide range of District General Hospitals over the region who offer some excellent sub-speciality training.
Training Opportunities:
Within the region you will develop experience in:
Movement Disorders
Ortho-geriatrics
Rehabilitation and Community Geriatrics
Falls and Syncope
Palliative Care
Psychiatry of Old Age and Dementia
Surgical Liaison
Stroke – for those wanting to subspecialise in Stroke there is ample opportunity to do Stroke Fellowships or OOPEs in Addenbrooke's, Norwich, Southend or Watford
The Deanery offers a monthly teaching programme Geriatrics Medicine hosted across the region. There is an additional General Internal Medicine Teaching Programme offering bimonthly teaching. These are in addition to the many conferences offered via the British Geriatric Society. 
Academic Opportunities:
There are academic posts (ACFs) available at Addenbrooke's and the Norfolk & Norwich which are advertised separately. Around 20% of Geriatric trainees in the Deanery are currently doing Academic posts including two trainees doing PhDs.
For those not wishing to do pure academic posts there are many other opportunities to get involved in research and audit.
We have regional BGS conferences throughout the year, as well as an annual 'Research and Audit' conference held in association with NAPP Pharmaceuticals. This offers local trainees the opportunity to present their work at a Regional Meeting.
Teaching Opportunities:
There are two large medical schools in the deanery; Cambridge and Norwich Medical School, which offers ample opportunity to teach both medical Physician Associate Students. There are also Simulation and Teaching Fellowships offered in Norwich and Cambridge.
The region also holds ALERT and ALS courses at multiple centres for those wishing to instruct. We also hold an annual 'Geriatrics for Juniors' Conference offering trainees to the opportunity to teach at a Regional Conference.
For those particularly interested in education the Deanery offers bursaries for those wishing to undertake post graduate training in education.
Management and Leadership Opportunities:
As well as management and committee opportunities at individual trusts, the East Of England Deanery offers a 'Chief Resident Programme' which is fully supported and funded by the Deanery. The course is designed to combine formal management training delivered by the Judge Business School combined with project development training. The programme consists of 10 one-day sessions based on the core modules of a Master of Business Administration degree (MBA). In addition to this, trainees are expected to become involved with management meetings at their trust and lead a service development/ Quality Improvement Project in their trust. 
Useful contacts
Training Programme Chair                   Dr James Edwards James.edwards@nnuh.nhs.uk
Training Programme Director (TPD)     Dr Colin Mason colin.mason1@addenbrookes.nhs.uk
Trainee representatives
Dr Fiona MacMillan fifimac1@doctors.org.uk
Dr Kat Mattishent   mattishent@doctors.org.uk
Helpful information
Geriatric curriculum 2010 – a little dull but this is what you need to cover over the next 5 years
http://www.jrcptb.org.uk/sites/default/files/2010%20Geriatric%20Medicine%20Curriculum%20%28amendments%202013%29.pdf
ARCP decision aid 2010 (revised 2014) – print this out and put it on your wall. Read it every day! This is what you need to do broken down year by year
http://www.jrcptb.org.uk/sites/default/files/2010%20Geriatric%20Medicine%20Curriculum%20%28amendments%202013%29.pdf
SCE resources
A. Best of Five MCQs for the Geriatric Medicine SCE (Oxford Higher Specialty Training Higher Revision) Duncan Forsyth (Author), Stephen Wallis (Author)  - Excellent resource, best book I used for the exam and I can highly recommend. The answers come with a brief explanation and references.
B. MCQs in Geriatric Medicine for Postgraduate Examinations (MasterPass) (MasterPass Series) [Paperback] Roger Gabriel (Author) - gives 350 questions but poorly written and some of the answers are incorrect. If you want to cover as many questions as possible go nuts otherwise avoid.
C. Rapid Review of Medicine in Old Age (Medical Rapid Review Series) [Paperback] Michael Vassallo (Author), Stephen Allen (Author) - Written by the man who writes the SCE, however the book is 7 years out of date. It is worth looking through to get an idea of his writing style. The questions do not reflect the SCE format so my advice would be borrowing it from colleagues or the library.
D. Essential Geriatrics [Paperback] Henry Woodford (Author) - Excellent book, highly recommended even to people not taking the exam. Easy to digest and every statement is referenced. Good bank of 100 questions however I think these questions are a little harder than the exam.
E. Lecture Notes: Elderly Care Medicine [Paperback] Claire G. Nicholl (Author), K. Jane Wilson (Author) - Another excellent book, gives a good grounding although a little more basic than Woodford's book but it does have details regarding ethics, law, walking aids which are all known to come up in the exam.
F. http://www.bgs.org.uk/index.php/assessment-66 - this is the most comprehensive collection of mock SCE papers. These are probably of similar standard to the actual exam. I believe they have 3 or 4 mock papers on there.
G. BGS Trainees' weekend - very useful revision/update weekend for about £75. They try to cover topics from the exam and give a SCE mock exam.
H. MRCP 2 websites - consider signing up to these to practice exam technique. Also some of the questions in the actual exam felt a lot more like MRCP 2 than SCE so may be more helpful than it first seems.
Training days 2018 - 2019
| | | | |
| --- | --- | --- | --- |
| 2018 |   |   |   |
| June | Thu 14th | EoE Regional SpR Research & Audit Presentation Day  | NAPP, Cambridge Research Park |
| July | Fri 13th | Ethics | Cambridge |
| August |   | No study day |   |
| September | Wed 12th | Falls and Syncope | Norwich |
| October | Tues 16th | Frailty and comprehensive geriatric assessment | Ipswich  |
| November | Fri 16th | Perioperative Medicine in Older People | Cambridge  |
| December | Wed 12th |  Palliative Care | King's Lynn |
| 2019 |   |   |   |
| January | Thu 10th | Ageing, Vision and Hearing | Luton  |
| February | Fri 15th | Orthogeriatrics and bone health | Peterborough  |
| March | Wed 13th | Tissue viability & Nutrition  | Cambridge  |
| April | Thu 11th |   | James Paget |
| May | Fri 17th | Driving & Vehicular Mobility | Norwich |
| June | Wed 12th | EoE Regional SpR Research & Audit Presentation Day  | NAPP, Cambridge Research Park |
| July | Thu 11th |   | To be confirmed  |
| August |   |   |   |
| September | Thu 12th |   | Cambridge |
| October | Fri 11th | Complaints and clincal governance (NHS Management) | Norwich  |
| November | Wed 13th | Rehabilitation and community practice | Bury  |
| December | Thu 12th |   | Chelmsford |
Further Advice

Position

Location

Training Programme Director for Geriatric Medicine and Core Medical Training - East of England                                                     
Cambridge University Hospitals, NHS Foundation Trust                                        
Dr James Edwards
Training Committee Chair
& Consultant Physician
The Norfolk & Norwich University
Hospitals NHS Foundation Trust
Dr Fraz Mir
Head of School of Medicine
& Associate Postgraduate Dean
Health Education England, working across the East of England
James Gough
School of Medicine Administrator 
Post Graduate Medical Centre - Cambridge University Hospitals, NHS Foundation Trust
Use the first year to find your feet – don't get too bogged down in the detail!
Make a plan early how you are going to cover the curriculum – some hospitals such as Ipswich have excellent community and tilt table exposure whereas others have excellent experience in orthogeriatrics so don't miss opportunities
The current guidance for clinics is 183 for GIM, they are less prescriptive in geriatrics. It works out roughly 36 per year. Remember you can count 5 ward referrals as one clinic and a half day community session also can be counted. There is no requirement currently to have a clinic logbook.  Instead, we use a GIM calculator to calculate clinic numbers where you say your experience and your supervisor countersigns it
The current guidance for acute take experience is 1000 patients before CCT. This is very easy to manage. In some places, it feels like you could cover it in a single week of nights! There is no requirement for logbooks currently with on take experience again documented on the GIM calculator
Attempt the SCE at ST4 or ST5 level
Consider OOPE or higher degrees early as it takes a long time to organise and you may run out of time otherwise
Attend as many study days as possible as these are fantastic generally and you get to know all the other trainees and it's often helpful to swap advice
The Geriatric trainees in the East of England are a very friendly, welcoming bunch of people who are extremely supportive. If there are any questions, please contact any of the Trainee Reps for further information, our Training Programme Director, Dr Mason, or, failing that, ask any of the current trainees.
HEE EoE has funded the SuppoRTT programme to ease the return to training and fund and support the professional development of any trainee who has been out of programme for any reason for more than 3 months.
Trainees going out of programme e.g. for research or maternity/paternity leave should meet with the TPD approximately 3 months before they exit the programme to avail of the advantages of the programme. However, all trainees currently out of programme can still access the SuppoRTT resource.
The SuppoRTT policy can be found here
A copy of the policy and funding forms are attached at the bottom of the page.