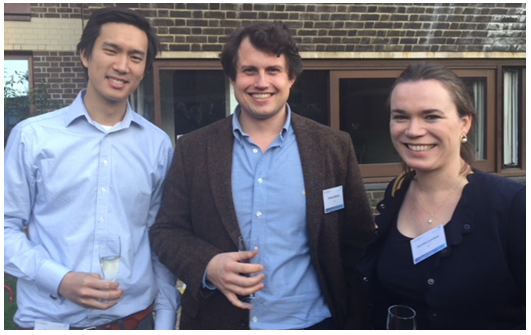 Our academic training programme opened in 2010 and we have appointed 7 ACF posts and CL post since that time. We are recognised as an emerging centre of excellence for radiation oncology research. The ACF posts offer 25% protected research time and the opportunity to work with world class research groups in cancer biology and translational research, imaging and computational radiation therapy. We also have an excellent track record in obtaining funding for PhD and MD students, and the same research opportunities are offered to both NTNs and ACFs alike.
Clinical fellowship posts are usually advertised on the University of Cambridge CATO website with recruitment via Oriel.
Please contact Dr Raj Jena for additional information.
Our academic supervisors
| | |
| --- | --- |
| | Professor Charlotte Coles is an NIHR Research Professor and Reader in Breast Radiation Oncology at the CRUK Cambridge Centre. Her research aims are to provide breast cancer patients with the best chance of cure with least side effects by personalising radiation techniques based on risk of recurrence. |
| | Dr Raj Jena is a Principal Research Associate at the University of Cambridge Department of Oncology and academic training lead for clinical oncology. His research interests include glioma imaging and computational radiotherapy. |