Training Rotations and Trusts
The East of England School of Medicine is located in a large region but as a speciality we prioritize arranging rotations to prevent unreasonable commuting distances.
Examples of rotations are listed below (the order of posts varies) – actual rotations are advertised at the time of each round of recruitment and trainees are offered and appointed to specific rotations in order to assist with domestic planning. Candidates express a preference for  rotation at interview/application and these are offered based on ranking at interview with the candidates achieving the highest scores having the first choice of rotation. 
Rotations may change due to many reasons including trainees taking time out of programme to undertake research (OOPR), train less than full time (LTFT) or taking maternity leave but every effort is made to accommodate trainees' requests on their return to clinical training. On average there will be 5-7 training posts per year. 
The rotations have been reo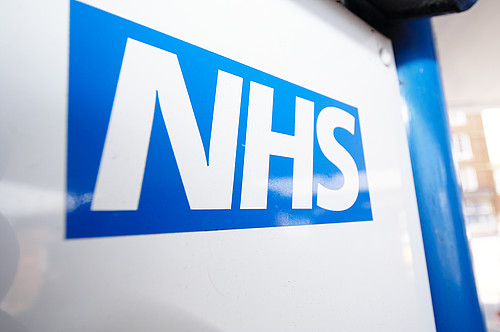 rganised recently and rotate through three Trusts.  One limb of each rotation will occur in a teaching hospital, either The Norfolk and Norwich University Hospital or Addenbrookes Hospital.  Trainees will rotate approximately every 20 months in most rotations but in a few cases the rotation intervals are 12-18 months in each of two District General Hospitals with 24 - 30 months in the teaching centre (precise timings may vary, according to the needs of trainees on the rotation).  Please note that if a trainee undertakes a period of research outwith the programme, then on returning to the programme it will not be possible to guarantee 20 months in the relevant teaching centre.  Please note that the period of grace may be offered at any Hospital in the programme. 
ST3 + Rotations 
1.    West Suffolk Hospital - Ipswich - Addenbrookes
2.    West Suffolk Hospital - Ipswich - Norfolk & Norwich
3.    Southend - Ipswich - Addenbrookes
4.    Kings Lynn - Great Yarmouth - Norfolk & Norwich
5.    Bedford - Peterborough - Addenbrookes
6.    Bedford - Luton - Addenbrookes
7.    Luton - Hinchingbrooke - Addenbrookes
All of the hospitals participating in the programmes offer training in Diabetes, Endocrinology and GIM.  We are making summary information about training in the hospitals available via the website.
Specialist Clinics such as Paediatric Endocrinology, Gynaecological Endocrinology and Bone Metabolism are offered via the teaching hospitals.
The Programme Director is Dr T Wallace, Norfolk and Norwich Hospital.
The Chairman of the Training Committee is Dr A M Jennings, Queen Elizabeth Hospital, Kings Lynn.
The Programme Tutor is Dr C Parkinson, Ipswich Hospital.
Ipswich Hospital
The Ipswich Hospital NHS Trust offers a large, busy and friendly unit to train in the speciality of endocrinology and diabetes and GIM. The Diabetes and Endocrine service at the Ipswich Hospital is led by 5 consultant physicians all of whom have an equal interest in both endocrinology and diabetes and are supported by a full team of specialist staff including endocrine and diabetes specialist nurses, podiatrists, dieticians, laboratory technicians and secretaries. The service is based in a purpose built endocrine/diabetes specialist unit and there is an internationally recognised foot service based in a dedicated unit.
The endocrine service offers a full range of endocrine investigations and treatments, other than pituitary surgery, on site. It includes a whole time specialist endocrine nurse with access to a specialist day unit for dynamic endocrine testing. Appropriate imaging technologies include MRI, CT, radionucleotide and SPECT CT, and thyroid US with elastography. We are a tertiary referral centre for radioiodine treatment of benign and malignant thyroid disease, and have radiotherapy facilities for pituitary disease on site. We have an excellent parathyroid surgeon, and an ophthalmologist specialising in thyroid eye disease.  We hold fortnightly teleconferences with the pituitary MDT based in Cambridge to discuss pituitary cases and undertake all pre and post pituitary surgery investigations locally. A monthly telephone conference MDT for thyroid cancer is also held.  Audits and service improvement programmes are organised regularly.
The Ipswich Diabetes Centre was the first dedicated Diabetes Centre in the country and has been responsible for a number of innovations in diabetes care including the Ipswich Touch Test,  the instigation of the National Diabetes Inpatient Audit (NaDIA) and has become  a pioneer in developing inpatient diabetes services as well as contributing to the early work on CGM and closed loop systems in pregnancy and the Freestyle Libre device. We were also involved in developing the DESMOND education program. The integrated diabetes service has won National Awards and continues to evolve. You will have the opportunity to work in general and specialist clinics including insulin pumps, paediatric and transitional diabetes, renal diabetes, antenatal diabetes and in the diabetic foot clinic as well as seeing the community service in action by visiting practices. DAFNE is held 4-6 times yearly and you will be supported to receive Diabetes Doctors certification if interested.
For trainees interested in research opportunities, we have a dedicated Diabetes Research unit involved in both industry and own portfolio research in diabetes neuropathy. The unit has so far achieved four MD's, four MSc's, one PhD and one MA in the last 10 years and in 2016-17 had the highest number of research accruals in the East of England region. The research unit is also now developing close ties with the University of Suffolk to expand the research opportunities . In the last 5 years, the unit has published more than 30 in-house research papers and presented more than 100 papers in international and national conferences.
If you are looking for teaching opportunities, we have supported trainees in pursuing PGME in medical education. We are now also supporting UEA medical students in endocrinology and diabetes medical teaching as well as hosting medical students from the University of Cambridge. There are multiple other opportunities for teaching including in-patient HCP's and junior doctors.
Ipswich Hospital is merging with Colchester Hospital University Foundation Trust in 2018 and the merged organisation will be the largest service provider in the East of England region.
West Suffolk Hospital
West Suffolk Hospital Foundation NHS Trust has six Consultants in Diabetes & Endocrinology. Trainees in the department have the opportunity to take part in Medical Obstetric clinics, Adolescent diabetes clinics, Diabetic Foot MDT clinics, insulin pump clinics, diabetes renal clinics as well as general diabetes clinics. Many of the diabetes clinics are run jointly with other specialists, including obstetricians, renal physicians, vascular surgeons and paediatricians which gives trainees good experience in team working. The Endocrinology service covers most aspects of general endocrinology. We take part in regional MDTs as well as video conferences for training and education.
A recent national audit of diabetes care in the community rates our service as outstanding and the Care Quality Commission recently rated the Department of Medicine as 'Outstanding'. We encourage our trainees to present work at local, regional and national meetings. Feedback received indicates that trainees in Diabetes & Endocrinology enjoy working at the West Suffolk Hospital which gives them a broad range of experience and close support from senior colleagues
Luton and Dunstable University Hospital NHS Foundation Trust
The Luton and Dunstable University Hospital NHS foundation trust is a busy DGH in South Bedfordshire. It caters to a multi ethnic population with a wide range of medical problems which contributes to the clinical experience one gains while working at the hospital.
The Diabetes and Endocrine Department is a unit working closely with the rest of the hospital and Primary care with good working relationship with the Biochemistry department. All kinds of Endocrine pathologies are seen here with a good tertiary centre link with Cambridge. The diverse population widens the scope of practice in Diabetes and a trainee will be able to gain experience in all possible intricacies in Diabetes management while working here. Work is busy and learning opportunities are extensive, both from general Diabetes and Endocrinology clinic, as well as speciality clinics including Paediatric Diabetes, Paediatric Endocrine, Obesity, Secondary hypertension, Insulin pump, Pituitary, Lipid, Gestational Diabetes, Pregnant diabetes, Multi-disciplinary foot clinics.
Acute medicine gives the breadth of exposure to compliment the speciality training to help trainees develop into a well-rounded physician. There is a good link with the UCL medical school and people interested in teaching will be able to develop their interest and skills in teaching. The team is very supportive, helpful and fun to work with. 
The Norfolk and Norwich University Hospital is a 1,200 bed teaching hospital with state-of-the-art facilities which provides care to a population of approximately 825,000 from Norfolk, neighbouring counties and further afield.
The Department of Diabetes and Endocrinology
There are 9 consultants, 7 Specialist Registrars, 2 Core Medical Trainees, 1 GPVTS trainee, 1 academic clinical fellow / academic foundation year 2 trainee, one FY2 and two FY1 trainees.
Diabetes
You will have the opportunity to work in general and specialist diabetes clinics in a dedicated diabetes centre (the Elsie Bertram Diabetes Centre) as part of a large friendly multi-disciplinary team with 8 Diabetes Specialist Nurses (DSN) and 4 podiatrists .
There are multiple subspecialty clinics: a weekly combined diabetes antenatal clinic, weekly gestational diabetes clinic, as well as a monthly pre-conception clinic in the diabetes centre and these clinics provide excellent opportunities for training. There are weekly transition diabetes clinics with the paediatric team. Young adults (<25) are seen in separate dedicated lists, and multidisciplinary clinics are also offered within the respiratory department for patients with cystic fibrosis associated diabetes. Dedicated DSN led pathways are also available for patients with frequent hypoglycaemic episodes and hypoglycaemic unawareness.
Norwich is a DAFNE centre and also offers hospital and community based structured education programmes and there is the opportunity for trainees to do DAFNE doctor training. There is also a well established multi-disciplinary insulin pump service and trainees have good access to pump clinics. You will have the opportunity to become familiar with the use of Continuous Blood Glucose Monitoring systems
There is a dedicated diabetic foot service, with multidisciplinary vascular, orthopaedic and medical foot clinics and combined ward rounds for the most complex patients.
The department has also recently launched a series of pod- and "vod-" casts to improve information and advice available to patients with type 2 diabetes throughout Norfolk available on www.nnuh.nhs.uk/podcasts/adultdiabetes. Interested trainees would have the opportunity to be involved with future departmental innovations.
In addition to providing outreach clinics in rural Norfolk, a team of four Diabetes Care Facilitators work to support 'seamless' diabetes management between primary and secondary care. The facilitators are managed by the multi-disciplinary central Norfolk Integrated Diabetes Management (NIDM) group, which is also the local Diabetes NSF Implementation Group and diabetes network. This provides trainees with the opportunity to gain insights into this model of collaborative working between primary and secondary care. There is in-house digital retinal photography and a nationally recognized mobile retinal screening service for community patients.
Endocrinology
All consultants in the directorate also provide endocrine services, although there is considerable sub-specialisation of these clinics. You will have the opportunity to rotate through all the general and specialist clinics during your time here.
There is a dedicated Clinical Investigation Unit for endocrinology patients which is managed by 3 experienced Endocrine Specialist Nurses. The full range of in and outpatient tests including selective venous sampling, insulin tolerance tests and other dynamic function testing is available and trainees have the opportunity to gain experience in the interpretation of all dynamic tests.
Patients with pituitary and adrenal disorders are seen in the weekly endocrine clinics, and discussed at the weekly endocrine and radiology meetings. Pituitary patients are also discussed at a monthly video-conferenced specialist multidisciplinary team meeting held jointly with The National Hospital, Queens Square, London. Pituitary surgery is undertaken at the National, but all other endocrine surgery is provided locally including laparoscopic procedures for the removal of adrenal tumours.
 There is a weekly multidisciplinary one stop thyroid nodule clinic. This enables ultrasound scanning, ultrasound guided fine needle aspiration and laryngoscopic assessment by ENT where indicated to be performed on the spot after assessment by an endocrinologist. There is a fortnightly regional thyroid MDT hosted in Norwich. 
You will have the opportunity to attend weekly metabolic bone and calcium disease clinic held by Jeremy Turner and Bill Fraser, as well as a one stop fracture risk assessment clinic led by Jeremy Turner. We have recently been awarded Paget's Association Centre of Excellence status and are commissioned as a regional centre for calcium and metabolic bone disorders.
A weekly tier 3 medical weight management service is also offered. This is supported by an obesity specialist dietician, obesity specialist nurse, dedicated HCA and psychologist. These weekly clinics work closely with bariatric surgery providers in Luton and London, as well as local community based tier 2 and 3 services and health trainers.
There is weekly medical antenatal clinic, allowing regular multidisciplinary review of pregnant endocrine patients. Joint transition clinics are also held 6 times a year with the paediatric endocrinologists. Patients with metastatic neuroendocrine tumours are seen within a monthly multidisciplinary clinic held jointly with oncology, and discussed at a monthly MDT. There is a dedicated lipid clinic largely for patients with familial hypercholesterolaemia. Patients with inborn errors of metabolism are seen in a 6 monthly outreach clinic in Norwich with input from the specialist metabolic team from Guys Hospital.
The radiology department provides the full range of endocrine imaging including MRI, CT, endoscopic ultrasound and PET scans, and selective venous sampling.  Most patients are investigated on an outpatient basis. There is a fully equipped Nuclear Medicine Department, which provides isotope imaging eg MIBG and octreotide, and radioiodine therapy for thyrotoxic and thyroid cancer patients.
There are weekly radiology and endocrine meetings where MRI scans, test results and patient management are reviewed. Junior doctors also present a formal case presentation at this forum every week, and all endocrine cases seen by the SpRs are presented and discussed.
General Medicine
All acute medical admissions are managed in a dedicated Acute Medical Unit which is staffed by acute physicians and triaged direct to the most appropriate speciality. The Directorate is continuously on-call for diabetes and endocrine admissions, and currently cares for 50% of GIM cases.  The general medical and specialty inpatient workload is supported by two CMTs, a GPVTS trainee and 3 foundation year 1 and 2 doctors. At any time one SpR is on the wards. In addition to protected time for speciality training, all trainees take part in the general medical out of hours rota.
Research opportunities
There is a strong academic culture in the directorate of diabetes and endocrinology offering many opportunities for trainees to undertake research. The department includes 3 substantive university chairs and an honorary chair in medicine at the Norwich Medical School/ UEA as well as an honorary Reader in Medicine and 6 honorary Senior Lecturers. Please see section on research opportunities.
Teaching Opportunities
There are multiple opportunities for teaching at both undergraduate level (University of East Anglia medical students) and post-graduate level and we are fully supportive of any trainees who are interested in pursuing studies leading to a Postgraduate Certificate in Medical Education. There are also opportunities for trainees to do an MSc in Health Sciences with the University of East Anglia.  
HOSPITAL    Watford General Hospital     (West Herts Hospitals NHS Trust)
CONSULTANT(S)  
Dr Thomas Galliford, Dr Arla Ogilvie, Dr Julia Ostberg, Dr Chantal Kong, Dr Ana Pokrajac,
Dr Colin Johnston, Dr Razak Kehinde (recently appointed)
2 further consultants to be appointed in late 2018
GENERAL MEDICINE DUTIES
Ward team: 1-2 SpRs, 3 CMTs and 2 F1 doctors, daily consultant ward input
Acute take rota  1 : 8                       
Number of regular inpatient medical beds   20 (likely to fall to 12)
Approximate number of emergency admissions per 24 hours      80
Composition of the medical in-taking team in 24 hrs: 
Day 2x SpR, 6x CMT/F2, 2x F1
Night 2x SpR, 4x CMT/F2, 1x F1
NUMBER OF POSTS: currently 1 from East of England, 2 from North West Thames (both due to be repatriated to East of England)
CLINICS PER WEEK:   
The main base is Watford General Hospital, with occasional clinics at Hemel Hempstead and St Albans City Hospital.
1-2 endocrine clinics and 1-2 diabetes clinics per week on average.
During a year, likely to get several opportunities to do Watford combined endocrine/diabetes antenatal clinic.
When covering the ward (1:3 weeks), would usually still do one endocrine clinic, and often one weekly diabetes clinic as well.
DIABETES EXPERIENCE:
Well-staffed diabetes centre with 7.5 WTE Diabetes Specialist Nurses.
Follow up complex diabetes and Type 1 clinic, young adult clinic, insulin pump clinic, combined antenatal clinic. Close collaboration with excellent team of diabetes specialist nurses. Daily registrar and DSN in-reach to AAU. Daily Foot MDT ward rounds/ clinics.
Potential opportunities for extra experience in Paediatric, transition clinic, renal diabetes clinic, multidisciplinary diabetic foot clinic, ophthalmology clinic.
We are looking to develop SpR access to community diabetes clinics in the context of our new Integrated Diabetes Service. There will also be opportunities to work with the Diabetes Mental Health Team (eg attend MDTs).
ENDOCRINE EXPERIENCE:
We have 2 full time endocrine specialist nurses.
Full range of general endocrinology. Weekly post-clinic educational supervision with consultants. Additional weekly meeting reviewing results of dynamic endocrine tests.
We are setting up a pituitary MDT meeting with the National Hospital for Neurology and Neurosurgery, Queen Sqare.
G.I.M. EXPERIENCE:
One medical registrar covers the AAU medical take. The second medical registrar (24:7) covers the wards, arrests & sick patients in resus, and also provides OOH orthogeriatric reviews of admissions with fractured NOF and reviews OOH admissions to the acute stroke unit. Well supported with geriatrician & acute medical consultant presence 12 hours per day, 7 days per week. 2 consultant physicians on call on site until 9.30pm.
INTERNAL TEACHING PROGRAMME:
Dedicated Medical Education Centre with Simulation Suite and Clinical Skills Lab.
Weekly grand round.
£600 study leave allowance.  Many opportinuities for undergraduate and postgraduate teaching experience (UCL & International; teaching for CMT's) and involvement with running OSCE's.
Weekly post-clinic endocrine teaching.
Monthly Team meeting, Clinical Governance Meeting, Mortality review meeting.
Also Radiology and Thyroid Cytology MDT meetings.
Trainees are encouraged to develop undergraduate and postgraduate teaching roles and will have opportunities to develop clinical management/leadership skills.
RESEARCH OPPORTUNITIES
Encouraged to undertake audit project. Encouraged to attend external national meetings and present - opportunities to publish and submit abstracts to meetings fully supported.
SPECIFIC ATTRACTIONS OF THE POST
Own fully furnished office in the Watford Diabetes Centre, shared with 2 other SpRs.  Well-staffed with 7.5 WTE diabetes specialist nurses and 2 endocrine specialist nurses.  Friendly supportive team environment, crèche on site. A wide range of diabetic, endocrine and general medical experience with close consultant supervision in a large metropolitan hospital, with good transport links to central London.   3 SpRs rotate on and off wards offering ample time to pursue teaching, audit and specialty clinics.
All SpRs at Watford will have access to the North West Thames training programmes based at Hammersmith Hospital, in addition to the East of England training programmes, giving broader scope for study days which can be attended.
CONTACT NUMBERS: Consultants        
Dr J Ostberg 01923 217800
Dr A Ogilvie 01923 217287
Dr T Galliford 01923 217696
Tuesday, 18 December, 2018
Show Between Dates:
Tuesday, 18 December, 2018