Princess Alexandra Hospital, Harlow Rotations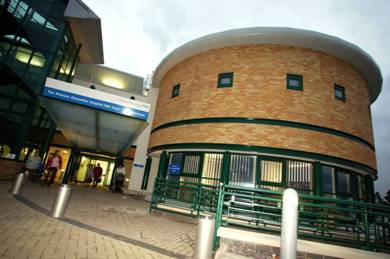 Located on northern side of Harlow in Essex, the PAH NHS Trust has excellent rail and transport links to London, Stansted and Cambridge. The hospital is well situated to serve the growing population of the region.
The following are the core specialties offered to Internal Medical Trainees:
Diabetes
Respiratory
Gastro
Cardiology
Care of the Elderly
Intensive Care Medicine
Acute Stroke Medicine
These can be teamed with clinic experience in the following sub specialties to form attractive rotations:
Haematology
Oncology
Dermatology
Rheumatology
Each rotation in IM1 and IM2 will be 4 months long. All rotations will include intensive care medicine, care of the elderly and a mixture of the other specialties above.
The Postgraduate Medical Education Centre and Library are located in Parndon Hall, a Victorian mansion situated within the grounds of the PAH site. There is a multidisciplinary library, a lecture theatre, training rooms, a clinical skills room, and an IT resource room. Training programmes are tailored for each of the specialties and a weekly protected teaching session is arranged for the IMTs. The programme covers a broad spectrum of  edical topics and in addition there is  weekly MRCP bedside teaching session to prepare the trainees for MRCP examinations.
The Trust has a Junior Doctors Forum who meet monthly to discuss issues pertaining to Junior Doctors. The forum gives the Junior Doctors the opportunity to raise issues with the Trust Management and to affect change within the Trust. Representatives attend the Trusts monthly business unit meetings, the Medical Advisory Committee and the Medical Education Committee.
Useful links​