Neurology is currently a 5 year training programme which follows the successful completion of Core Medical Training (CMT).  The East of England rotation provides exposure and experience of all aspects of the neurology curriculum.  This includes all aspects of general neurology in the inpatient and outpatient settings along with tertiary specialist neurological services.
Attachments consist of 6-12 month blocks in the following hospitals: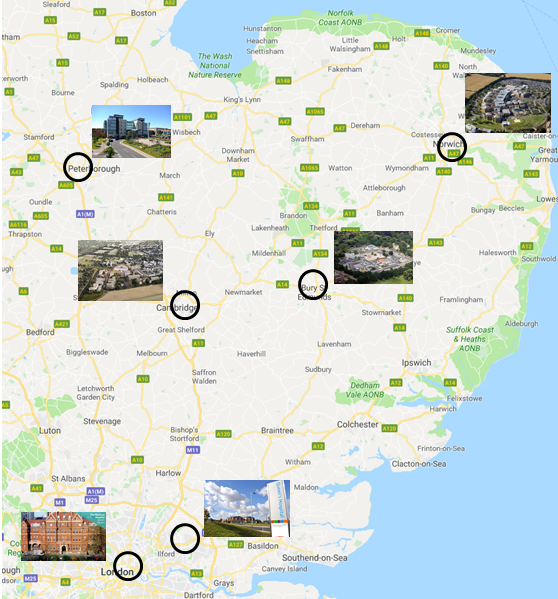 Neuroscience Centres:
District General Hospitals:
Over the course of their training, Neurology registrars will typically spend 1 year at Addenbrooke's Hospital, 1 year at the Norfolk and Norwich University Hospital and 6 months at Queen Square. The remaining training time will consist of 6 month attachments linked to Cambridge and the District General Hospitals which will also include training in stroke medicine at Addenbrooke's Hospital.