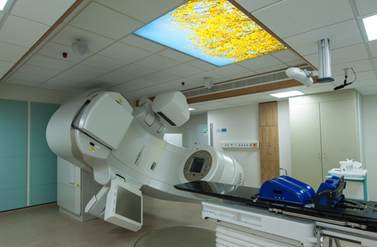 Clinical oncologists administer radiotherapy, systemic therapies including chemotherapy, immunotherapy and endocrine therapy, radioisotopes and a wide range of medical modalities to treat cancer with both curative and palliative intent.
The treatment of cancer patients requires co-operation between members of a multidisciplinary team in cancer centres and units. In Britain, the doctors in the team include surgeons, clinical oncologists, medical oncologists, palliative care physicians, haematologists, radiologists and histopathologists.
Treating patients with cancer is challenging and rewarding. The prognosis and quality of life of a good proportion of cancer patients is better than those with other chronic medical problems. Improving quality of life for patients with incurable disease remains an important goal for oncologists, and is equally as important as cure.
The specialty is predominantly clinical rather than technical, although an understanding of the technical aspects of radiotherapy is essential. Clinical oncologists sub-specialise by tumour site and the proportion of radiotherapy to chemotherapy given by each clinician depends on the site specialty. For example, specialists treating breast cancer deliver more chemotherapy than radiotherapy, whilst the opposite is true for those treating tumours of the head and neck.
The specialty is predominantly outpatient based, with an emphasis in the following areas:
Planning and prescribing of radiotherapy and chemotherapy
Management of medical, oncological and psychosocial problems
Support to allay the fear of patients
Training rotations
The East of England training programme typically has 21 in programme trainees at any given time. This will increase to 25 by 2020. There may additional supernumerary academic trainees. Training occurs at Cambridge University Hospital, Norfolk and Norwich University Hospital, Southend University hospital, Colchester Hospital, Ipswich Hospital and Mount Vernon Hospital. More information on sub-rotations can be found on the rotations and contacts page.
The early part of each rotation consists of training in basic oncological principles in the context of common tumour types. Higher training takes place at Addenbrookes in Cambridge and will encompass the rarer more specialised tumour sites as well as higher training in common tumours and other higher training competencies. The final part of training is directed according to trainees' needs. In all of our posts trainees participate in a non-resident on call rota. The frequency of duties varies between centres. None of our trainees participate in General Medical Take or "Hospital at Night".
Training opportunities
Each centre runs a combination of teaching sessions dependent on the needs of their trainees which may include basic sciences teaching, clinical sessions, journal club, and exam preparation.  All trainees have free access to the Cambridge Cancer Medicine online e-learning programme.
All of our trainees have the opportunity to complete the ICR MSc in oncology. This 3 year course is fully funded and weekly attendance is protected. This course allows preparation for the FRCR and if trainees wish to complete the 3rd year modules will enable them to gain an MSc in Oncology.
Our trainees receive a fully funded place on a locally run advanced communication skills course during their training.
We have a rolling program of regional study days which are funded and protected to facilitate attendance. We also run study days in conjunction with the medical oncology trainees to broaden learning opportunities and to foster excellent interdisciplinary relationships.
Our trainees are supported and encouraged to complete projects suitable for presentation at national and international meetings.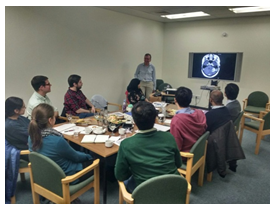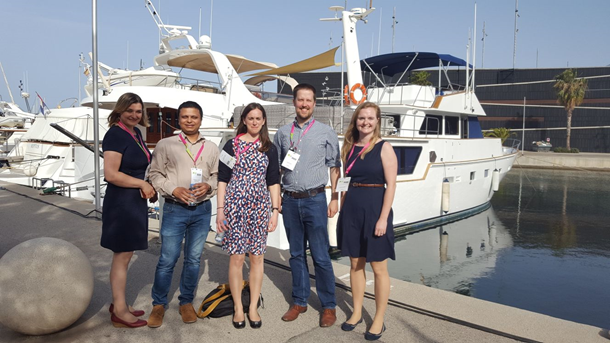 Career development
Many of our trainees (including those in non academic posts) choose to undertake a period of research and then often go on to complete an MD or PhD. We have close links with the Cancer Research UK Centre in Cambridge and the Universities of Cambridge and Norwich to facilitate project development. Other trainees choose to take time out of programme for clinical activities including time in centres abroad which we actively support.
Work-life balance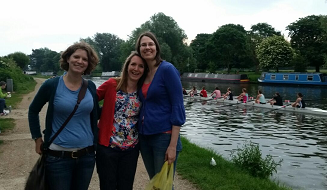 We believe that work-life balance is important. We support and encourage less than full time training for trainees that request it. Splitting our training programme into northern, western and southern axes has allowed us to limit commuting and relocation. We endeavour to provide details of your rotation well in advance but like to keep a degree of flexibility to accommodate trainees whose circumstances require a change to their planned rotation.
The East of England is a varied region with the opportunity to live rurally or within large towns or cities. There is a wide range of entertainments outside of work including but not limited to beaches, flat and undulating countryside, arts, culture, shops and many sporting activities. It has excellent transport links to other parts of the country.
Thursday, 7 November, 2019
Show Between Dates:
Thursday, 7 November, 2019