Quality Improvement (QI) Projects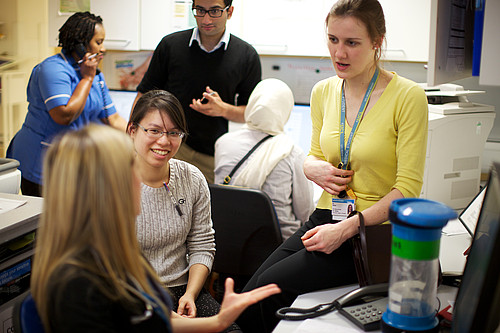 All Core Medical Trainees in the East of England are required to complete one Quality Improvement Project in each of their training years, as specified in the ARCP decision aid. QIs are a brilliant way to bring about positive changes in patient care and services. In addition, they demonstrate leadership skills which are important for career progression.
Here are some useful links to information about QI: 
Register your QI
QI projects should be a working progress earlier, rather than later, in your year to ensure a thorough, evidence based, Quality Improvement Project, as opposed to an audit, is carried out.
All QI projects must be registered centrally to allow us to build a database of the exciting work happening in the region. This means that when you move on to another Region or Trust for further training, future CMTs are able to contact you and continue your projects, building on your hard work to bring about ongoing improvements to care.
Register your project at eoeqip@gmail.com
Regional QI training day
The Regional CMT Committee organises an annual QI competition at the end of each academic year, usually in June. All CMTs within the region are welcome to submit their project for review and a select number will be chosen to present their project before the regional CMT cohort at a training day. The presentations and projects presented will be judged and a winner will be chosen who will then be able to take their project forward to the National QI awards hosted by the RCP, usually in July of the same year. There is a similar competition for Poster format QI projects. 
This is a fantastic opportunity, and all CMTs are encouraged to submit their projects to the competition. If you are chosen to present, you will be able to boost your CV with a Regional presentation!
You will be notified when submissions for the competition opens- keep a lookout for the email.
Past QI projects
Examples of past QI projects can be found using the blue boxes below
Tuesday, 11 December, 2018
Show Between Dates:
Tuesday, 11 December, 2018