Photographs of real EBH and EAFS trainees, independant photographer Elinor French
Copyright Foundation Training in the East of England
Welcome to our Foundation pages!
We are a keen and enthusiastic team of educators, all aiming to promote our foundation training. 
These pages cover the East Anglian Foundation School, and the Essex, Beds and Herts Foundation School.
All FAQs, Useful links and documents can be found HERE
Thank you for looking at our web pages. Hopefully the information is clear, and you can find answers for any of your queries that are locally based! Please ensure that our programmes team have an up to date email address for you. If you would like to update this address, please email our programmes team at: foundationprogrammes.eoe@hee.nhs.uk 
We welcome a diverse group of doctors to our thriving hospitals, consisting of both rural and seaside trusts through large, active district general hospitals to our teaching hospitals. Our programmes allow you to choose whether you preference staying in one hospital for both years, or rotate between one of our district hospitals and a teaching hospital. All our programmes include a community placement and are broad and balanced.
Once your Foundation Training is complete you will have plenty of opportunity to continue your career in the East of England. With internationally renowned experts, world-class facilities and superb research opportunities, the East of England offers everything you could need. Our Beyond Foundation pages are being developed for you to easily access careers support.
 You can follow us on our twitter feed or Dr Johnson shares lots of resources.
We are pleased to announce Helen Barker is now the EOE Foundation school director, taking over from Helen Johnson.
New Multiprofessional Foundation School! :
We are really excited to announce the launch of the multiprofessional foundation school in this Autumn term 2022! we are linking with the foundation schools in dentistry, pharmacy and Physicans Associates to offer joint learning opportunities.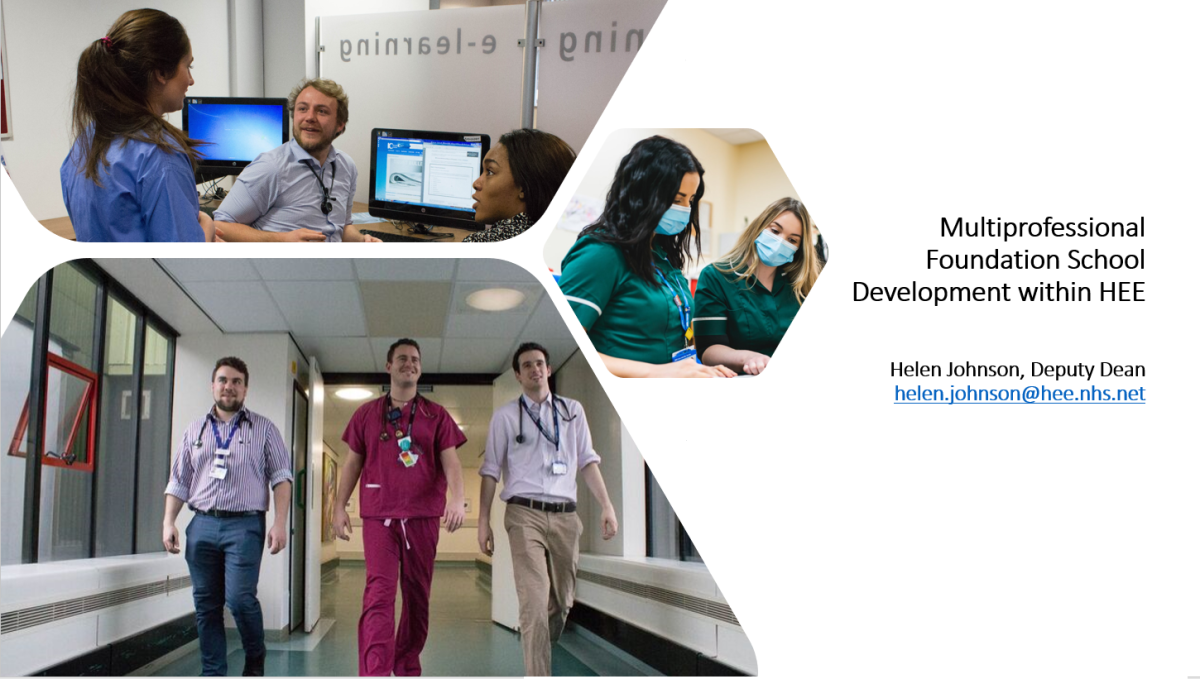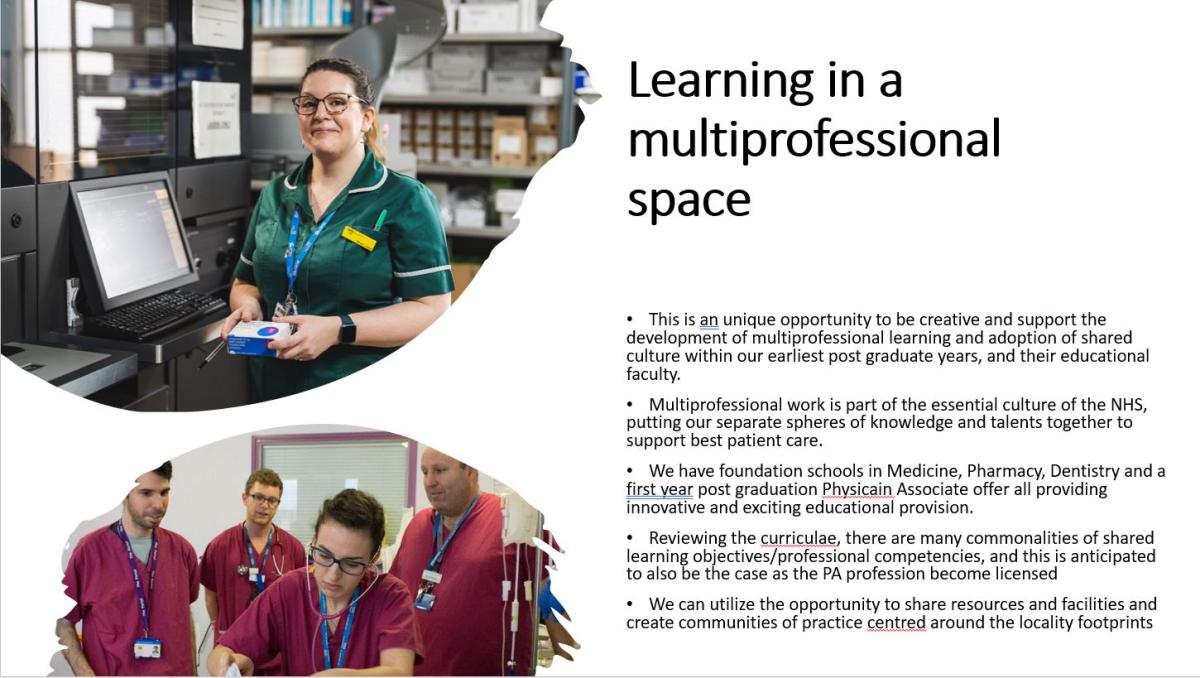 We have a thriving and innovative medical foundation school in the East of England. This school has adapted to technology enhanced learning, been innovative in the types of learning opportunities provided, and with the year trial has successfully embedded some multiprofessional teaching with PA which can now be expanded.
This is opportunity to be creative and support the development of multiprofessional learning and adoption of shared culture within our earliest post graduate years, and their educational faculty.
This is a unique national offer. It is innovative and aligns well with the ideals and aspirations of HEE. There is significant national interest in the practicalities and the results of this endeavour. 
Welcoming our new F1 
We are proud to welcome trainees into the EoE, and hope that you really enjoy your time with us. We run a regional welcome to our foundation school series of workshops in June & July for those that are joining in August, and based on feedback from previous years we have asked our trusts to also organise local remote welcomes for questions and getting ready to start.
See poster for this years event below: