Application and Starting information
Applying to foundation
Thankyou for considering joing us in the EoE! we have 2 great foundation schools and really look to improve your training and give you that great start to a medical career.
For your application, we strongly believe that the applicants handbook and supporting document on the UKFPO website are the most important guides to application, and we suggest you read these before and during your application, and again before you submit. Be aware that the UKFPO manages this through Oriel and no deviations are permitted. The Foundation School is unable to mediate with the process. It is therefore very important that you complete with due care and attention, and be sure to have submitted in good time. [the dates are the dates!] We have provided the video presentations on the UKFPO website, and have an additional one of our own
We visit  [if currently remotely]our local medical schools of Cambridge, UEA and will visit ARU to discuss foundation and the process.
We cannot give individualised responses to all applicants, however we do make an exception for
those that are pre-allocated, and we wish to hear from students pre-allocating to our foundation schools for early discussion for adjustments and suggestions.
those that are applying for the LTFTT priority programmes again for discussion around reasons and placement
those that wish to link applications at the same trust having read the FAQ below, and are aware that this will link to the lowest applicant score or even unranked posts, and is not a guarantee to place together.
SO other than those groups, please go through your pastoral support/year 5 or 6 leads first. they can always direct any tricky problems to us.
Score chart/ranking
Our EPM score chart is published below. Please note that the ranking cut offs may include pre-allocated doctors, who are placed in their first choice UoA regardless of ranking as long as they are on the primary list. The process is done nationally, and not locally, and in a fair and transparent way so that no-one is disadvantaged. We will no longer answer emails pertaining to ranking.
Oriel 
If you are having technical issues with your Oriel account please email support@hicom.co.uk
Pre-Allocation and Inter Foundation School Transfers [IFST]
We strongly recommend that if you meet the criteria for pre-allocation, you apply for that. The UKFPO website and the applicant handbook contain clear instructions on how to complete this process. Discuss with your pastoral lead at medical school. We suggest that you contact in good time the foundation school [via recruitment team or the appropriate foundation school deputy director] you pre-allocate into to discuss your reasons. This is best done between the allocation to the foundation school and ranking of posts. This allows the foundation school to identify trusts or rotations that may be particularly suited to your individualised requirements and allow early discussion around any adjustments or additional support required. Please contact our foundation school directors if pre-allocating into EAFS or EBHFS.
IFST is less commonly granted at this stage due to the stringent criteria. It is therefore not a route to try and gain a place at your preferred foundation school after you have been allocated elsewhere. Please note that even if approved, you will only move foundation schools if there is a place available. We will always review requests, and although we are often sympathetic, we do treat them according to the strict national criteria. [IFST FAQS HERE] . our cut off for review for the national process is 2 days before the national process date to allow turnaround. it is the applicants responsiblity to allow time for this turnaround.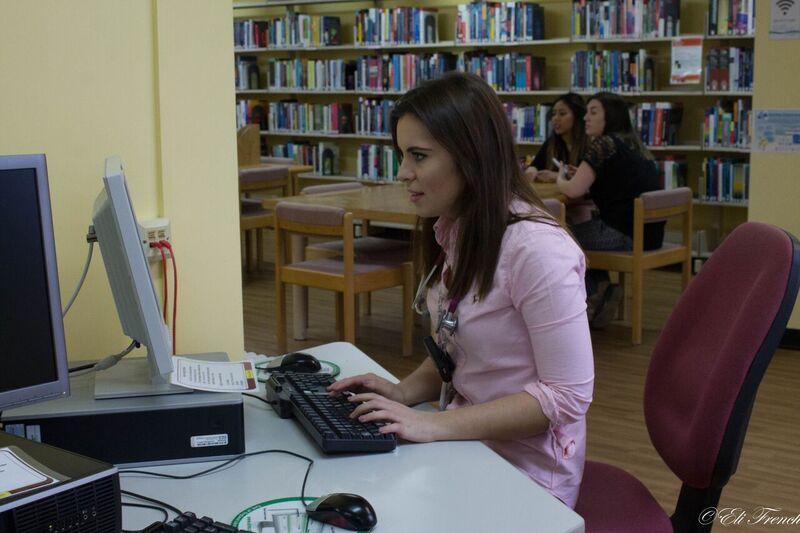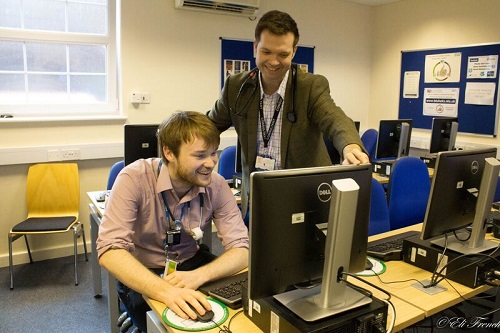 Starting your new post!
It is exciting! finally you are a doctor, you have worked so hard for that. We send a comprehensive welcome letter to all our starters with some links to webinars, welcomes, and some pre-start learning and orientation [not compulsary, but definitely helpful!] We want you to know how much we value you, and support that transition from student to doctor.
Preparation for Professional Practice (PFPP)
The mandatory PFPP week starts one week before your training, and your employing Trust will send you full details. It is paid. It is also compulsary, so do not organise a wedding, holiday or other during this time. Ask your trusts for more details on times of attendance and shadowing once you know your allocation. These details are not held centrally.
If you are an overseas doctor, ie you trained at a non-UK [4 nations] medical school, we offer you an additional 2 weeks paid shadowing with a specially tailored course to adjust to the NHS processes. We very much value the perspective and ideas that both our EU and non-EU colleagues bring to medicine in the UK and wish to celebrate your arrival and orientate you in the NHS before you start. This includes simulation, core procedure, communication and GMC workshops. Although only the PfPP week is mandatory [and you join your colleagues for this], we strongly recommend that you attend our longer paid induction. Our portfolio FTPD for overseas doctors, Dr R Makker leads this process from her base at West Herts NHS Trust.
If you are a BMA member, you might want to look at their e-learning on starting F1
ATSP
Asked to See the Patient (ATSP) is an HEE patient safety and peer-delivered initiative aimed at incoming Foundation Year One (FY1) doctors to support their transition from being medical students to doctors. It is delivered by out-going F1s through workshops as part of their induction week.
The workshops usually comprise role plays and discussions of illustrative cases that show how to manage common clinical scenarios encountered during out of hours shifts "on-call"
Shadowing
Your Medical School may ask you to undertake shadowing before you start Foundation Training, in addition to the mandatory shadowing that forms part of your Preparation for Professional Practice (PFPP) week. Contact the Postgraduate Administrator at your Medical School for further information on this. For information on shadowing during your PFPP week, contact your employing Trust
National Policy
Click here to read the UKFPO's comprehensive information on Foundation Training.