What is a Foundation School?
Foundation schools are not brick and mortar institutions, but rather a conceptual group of institutions bringing together medical schools, and Hospital Trusts. Both of the East of England Foundation Schools are managed by a shared Foundation team at Health Education England (HEE). These two Schools commission and manage medical training for junior doctors, under the employment of a Trust.
UK Foundation Training is a two year programme which enables medical school graduates to practise as an NHS doctor in the UK. It is, in effect, your first job. Under the leadership and supervision of more senior doctors, you will gain the generic skills essential to professional medical practice, as well as the clinical skills necessary for acute medicine. Your progress will be assessed throughout the programme, and you will independently maintain a personal portfolio of your professional practice.
[Photographs of EBH and EAFS trainees with consent by Elinor French, independent photographer. Copyright HEE EoE ]
Why East of England
Living Here
We are a popular area to settle, with reasonable house prices which become very reasonable the further from London you travel. our proximity to London is always popular, with direct train lines across the patch the average time being an hour into central London. This gives you the possibility to create an affordable base here with a high quality of living, yet still keep in touch with London life. Many of our trainees come from the London medical schools, particularly to EBHFS since these hospitals are known.
London is not the only city, we have the academic city of Cambridge, beautiful and known for its colleges, museums and punting on the backs. However, it is not all old glory, but a busy shopping city with an active restaurant and nightlife scene. Norwich is something of a hidden jewel, with many trainees electing to stay and return there wherever possible. Affordable, with all the expected conveniences of city life, except that you may be able to afford to live in a house rather than a bijou bedsit. 
We have city life, the half way house of town life, and then vast tracts of unspoiled countryside to enjoy. There are miles of coastland with beautiful beaches, tourist resorts and wildlife areas spreading from Essex through Suffolk to Norfolk. My personal favourite beach is Brancaster in Norfolk. There is much opportunity for country sports, with many lakes, rivers and the broads for sailing and many bridle paths for equestrians or just a good walk.
There are good road links not just to London, with the M1 in the west, the A1 and M11 more centrally, and the A12 in the East, but also to the west via the A14 and to the North. our rail links predominantly lead to London, but the hub at Peterborough opens up the north and the west. There are small airports such as the city airport in Cambridge, but our biggest airports are Stanstead [international] and London Luton Airport [international] making overseas travel straightforwards.
Working Here
We passionately believe that we can create and maintain an excellent foundation programme that is focussed on both individual training needs as well as providing for the service requirements for quality patient care.Healthcare delivery is changing rapidly, and the portfolio careers and options available to newly qualified doctors are changing alongside that. We aim to provide you with the training that gives you the flexible skills, both clinical and non-clinical, to achieve your goals. We are constantly working with our educators and trusts to listen to trainee feedback and improve our programmes.
One of our three key themes for foundation training in the East of England is Excellence in Education. We are aspiring to create a focussed, delivered educational programme of 60 mandatory hours per year for each trainee that covers the curriculum and is also inspiring. In addition there are an additional 30 hours of study leave This will be delivered through a mixture of local taught programmes as generic training, and also the mandated simulation delivered sessions. One of our innovations in 2018 has been our pilot of the new sub-regional or Hub delivered training events. This has had excellent trainee feedback, as well as practical feedback to enable this to run more smoothly in future years. For 2019 we have bought 2 oculus rift and associated hi spec computers to run virtual reality simulation in each trust for our foundation doctors.
We wish for trustworthy training rotations for our foundation doctors. We have worked with the junior doctor recommendations to minimise rotations. Each year is hosted by a single trust, although community placements will rotate out. The exception being papworth rotations, which are matched with the geographically close Addenbrookes hospital. Most rotations stay in the same unit for both F1 and F2 in EBH, but rotate between a DGH and teaching hospital in EAFS. All our rotations have been 'sense checked' for depth and breadth and community placement. There are, however, some specific more focussed rotations as well. Our hospitals can sometimes be hard pressed, and in those instances we work with them to provide solutions that maintain training and education. Our Foundation training programme directors [ftpd] in each trust are there for your assistance.
Our final strand is in personalising support. Becoming a doctor can be tough, and we want to help this go smoothly. We have an f2 to f1 mentorship programme to support that step from medical student to doctor, resilience training workshops, careers and professional workshops. We are supportive of those requiring part time training [LTFTT] and if required time out of training or inter-foundation school transfers. For our new to the UK doctors, we provide an extended induction - paid! We have shadowing at the trust they will work, as well as a custom made course including simulation and communication skills, and understanding how the NHS works. We  also have an excellent professional support unit for those that need a little more.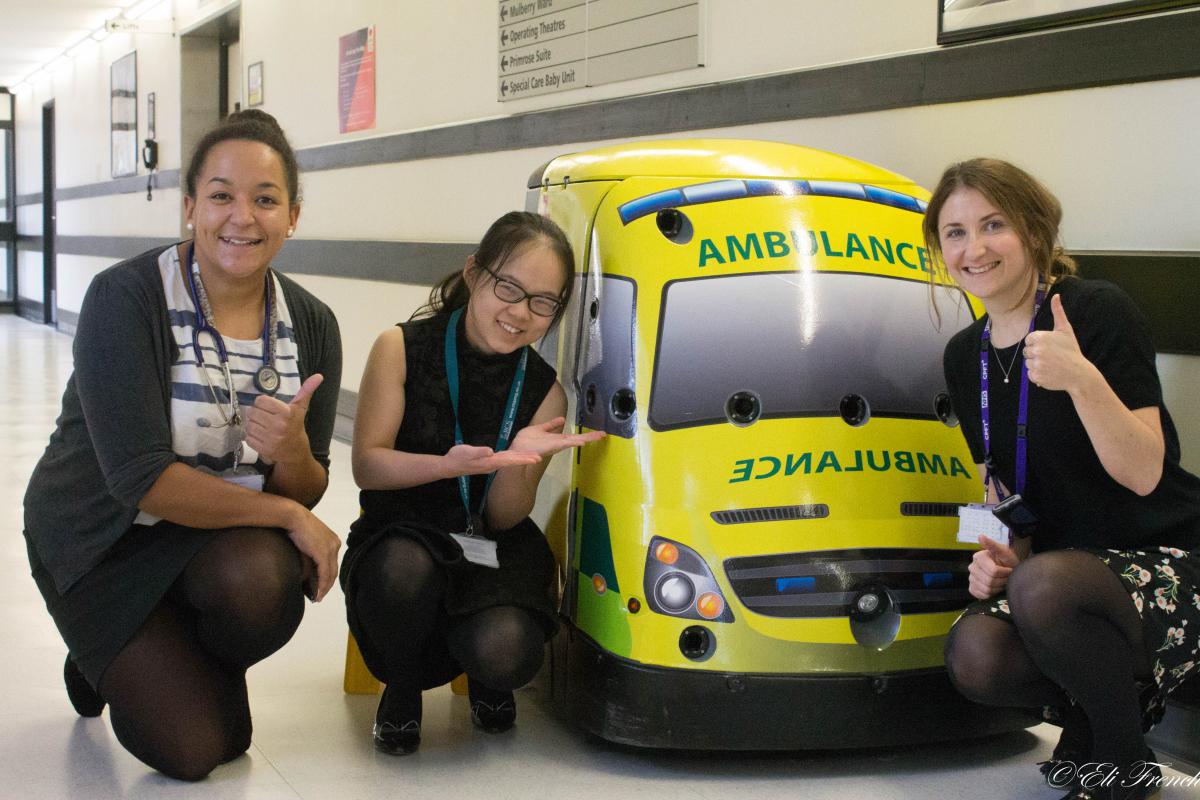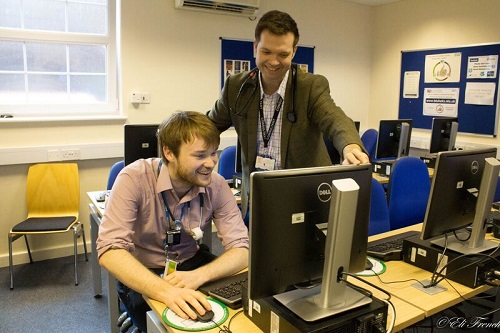 East of England Foundation Schools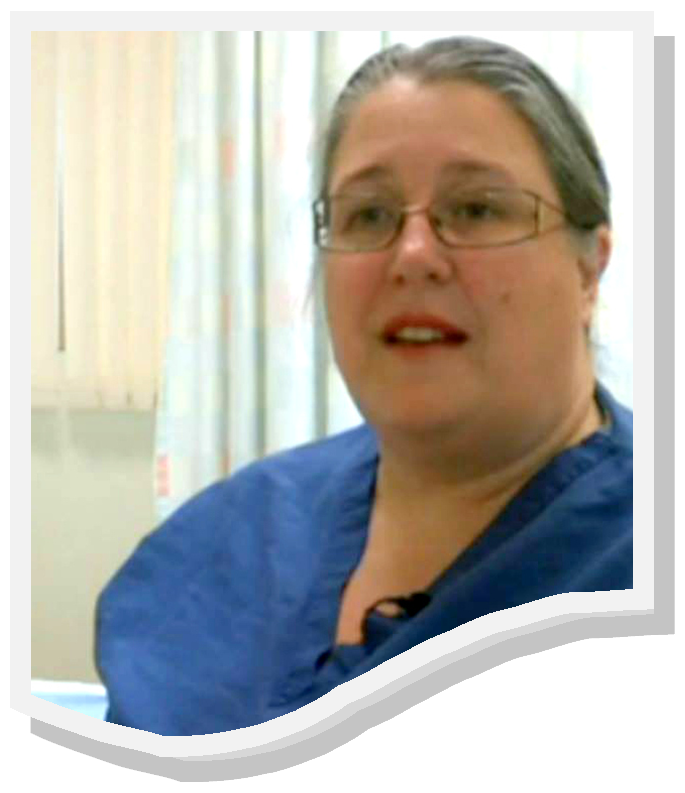 As the Foundation School Director for both Foundation Schools in the East of England, I would like to welcome you to our site. I hope this is informative, and I look forward to supporting you as one of our Foundation trainees.
As our core values, we focus on training our doctors for their future within the NHS, providing rotations that are balanced and mapped against the curriculum. Our busy hospitals provide you with a broad experience as well as making sure that you have the opportunity to look at sub-specialities. We pay special attention to our teaching and training, with communication and personal skills training as well as a high class simulation training programme. We are also very keen to provide personal pastoral support, whether this be the opportunity for less than full time training, our mentoring and support programmes our just an ear when things seem difficult.
We aim to improve our foundation experience year on year, listening to your voices and being responsive to them.
One of my passions in foundation is around making foundation inclusive. We are strong supporters of those requiring to be LTFT or have a need for more considered rotations. In this I have been proud to sit on the GMC working part for the welcomed and valued guidance. We have trialed this with our local medical schools, aiming that doctors requiring workplace adjustments should have this support discussion earlier at medical school and meet and liaise with us, such that they are not disadvantaged. I am sitting on a similar committee with the foundation review.
I am working with HEE EoE to develop a connected approach between educational theory and practice, and also increasing the footprint of educational posts within foundation. we now have 4 educational fellows of ST3 and above. I am always happy for our foundation doctors to get involved.
For more information on our educational programme please see education opportinities
- Dr Helen Johnson
East of England Foundation School Director
EBH Foundation School 

This new Foundation School was established in 2017 to manage repatriated programmes in Bedfordshire, Essex and Hertfordshire. It is led by Foundation School Director Dr Helen Johnson with support from the Deputy Director Ritwik Banerjee (above) . Eight acute NHS Trusts have worked to construct new programmes with support from HEEoE. The programmes were reconfigured at the inception of the school to make sure that they met all curricular requirements with no de-stabilisation of training during the transition process.
One year on, the school has developed a good programme of Education Academic Foundation Training with the Anglia Ruskin University and the University of Hertfordshire to encourage trainees who are inclined to develop skills like teaching ( including simulation) and leadership. We are keen to develop skills like ethics and medical management in future years.
The ethos of the school is to prepare junior doctors who are ready to provide high quality patient care and has a positive outlook on professional development. We take pride in creating a programme guided and improved by trainee feedback.
Click here for the EBHFS hospital contact list. [Please note that due to merging hospitals, Colchester is now advertised in EAFS and Bedford in EBHFS]
Please visit this our microsite for EBHFS which includes trainee testimonials and further information on our excellent Trusts.
East Anglia Foundation School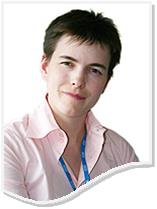 EAFS is also led by Foundation School Director Dr Helen Johnson, with local support from Helen Barker (above) as the Deputy Director responsible for the East Anglian Foundation School, which has ten Trusts under its remit. The longstanding rotations have been proven to meet the curricular requirements of Foundation; however, we are always looking to improve these and have followed the recommendations of the Improving Junior Doctors' Working Life documents and made alterations to many rotations for the 2018 recruitment.
This year we have recruited for our new educational academic programme, with 4 trainees at Ipswich and 4 at Kings Lynn undertaking a PGCert with UEA
Helen has been instrumental in our Welcome to the UK package for overseas doctors who start their first UK post with us, working with our specially appointed FTPD in this area Dr Makker in Watford. She worked in conjunction with the simulation leads to enable us to fund virtual reality simulation for foundation, which will start in 2019
.Click here for the EAFS hospital contact list. [Please note that due to merging hospitals, Colchester is now advertised in EAFS and Bedford in EBHFS]
Our Brochure 
https://issuu.com/eoe_foundation_schools/docs/eoe_brochure/2
Equality and Diversity
The EoE Foundation Schools aim to remove any barriers which might deter people of the highest ability from applying to it as junior doctors. The Foundation Schools seek to provide an inclusive environment which values diversity and maintains a training environment in which the rights and dignity of all its junior doctors are respected to assist them in reaching their full potential.
No prospective or actual junior doctor will be treated less favourably than any other, whether before, during or after their period of training on one or more of the following grounds, except when such treatment is within the law and determined by lawful requirements: age; colour; disability; ethnic origin; marital status; nationality; national origin; parental status; race; religion or belief; gender; or sexual orientation.
 If you have a complaint relating to your training on any of the above grounds you should inform your Foundation Training Programme Director immediately and also the Foundation School Director.
 
Trainee Testimonials [undergoing revision - Harriet please add 6-8?]
M Phillips says she was attracted to EBH because she 'Was here as a medical student – good hospital/care, friendly staff, regular teaching/learning opportunities provided'
[then place the 2 trainee videos?]
[trainee video 1]
[trainee video 2]
Recruitment [undergoing revision - Hannah/Anne]
Recruitment is through the national process on ORIEL for both the 2 year programmes, and the standalone programmes. Please see the UKFPO website for more details and timelines.
Doctors on a provisional licence are only allowed to work within a nationally recruited post. [not a trust recruited post]. Please see the GMC website.
Our Programmes
All our programmes have been reconfigured since 2016 in EBH and 2018 for EAFS to make sure that they are broad and balanced, and all contain a psychiatry post. We have also minimised rotations elsewhere within year. Our trusts have provided us with the post spreadsheets attached below. Please be aware that posts may change subject to trust reconfiguration or trainee feedback, and some posts will be held for our LTFT who require an additional year. Note that due to trust reconfigurations that Bedford has moved from EAFS into EBHFS and Colchester has moved from EBHFS to EAFS.
Academic Foundation Training
We have a broad and varied academic programme in the East of England and are committed to excellence. These Academic Units of Application sit across both EAFS and EBHFS
We have two academic research units in our area. One based at Norwich [NATO] and one at Cambridge [CATO] both within EAFS boundaries, although EBH FS has posts that rotate to Addenbrookes/CATO in Year 2 from F1 posts at E and N Herts, Bedford and Harlow. .
We have an overarching EoE academic education programme, with established programmes in EBH attached to University of Herts and ARU and a new programme in EAFS attached to UEA. There are 22 posts in total.
link to the academic page
For further information on post descriptions click here. For information on individual programmes please contact the related Trust.
 
Studying Abroad
Foundation Year 1 (F1)
Cambridge graduates whose studentship agreement requires them to return to their home country following graduation may apply to undertake F1 outside the UK. No other circumstances will be approved for F1 training outside the UK. For further information please contact Sue Eason, PA to the Clinical Dean at the University of Cambridge School of Clinical Medicine.
Foundation Year 2 (F2)
The East of England Foundation Schools do not offer the opportunity to undertake F2 training outside the UK.
The Medical Careers site suggests training abroad after Foundation Training. Click here for further advice.
Application and Starting information
We strongly believe that the applicants handbook and supporting document on the UKFPO website is the most important guide to application, and we suggest you read this before and during your application, and again before you submit. Be aware that the UKFPO manages this through ORIEL and no deviations are permitted. The Foundation School is unable to mediate with the process. It is therefore very important that you complete with due care and attention, and be sure to have submitted in good time.
Score chart/ranking
Our EPM score chart is published below. Please note that the ranking cut offs may include pre-allocated doctors, who are placed in their first choice UoA regardless of ranking as long as they are on the primary list. The process is done nationally, and not locally, and in a fair and transparent way so that no-one is disadvantaged. We will no longer answer emails pertaining to ranking.
Oriel 
If you are having technical issues with your Oriel account please email support@hicom.co.uk
National Policy
Click here to read the UKFPO's comprehensive information on Foundation Training.
Pre-Allocation and Inter Foundation School Transfers [IFST]
We strongly recommend that if you meet the criteria for pre-allocation, you apply for that. IFST is less commonly granted as the criteria is more strict. It is not a route to try and gain a place at your preferred foundation school after you have been allocated elsewhere. We will always review requests, and treat them according to the national criteria. [in the UKFPO comprehensive guidance]
Preparation for Professional Practice (PFPP)
The mandatory PFPP week starts one week before your training, and your employing Trust will send you full details. It is paid. It is also compulsary, so do not organise a wedding, holiday or other during this time.
If you are an overseas doctor, ie you trained at a non-uk medical school, we offer you three weeks paid shadowing with a specially tailored course to adjust to the NHS processes. We very much value the perspective and ideas that both our EU and non-EU colleagues bring to medicine in the UK and wish to celebrate your arrival and orientate you in the NHS before you start. This includes simulation, core procedure, communication and GMC workshops. Although only the PfPP week is mandatory [and you join your colleagues for this], we strongly recommend that you attend our longer paid induction. Our portfolio FTPD for overseas doctors, Dr R Makker leads this process from her base at W Herts NHS Trust.
ATSP
Asked to See the Patient (ATSP) is an HEE patient safety and peer-delivered initiative aimed at incoming Foundation Year One (FY1) doctors to support their transition from being medical students to doctors. It is delivered by out-going F1s through workshops as part of their induction week.
The workshops usually comprise role plays and discussions of illustrative cases that show how to manage common clinical scenarios encountered during out of hours shifts "on-call"
Shadowing
Your Medical School may ask you to undertake shadowing before you start Foundation Training, in addition to the mandatory shadowing that forms part of your Preparation for Professional Practice (PFPP) week. Contact the Postgraduate Administrator at your Medical School for further information on this. For information on shadowing during your PFPP week, contact your employing Trust
 
-0-0-0-
BREXIT Update
Information for applicants from the EU
You will be aware that the UK is in the process of leaving the European Union.  This means freedom of movement will be affected.  However, the NHS will continue to welcome and value staff and trainees from Europe as it does the whole world. 
From 30 March 2019 the UK will have left the European Union. If an agreement is reached with the EU, then EU citizens and their family members will be able to move to the UK until 2021 on the same basis as you could do today, with the same rights to work and study freely, as you currently do. For EU citizens who already live in the UK, you are eligible to apply to the EU Settlement Scheme.  All EU citizens who have lived in the UK for more than five years continuously will be eligible for 'settled status' (equivalent to indefinite leave to remain).  If you have lived in the UK for less than five years you will be eligible for 'pre-settled status' and can upgrade this to 'settled status' when you have been here for five years.  As the Prime Minister announced on 21 January, this process will be free to all from 30 March 2019. Any payment made for an application before this date will be refunded. More information on the settlement scheme can be found here: https://www.gov.uk/settled-status-eu-citizens-families
In the event that an agreement is not reached, there will be a transition period once free movement ends and before the UK's new immigration system begins in 2021. During this transition period, newly arriving EU citizens will still be able to enter the UK as they do now for an initial stay of up to three months and will be able to visit, work or study without applying for a visa, but they will not be eligible to apply to the EU Settlement Scheme.  If you want to stay in the UK for longer than three months, you can apply from within the UK for 'European Temporary Leave to Remain', which will be granted for a further 36 months, subject to identity, criminality and security checks.
More information will be available soon on the process to register and how the UK's Future Immigration System will work.  To keep up to date, please regularly visit https://www.gov.uk/government/publications/eu-immigration-after-free-movement-ends-if-theres-no-deal.
-0-0-0-
We hope to see you join us in the East of England, but wherever you apply, we wish you the best for your foundation years and that you can go forwards in your career with confidence.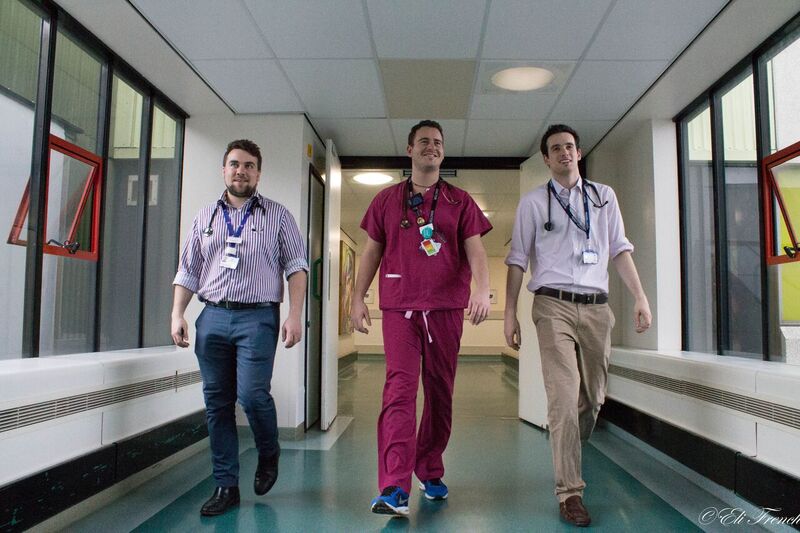 Wednesday, 30 January, 2019
Show Between Dates:
Wednesday, 30 January, 2019