Welcome to the Postgraduate School of Medicine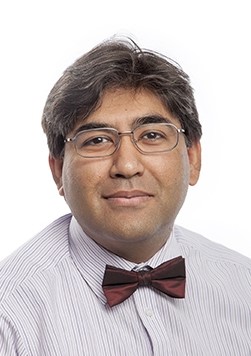 Further information about the School, as well as contact details for our dedicated staff members can be found below. We would be happy to discuss any queries you may have.  Our School Administrators are on hand to help.
The School was founded in 2007. Its main responsibility is to commission and quality assure core and higher medical training in the East of England. We work with eighteen different Acute Trusts and offer higher training in 27 medical specialities. Although the East of England covers a wide geographical area, our Training Programme Directors endeavour to allocate trainees to rotations involving neighbouring Trusts in order to minimise travelling distances.
We undertake a rolling programme of School visits to all of the Acute Trusts in the Region to enable us to share good practice and to bring about improvements where they are needed. All of our trainers have clearly defined roles and we ensure that their performance is reviewed annually so that we can establish that they are delivering what we ask of them. All of our College Tutors have been asked to set up and chair local Medical Faculty Groups, which have both trainer and trainee representation and are designed to further enhance the quality of our training. We have separate Internal Medicine Trainee and Higher Specialty Trainee Fora with representatives from all training programmes and Trusts. Each of these fora has a WhatsApp Group in order to facilitate the rapid sharing of important information and to seek trainees' views.
For internal medicine trainees, we offer generous study leave to fund simulation training in acute medical scenarios/human factors and practical procedures requiring ultrasound guidance. Our aim in the near future is to provide basic ultrasound training to all trainees so as to facilitate the acquisition of mandatory practical skills that can then be performed independently.  We currently run around 10 mock PACES examinations per year and are aiming to increase the frequency of these as well as dedicated MRCP teaching. With regards to Internal Medicine Year 3 specifically, we aim to place all trainees at a hospital where they have worked already at !MY1-2 level so as to maximise learning potential and opportunities in a familiar environment,
For higher specialty trainees, the School offers funding to support Regional Training Days and Simulation/procedural Training. HEE EoE also provides opportunities for the development of leadership skills through the Senior Resident Programme and offers bursaries for a number of trainees to undertake a higher degree in Medical Education. There are at least 6 General Internal Medicine (G(I)M) Training Days delivered each year by Trusts to facilitate achievement of external G(I)M training requirements, in addition to the very successful Cambridge Medical Seminars series which the School sponsors.
The School and its various specialities have invested in developing a comprehensive online platform for virtual learning, with the aim of all major specialities being represented. A particular strength in the East of England is academic medicine with the opportunities for research in the Cambridge area being among the best in the World, as well as thriving Academic Clinical Fellowship and Lecturer programmes both in Cambridge and Norwich. The School funds a Research Skills Training for Clinicians Course which is run at least annually over a weekend with eminent speakers drawn from our local research community. In addition, the School and Deanery have a very active Professional Support and Well-being Unit. We are very keen to promote and champion less than full time training as well as out –of –programme placements too.   
As well as attracting the best trainees from around the UK, we are also keen to welcome International Medical Graduates in to the region, particularly those on the Medical Training Initiative scheme. We are in the process of developing a bespoke "on-boarding" programme to help support such trainees get the most out of their placements at all the regional Trusts.
All in all, we are proud to see ourselves as a supportive deanery where trainees have an educational and enjoyable experience in the pursuit of clinical and academic excellence.
If you require any further information, please do not hesitate to contact me.
Dr Fraz Mir
 

 

 

 

The East of England offers fantastic opportunities to our trainees to further their educational and professional development.  Please view the video below for an introduction to the School of Medicine, opportunities available, trainee opinions & testimonies, our structure, and more.   We look forward to welcoming you to the School and the Region.

 
Monday, 19 November, 2018
Show Between Dates:
Monday, 19 November, 2018