Bedford 
Bedford Hospital is conveniently situated with a frequent rail link to London (St Pancras). It is also close to the M1 and A1 and has good cross country roads to Cambridge and Oxford.
Follow this link for more information about Bedford Hospital NHS Trust.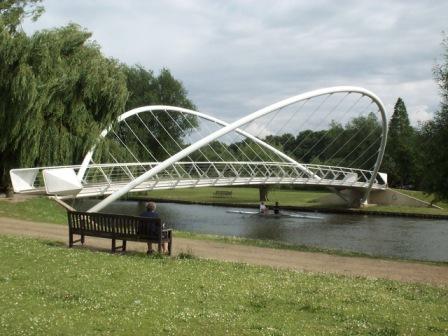 IM Trainees at Bedford will spend the first 2 years of the program rotating through 6 attractive medical posts. There is excellent exposure to Acute Medicine through the Acute Assessment Unit and on call. Education features highly with a weekly CMT teaching programme focused around 'the Top 22 presentations', the weekly physician's meeting, weekly AAU teaching and the fortnightly hospital grand round. MRCP teaching is available when required. Trainees are expected to attend a Deanery simulation course and Mock PACES course. Trainees will receive training on the expectations of Core Medical training and the eportfolio. A highly motivated group of Educational Supervisors will focus on your ARCP requirements, educational requirements and perform appraisals at least every two months throughout your training. In recent years, MRCP and ARCP outcomes for Bedford Core Medical Trainees have been excellent. Taster days in other specialties will be supported for trainees whose training is progressing satisfactorily, to assist career choices.
Please contact the any member of the Core Medical Training faculty for further information or to arrange a visit.
Educational Supervisors for Core Medical training:
Dr Jacquelyn Harvey 01234 355122 ext 2300
Dr Ian Cooper 01234 355122 ext 2147
Dr Mustafa Khan
Dr Yasseen Al-Naeeb
Useful links