What Is Clinical Oncology?
Clinical oncology involves the treatment of cancer with a range of different treatment modalities, including radiotherapy and systemic treatments such as chemotherapy. Clinical oncologists are the only specialists to be trained in the use of radiotherapy - this is the main difference between medical and clinical oncologists.
A typical week for a clinical oncologist working in full time clinical practice might involve:
Outpatients clinics in either a tertiary centre or a district general hospital, or both.
Radiotherapy planning sessions. This usually involves using imaging to decide where the radiotherapy should be targeted, and can be fairly simple or highly technical depending on the tumour site and setting.
Review of patients currently having radiotherapy treatment. Most patients, especially those undergoing longer courses of radiotherapy, will be seen at least once by a supervising oncologist during the course of their treatment. Often they will have acute side effects that need to be managed.
Review of patients on inpatient wards. Depending on the hospital, this might be on a specialist oncology ward, or on a general ward under the care of a medical or surgical team.
More specialist clinical activities, such as brachytherapy procedures.
Administrative sessions.
Lots of clinical oncologists are also involved in other activities, such as education, management or research.
Why Do Clinical Oncology?
If you're reading this page then you probably are already thinking about whether clinical oncology could be the right specialty for you… Here are a few factors we think might help make up your mind:
Clinical oncology involves curing people of cancer - the contribution of radiotherapy to cancer cures has been estimated at 40%, compared to 49% of for surgery, and 11% for systemic treatments. Radiotherapy can also be used in very palliative settings, for patients who would be too unwell for surgery or chemotherapy.
Clinical oncology can be very holistic - you have the chance to be involved in all stages of cancer care for many patients. This involves a wide range of different activities that may form a part of your day to day work, and development of a range of skills, both technical and conceptual.
Oncology is a fast-moving field, with new drugs and radiotherapy techniques coming into clinical practice all the time. Whilst it is sometime challenging to keep abreast of the latest research, it's also exciting to be working in a field in which treatments are constantly improving and there is always something new to learn.
Oncology is friendly! We've found the departments we've worked in in East Anglia and beyond welcoming and helpful - not just the other oncologists, but radiographers, physicists, specialist nurses, dieticians, surgeons, palliative care physicians, and many others.
One thing that is particularly fun about clinical oncology in East Anglia is that in the first and second years most trainees will have one day a week as day release, to go down to London for the Institute of Cancer Research Oncology MSc course. Registrars at the same stage from various different deaneries also go to this, so it's a great opportunity to meet your peers from around the southern half of the country.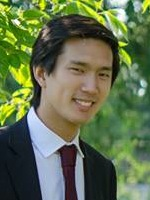 Clinical Oncology is a fantastic specialty to work in. We have the opportunity to deliver truly holistic care, and to get to know our patients really well which can be immensely rewarding. Improvements in modern technology have also enabled corresponding advances in state-of-the-art radiotherapy techniques. Oncology is a rapidly advancing field, and it is great to be involved in a specialty that truly is bench-to-bedside. Finally, as a predominantly outpatient-based specialty, it also has a great work-life balance.
The East of England Deanery is a very welcoming deanery. With just over twenty trainees, we get to know one another well and regularly meet up. There are world-leading researchers on our doorstep, and the opportunities for involvement in academic oncology are numerous. As there are not that many trainees, we have a real relationship with our Training Programme Directors and Educational/Clinical Supervisors. This means that we can have a two-way conversation about how best to tailor the programme to our particular training needs and interests.
If you are interested in training in the region and would like to have an informal chat, I would be happy to be contacted.