The East of England is home to not only the University of Cambridge and the Cambridge Biomedical Campus but also the University of East Anglia. Research training and experience is encouraged, and many trainees complete a higher research degree (MD or PhD) as part of their training. Many trainees are successful in obtaining MRC or Wellcome Trust research fellowships and a number have gone on to be awarded intermediate and senior research fellowships. 
The academic representatives are currently Dr James Nathan and Prof. Andrew Wilson, who are profiled below.
Dr Laurence Lok also talks about his experiences as a trainee undertaking research below.
Academic representatives 

Dr James Nathan – Honorary Consultant in Respiratory Medicine, Addenbrooke's Hospital and Wellcome Senior Clinical Research Fellow
I am an academic respiratory physician working at Addenbrooke's Hospital and the University of Cambridge.
After studying Medicine at the University of Bristol (1998), I worked as a junior doctor in Bristol and Gloucester, before moving to Cambridge to undertake specialist training in Respiratory Medicine. During this time, I was awarded a Wellcome Clinical Research Training Fellowship to work with Professor Paul Lehner (University of Cambridge). This sparked my interest in basic mechanisms of disease, and particularly the role of ubiquitination in altering cell function. I was awarded a MRC Clinician Scientist Fellowship (2009) to extend this work, and explore the role of ubiquitination in protein breakdown in the laboratory of Professor Alfred Goldberg (Harvard Medical School). Here, I made several discoveries on how ubiquitinated proteins are efficiently recognised by the proteasome, with broad implications for respiratory disease and the muscle wasting that occurs in COPD and cancer cachexia. I established my own group at the University of Cambridge with a Wellcome Senior Clinical Research Fellowship in 2014, and over the past few years my group has extended our biochemical ubiquitin studies into respiratory disease-relevant pathways critically regulated by ubiquitination, such as the hypoxia response. These studies have provided new and unexpected insights into the metabolic control of oxygen sensing enzymes, for which I was awarded the Lister Institute Research Prize in Medicine in 2017. Understanding cellular mechanisms of oxygen sensing is now the main focus of the lab. My clinical interests are aligned to lung cancer and inflammatory respiratory disease.
Role as Academic Representative for the Specialist Training Committee
My role on the STC is to support and mentor respiratory trainees in undertaking research projects and pursuing academic respiratory careers. I am a passionate supporter of clinical academic research and believe that this is a fundamental aspect of specialist training. I meet with all trainees during their first year in the Deanery to discuss their research plans, with the aim of trainees undertaking substantive research projects typically at ST4 or ST5. I represent clinical academics and advocate research on the STC.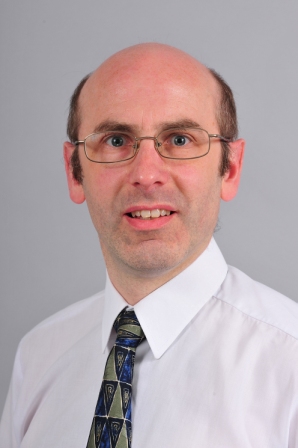 Prof. Andrew Wilson - Clinical Senior Lecturer in Respiratory Health, University of East Anglia, Norwich and Honorary Consultant Physician in Respiratory Medicine, Norfolk and Norwich University Hospital. 
My main research interests include assessment of upper and lower airway function and disease activity using physiological assessment and surrogate measures of airway inflammation including bronchial and nasal challenge testing, induced sputum examination, nasal lavage and epithelial sampling and exhaled gas analysis. I have an interest in the pharmacological, nutritional and environmental effects on respiratory airways disease including asthma, rhinitis, emphysema and chronic bronchitis. Other research interests include the effect of matrix metalloproteases on airway remodelling and the delivery of drugs to the airways.
I have an interest in the delivery of clinical teaching to undergraduate and post-graduate students especially in the areas of Respiratory Medicine and General Medicine. In particular I have an interest in alternative, non-lecture based, teaching methods for undergraduate students. Teaching activities include:
- Respiratory Unit Team Leader
- PBL Tutor
- Personal Advisor
- Lecturer and Seminar Leader in Respiratory Medicine and Clinical Pharmacology
- Student Research Project Supervisor
- Academic F2 programme leader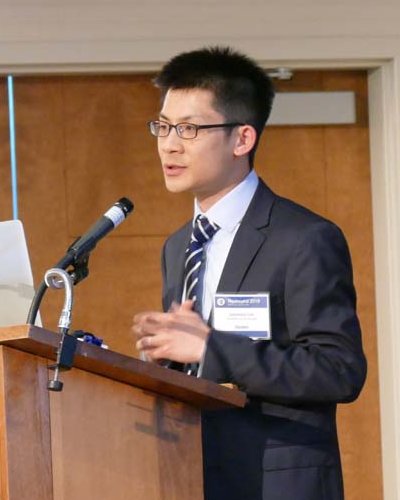 Trainee perspective - Dr Laurence Lok
Research is an essential part of our clinical training, and the East of England provides unrivalled opportunities for this, with world-class scientists working in fantastic research environments.
During my training I have spent time as a PhD student in the Chilvers and Clatworthy labs, initially as an Evelyn Trust then a Wellcome Trust Clinical Research Fellow, exploring the dynamic behaviour of neutrophils, a cell type important in inflammatory lung diseases. I have gained experience in different laboratory techniques, under the guidance of two wonderfully supportive supervisors.
It takes time to secure funding, so start discussions early and plan ahead. Whether you are interested in clinical trials or scientific laboratory projects there is something for everyone; if you are not sure where to start our academic representatives can point you in the right direction, and research trainees can also give you tips from their perspectives.
​