Current Training Programme Directors
This position is split. Dr Nicky Simler is a Consultant Physician based at Hinchingbrooke Hospital. Dr Clare Sander is a Consultant Physician based at Addenbrookes Hospital.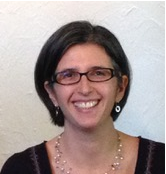 I am Nicky Simler and I share the TPD role for Respiratory Medicine. I graduated from Manchester Medical School and stayed in the Manchester  region for my junior training. I took time out to do an MD Thesis in Interstitial Lung Disease and gained valuable bronchoscopy experience in the Wythenshawe Lung Transplant Centre.  I then completed my respiratory training in the North West Thames Deanery passing through the Royal Brompton Hospital. I have been a Consultant at Hinchingbrooke Hospital since 2006 with sessions in the ILD service at Royal Papworth Hospital.
I am passionate about providing a good learning environment for doctors in training and ensuring that the Eastern Deanery produces excellent respiratory physicians. We have a large number of trainees (currently 67) as we encourage out of programme time for research and other more focused training experiences such as fellowships.  I am happy to be contacted by email or via Hinchingbrooke/Papworth switchboard if you would like to discuss coming to train in this region with us.
Respiratory Medicine Speciality Training Committee 
The training committee meet twice a year during EATS (May and November). Training issues are discussed during these meetings. Below are the contact for the committee members, who are happy to be contacted with any comments or queries.