East of England Vascular Surgery Trainers
Addenbrooke's Hospital
Mr Jonathan Boyle
Mr Patrick Coughlin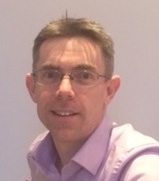 Mr. Patrick Coughlin qualified from the University of Leeds in 1997 and undertook his basic and higher surgical training in the Yorkshire Deanery. Endovascular training was obtained as the overseas fellow at Fremantle Hospital in Perth and as a BSET fellow at St Georges Hospital, London in 2009. He was appointed as a Consultant in Vascular/Endovascular Surgery at Addenbrooke's Hospital, Cambridge in 2011. He has a strong interest in teaching / training. 
He is the current TPD for vascular surgery within the Eastern Deanery. He is the convenor for the ASPIRE 4 and 6 national simulation courses. He is a member of the Specialist Advisory Committee for vascular surgery where he is the vascular surgery lead for the Improving Surgical Training pilot training programme. He also leads on the TIG fellowships for vascular surgery. He is a member of the Intercollegiate Specialty Board in Vascular Surgery and is the leader of the panel of question writers for the oral examination. He is an examiner for both the FRCS (Vasc) and the FEBVS. 
His research is focused upon the management of lower limb peripheral arterial disease including using novel imaging techniques to potentially help guide optimal treatment modalities in this group of patients. His research has been funded by the Circulation Foundation, the Royal College of Surgeons of England and the Dunhill Medical Trust.
Mr Manjit Gohel
Mr Seamus Harrison
Miss Diane Hildebrand
Mr Paul Hayes
Mr Simon Kreckler
Mr Kevin Varty
Mr Chandana Wijewardena
​
Norfolk and Norwich University Hospital
Mr Wissam Al-Jundi
Mr Matthew Armon
Mr Phil Bennett
Mr Rob Brightwell
​Mr Mike Delbridge
Miss Felicity Meyer
Mr Darren Morrow
Colchester General Hospital
Mr Abdusalam Abu-Own
Mr Sohail Choksy
Mr Adam Howard
Basildon University Hospital
Thursday, 27 December, 2018
Show Between Dates:
Thursday, 27 December, 2018