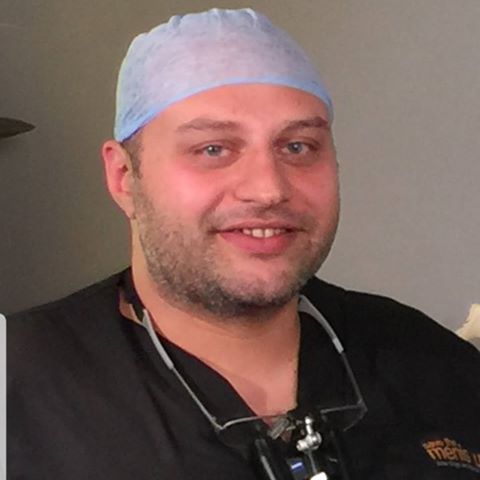 I am currently the EOE trainee rep working at St Andrews / Broomfield Hospital.
This internationally renowned regional plastic surgery service now covers a population of 3.2 million and is the regional burns service, covering a population of 9.8 million. It is also a place where a trainee can hone and gain valuable experience before becoming a consultant in a variety of plastic sub-specialties.
Choosing a deanery for your training can be confusing and challenging at first and I strongly suggest you have in depth knowledge of what the deanery has to offer you to complete your training and be ready as a consultant. Here at St Andrews, you can be sure you will get exposure to a high volume of complex trauma when you start at ST3 level, but you can also build up your portfolio and logbook and will soon be ticking all the boxes for burns, lymphadenectomy, head and neck reconstruction and of course free flap surgery.
Working with world experts with great research opportunities will, without doubt, flourish your plastic surgical skills to the next level!
We have special links and research opportunities with Anglia Ruskin University if you have academic ambitions.
This is why you should choose to work with us and be part of our great team!
Fawaz Al-Hassani
ST5 Plastic Surgical trainee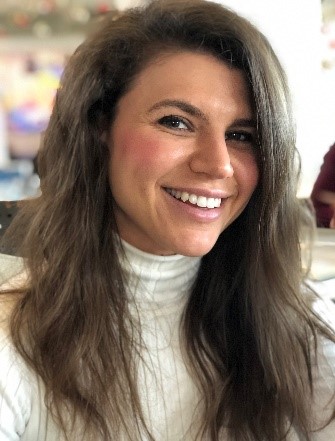 I am currently based in Addenbrooke's Hospital, having already completed the first 2 years of my rotation in Norwich.
Training in the East of England gives excellent opportunities for exposure in all areas of Plastic Surgery and the uniqueness of each unit means your time in each will allow you to be fully immersed in particular sub-specialities, be it Head& Neck reconstruction in Norwich, Hand surgery in Lister, lower limb trauma in Addenbrooke's or burns and microsurgery in Broomfield.
Each unit offers in-house weekly teaching sessions geared towards the FRCS curriculum and OSCE practice and the individual units organise regional training days with guest speakers from around the country. In Cambridge we also have dedicated consultant-led teaching once a month during our audit day afternoons, as well as access to a microsurgical lab for self-directed micro training.
Trainees in the region also have the opportunity to attend heavily subsidised cadaveric training courses at the Evelyn centre which offer hands-on, one-on-one, high-quality teaching at the fraction of the cost and overseen by friendly faculty from the region.
We also hold an annual regional audit day (in rather impressive venues!) which gives the trainees and consultants from around the region a chance to meet up, catch up and exchange information about how the units are all performing in key areas such as skin cancer excisions, flexor tendon injuries and microsurgery.
While in Cambridge you will rotate through four 6-monthly rotations comprising of Breast, Hands+Trauma, Head &Neck and Cleft& Aesthetic. The aesthetic rotation is a brand-new endeavour being rolled out as of February 2019 and, following the positive experiences of our colleagues in Broomfield over the last year, its implementation has been greatly anticipated by trainees. Throughout most of your rotations, in addition to your sub-speciality training, you also get exposure to hand trauma, general on-call emergencies and skin/local anaesthetic lists that allow you the opportunity to build up on independent operating in these key areas of Plastics. In Cambridge we currently run a 1 in 9 on call rota, with 24hour on calls during weekdays and 48hour on calls on weekends, with dedicated rest days following the completion of on-calls. Emergency and out-of-hours work is always well-supported by the consultants who are always willing to offer advice and support. The placement is based almost exclusively at Addenbrooke's although you do spend some time in the Day Surgery Unit in Ely during your Hand rotation, as well as time in the private hospitals during the Aesthetics rotation.
Many of our consultant faculty have ongoing audit and research projects which you can get involved in, as well as ties to the University for those seeking to undertake more formal research or wishing to become involved in student teaching and training. 
Geographically, too, the East has some amazing perks! The Norwich placement offers the opportunity to explore the truly special Norfolk countryside and coast (and some amazing food), Cambridge is a bustling city rich in events, history and culture and the closeness of Stevenage and Chelmsford to the capital make it appealing to those with strong links to London.   
For those of you applying soon, best of luck with upcoming applications and for those joining us later this year – welcome to the East of England!
Jen Evgenia Theodorakopoulou
ST6 Plastic Surgery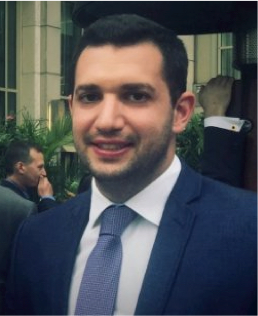 I am currently based in the Lister Hospital in Stevenage.
The unit is very supportive, with a magnitude of opportunities to learn from.
While in Stevenage you will rotate through four 6-monthly rotations comprising of Breast, Hands & trauma, Skin cancer, & hypospadias. Throughout most of your rotations, you also get exposure to hand trauma, general on-call emergencies and skin/local anaesthetic lists that allow you the opportunity to build upon independent operating in these key areas of Plastics.
In Stevenage, we currently run a 1 in 7 on call rota, with 24hour on calls during weekdays and weekends. Every Friday at 08:00-09:00 we run an in-house weekly teaching session based on the FRCS curriculum. As part of the breast firm rotation, you would complete a simulated microsurgical in house course with the training microscope.
The unit is active in on-going audit and research projects which you can get involved in with collaboration with other trainees, the trust is also associated with the University of Cambridge and medical students rotated through the unit. There are opportunities to also do a formal teaching course (PGCert) or IFME.
The East of England provides a unique geographical position, which allows an easy link to multiple international airports, high-speed trains to the capital, as well as access to the countryside.
Ali Arnaout, ST4 Plastic Surgery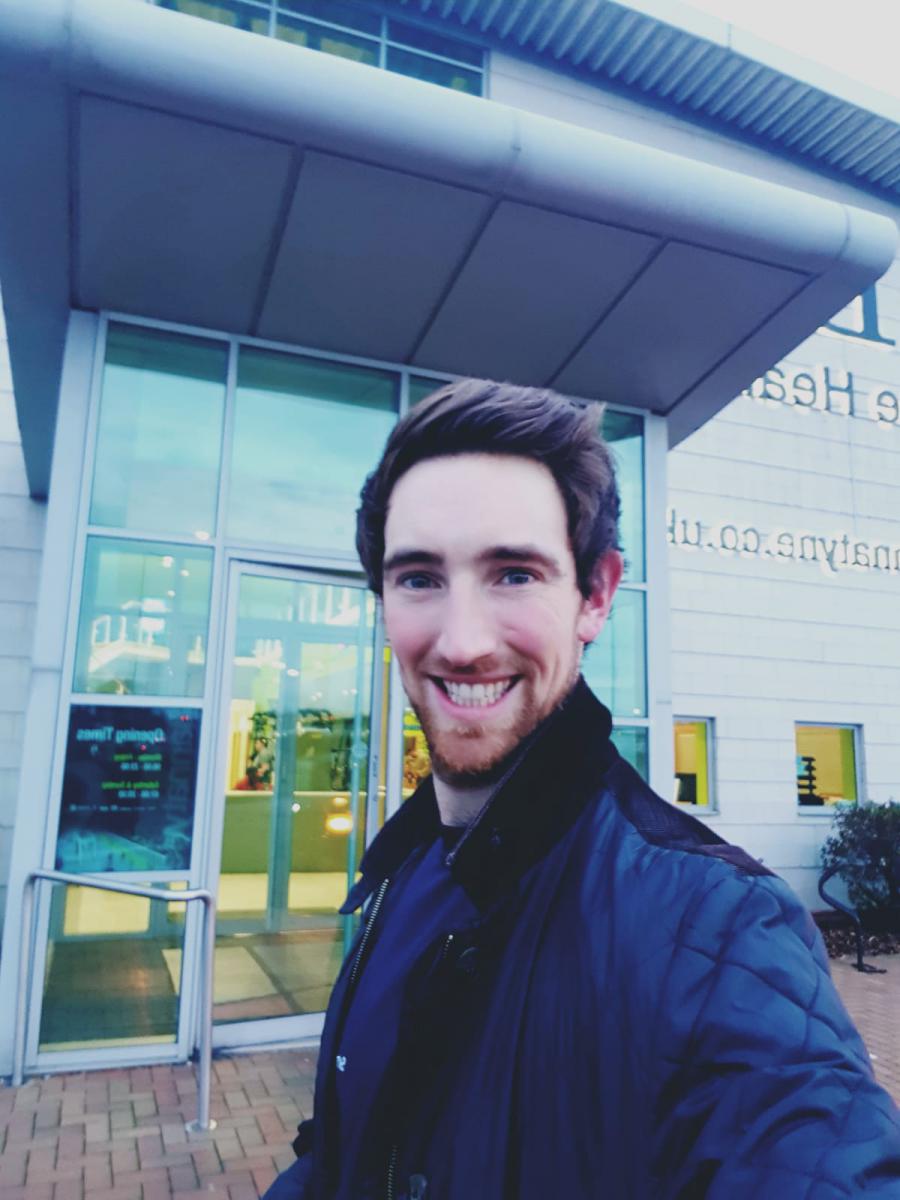 I am currently completing my two year rotation at the Norfolk and Norwich University Hospital having started in Norwich as an ST3 in August 2017. Whilst in Norwich each trainee rotates through four 6 month rotations in hands, head and neck, breast and skin. Each rotation offers the opportunity to gain exposure to elective theatre as well as specialist clinics. Regardless of your stage of training the NNUH is an exceptional unit in which to improve your surgical skills as well as your abilities as a clinician. Trainees are regularly afforded the chance to undertake procedures, ranging from free flap surgery to emergency trauma operations, with the appropriate level of guidance and support. Prior to arriving in Norwich I had heard from a number of colleagues that the unit and training was excellent and my experience has been similarly extremely positive.
We currently work on a 1-in-8 on-call rota with a hot week registrar covering the trauma list Monday to Thursday whilst Friday and the weekend are covered by separate registrars. This provides ample experience in common plastic surgery trauma operations including indicative numbers such as tendon and digital nerve repairs as well as hand fracture fixation. As in the elective setting, all trauma work is appropriately supervised and the consultants are very approachable regardless of the complexity of the problem. Over recent years there have been a number of junior registrars who have initially been allocated to trauma theatre in order to gain exposure and help build confidence. This has allowed a steady introduction into the registrar role and again has been well received by the trainees.
Outside of clinical work, there is a vast array of opportunities in audit and research along with teaching. The unit is closely associated with the University of East Anglia and trainees have the chance to teach medical students particularly within the anatomy department. Norwich itself provides a great setting regardless of your life circumstances. There is a friendly social scene with plenty of great restaurants and drinking establishments whilst the countryside and coastline is less than an hour away. In comparison to other areas, the cost of living is not too extreme and there are good transport links into London and Stansted Airport. Regular trainee and departmental socials ensure that even those who have no affiliation to Norwich immediately feel at home.
Good luck to anyone applying this year and I would highly recommend the East of England!
Iain Roy, ST4 Plastic Surgery
Thursday, 31 January, 2019
Show Between Dates:
Thursday, 31 January, 2019