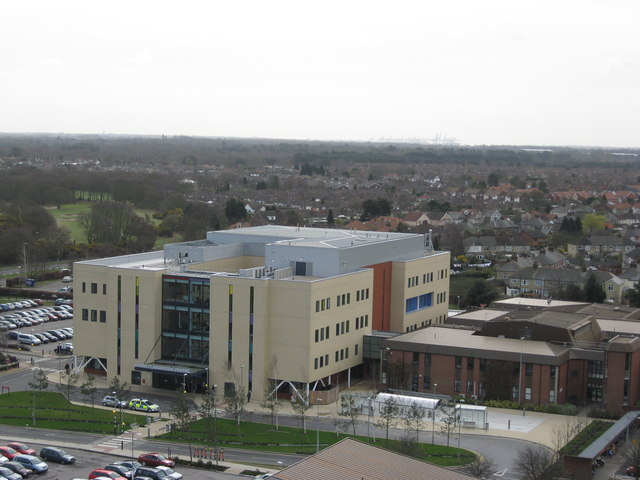 Ipswich Hospital NHS Trust provides secondary (specialist) or acute healthcare to a core catchment population of approximately 356,000 people living in Ipswich and East Suffolk. It is a busy district general hospital with 631 beds in general acute, maternity, paediatric and neonatal services
In June 2008, The Garrett Anderson Centre  was opened, which provides a new Emergency Department, a 22 bed Intensive Care facility, 40 elective surgery beds and 4 operating theatres with associated day case surgical unit. The Urgent Care Centre was rated as Outstanding by the CQC Inspection in April 2015.
Accommodation information  - http://www.ipswichmanagement.co.uk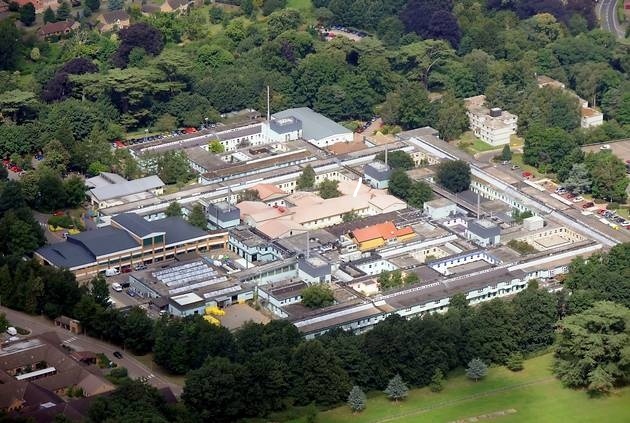 The West Suffolk Hospital is a vibrant, friendly and accessible hospital set in a 19-hectare parkland site on the edge of Bury St Edmunds. It has around 430 beds open at any one time and serves a population of around 275,000 within area of approximately 600 square miles. It is easily accessible by road via the A14 and is approximately 30-40 minutes from Cambridge. Bury St Edmunds in Suffolk is a unique and dazzling historic gem. An important market town with a richly fascinating heritage, the striking combination of medieval architecture, elegant Georgian squares and glorious Cathedral and Abbey gardens provide a distinctive visual charm.
Trauma and Orthopaedics  Information
We are a cohesive and proactive group of 12 consultants and one associate specialist covering the usual sub-specialities. There are 7 Lower limb arthroplasty surgeons, 3 foot and ankle and 3 upper limb. Spines are covered by Ipswich.
Whilst at the West Suffolk there is lots of opportunity to progress both clinically and academically. As a group we will support and prepare you for the FRCS and your life in orthopaedics.
There are 9 registrars, 5 of whom are regional trainees. The others are on rotation from Sri Lanka, Belgium and Egypt. Registrars tend to be year 1-4 and rotate through at least 2 consultants, one every 6 months. Some Consultants are linked so the registrar works for 2 at the same time.
On calls are covered by one of 10 consultants who work from Monday 8am –Thursday  5pm or Thursday 5pm – Monday 8am. When on call the consultant has no elective duties. The registrars work a 24 hours on-call with the next day off rota and an on-call room is provided. There are foundation doctors both on the wards and covering the on-calls.
Working with us there is also a Consultant orthogeriatrician, 6 nurse practitioners and 2 trauma nurse practitioners. They all play a vital role in the running of the department and are highly qualified and regarded.
The timetable for the whole department is kept on medirota and is available on any computer or on your phone as an app. You will be given access to this once you arrive but guest access can be given, if required, once you know you are allocated to rotate here. Registrars cross cover clinics and theatre for their colleagues. The usual 6 weeks' notice is required for leave unless in exceptional circumstances.
Your educational supervisor here is Miss Lora Young ( lora.young@wsh.nhs.uk)
Rota/ medirota co-ordinator is Bev London (bev.london@wsh.nhs.uk)
Human resources are available on 01284 713528
Accommodation
The accommodation office is responsible for all aspects of the day to day running of the staff accommodation blocks and the welfare of the residents.
Contact details
Accommodation Officer: Lizzie Johnson
Tel no. 01284 713491
Fax no. 01284 713875
E-mail: accommodation@wsh.nhs.uk
Opening Times
Monday - Thursday 8am - 4pm
Friday: 8am - 3pm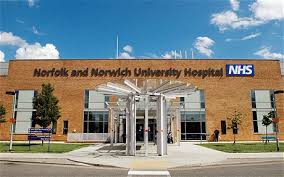 Norfolk and Norwich University Hospitals NHS Foundation Trust (NNUH) is one of the largest NHS trusts in the United Kingdom and provides first-class acute and specialist services. The job of the hospital is to provide the best possible care for a tertiary catchment area of up to 1 million people. It is easily accessible by both rail and motorway (through the A11 highway) and it is approximately two hours' commute from London. The city itself has a large range of shopping facilities and is close to the broads (an area of outstanding natural beauty).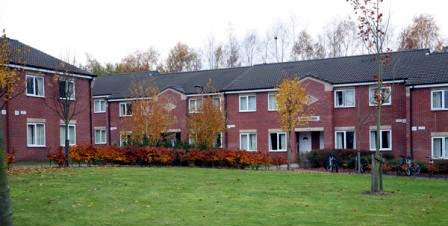 NNUH Accommodation is situated within the grounds of the Norfolk and Norwich University Hospital. 144 ensuite single rooms with limited twin rooms also available for couples. Accommodation available for nightly, weekly or monthly stays.
The Accommodation Office is closed outside office hours. In case of emergency contact the main Hospital Switchboard 01603 286286 and you will be put through to our out of hours service.
Sarah Smith, Accommodation Manager, Accommodation Office, Norfolk and Norwich University Hospital, Colney Lane, Norwich, Norfolk, NR4 7UP
OPENING TIMES
Monday 07:30 – 18:00
Tuesday 07:30 – 18:00
Wednesday 07:30 – 18:00
Thursday 07:30 – 18:00
Friday 07:30 – 15:30
Saturday closed
Sunday closed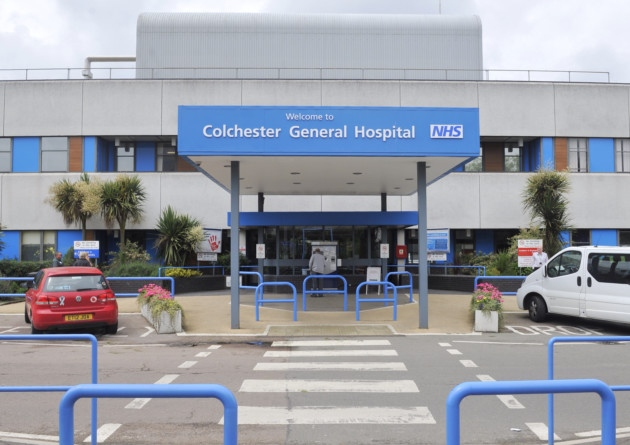 Welcome to Colchester Hospital University NHS Foundation Trust (CHUFT), situated in Britain's oldest recorded town, Colchester. It is easily accessible by both rail and motorway (through the A12 highway) and it is approximately an hours' commute from London. Alternatively there is a train that originates from Liverpool Street, London). The trust serves a district population of approximately 334,000 with a high proportion of elderly people, and as a trainee you will be exposed to a wide variety of clinical conditions and pathologies. The town itself has an active town centre and many amenities are nearby such as supermarkets and gyms.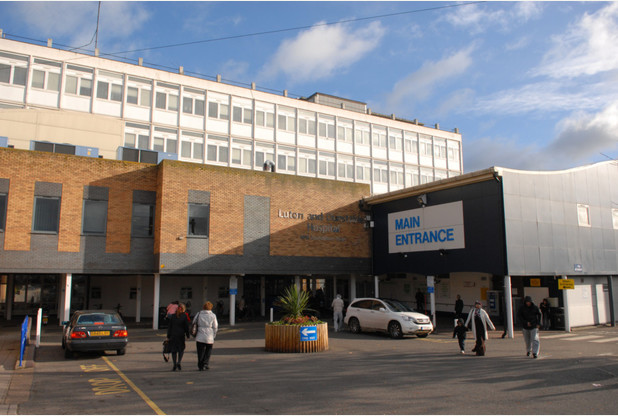 Luton and Dunstable University Hospital
Lewsey Rd
Luton
LU4 0DZ.
Telephone  - 01582 491166
Founded : 1937   Number of Beds: 500
Educational supervisor: Mr Yega Kalairajah
Rota coordinator: Helen Blunt ( ec to Mr Burtt/Mr Manjure)
Orthopaedic Department
The Orthopaedic Department in Luton and Dunstable Hospital is a busy trauma and elective unit in the region providing care for trauma patients and elective orthopaedic cases both in general as well as sub-specialised areas e.g. Upper Limb, Hand, Foot and Ankle, Spine, and Lower limb. Each year the Orthopaedic Department performs over 5,000 orthopaedic surgical procedures for patients from Bedfordshire, Hertfordshire and beyond. There are 11 Consultants and 2 designated Trauma Surgeons. Mr Yega Kalairajah is the consultant lead for training.
Lower limb firms provide high volume arthroplasty exposure including computer navigation technology for knee arthroplasty
Three orthopaedic theatres run every day - 2 elective and 1 trauma theatres. There is a half day dedicated trauma list on Saturday and Sunday which is run by trauma surgeons.
There are excellent opportunities for trainees to acquire surgical skills in routine orthopaedic trauma due to high numbers and availability of Consultants or experienced Senior Surgeons to supervise trainees.
Rota:
A shift system is in place with 12 hour resident on-call shifts. Trainees are not allocated to night shifts to avoid missing opportunities of training due to compensatory days off.
Theatres and Clinics
Average week for trainees includes:
1 elective and 1 fracture clinic,
1 full day elective theatre with respective consultant,
3 half day trauma theatre sessions at least,
1 half day research/CME session.
Protected Thursday afternoon for SPR teaching.
Teaching and training
Teaching sessions include a trauma meeting every morning, Wednesday lunch time Journal club session and a Friday metalwork meeting.
Every 2 months there is an evening workshop organised with the industry representatives to provide saw bone sessions for new registrars and familiarise with the systems used the hospital.
Map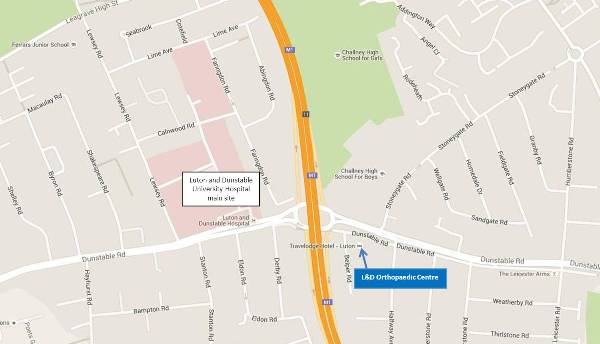 Induction information:
Registrar induction information is sent to all new registrars. There are some compulsory on line induction modules that need to be completed in order to be allowed access to the different applications required to access paperless patient notes and scans as all systems are computerised.
List of useful contacts (i.e. HR / rota co-ordinator / educational supervisor contact details):
Hospital Switchboard: 01582 491166
Helen Blunt. Orthopaedic Rota Coordinator:  Helen.blunt@ldh.nhs.uk Ext 8203
Louise French. HR Department and Surgical Rota Coordinator: Louise.French@ldh.nhs.uk Ext 8472
Helena West. HR Department: Helena.West@ldh.nhs.uk Ext 8257
Sister Anne Barker: Trauma Coordinator Bleep: 268
Educational Supervisor: Yegappan.Kalairajah@ldh.nhs.uk  Sec Rita Ext 7068
Any further information you feel is relevant, e.g. highlighting department strengths:
"Extremely busy Department but as a reward there are plenty of operating and training opportunities available. Friendly and supportive staff. Designated Orthogeriatric team who help deliver multidisciplinary approach to fracture neck of femur care. "

Addenbrooke's hospital, Cambridge, is one of the largest and well known hospitals in the UK.
The trust provides emergency surgical and medical care for local people and is also a regional centre of excellence for specialist services such as organ transplantation, neuro sciences, paediatrics and genetics.
Based on the same site the Rosie is a womens hospital and the regional centre of excellence for maternity care.
Addenbrooke's is a government designated biomedical research centre and is one of only five academic health science centres in the uk.
ACCOMMODATION
There are more than 500 rooms and flats available on campus for staff.
Doctors who wish to apply for accommodation need to contact the trust's medical staffing unit to obtain a security number for the online application form.
Sanctuary Housing manages this accommodation - Tel 01223 404800
Bedford Hospital is a 400-bed district hospital providing trauma and elective orthopaedic services. The department has 8 consultants which cover lower limb (hips&knees including soft tissue and revisions and foot&ankle), upper limb and paediatric conditions. All consultants have on-call duties. Spinal services are covered by Addenbrooke's.
There are 8 registrars, 2 of whom are regional trainees. Trainees rotate through a combined hip&knee rotation. The registrar on-calls include a mixture of resident (08:00-17:30) and non-resident (17:30-08:00) shifts. There is a team of Foundation Year 2 doctors covering the wards and the on-calls.
There are excellent opportunities for trainees to acquire surgical skills in routine orthopaedic trauma due to high numbers and availability of Consultants or experienced Senior Surgeons to supervise trainees.
Educational Supervisor: Mr Yadu Shankarappa