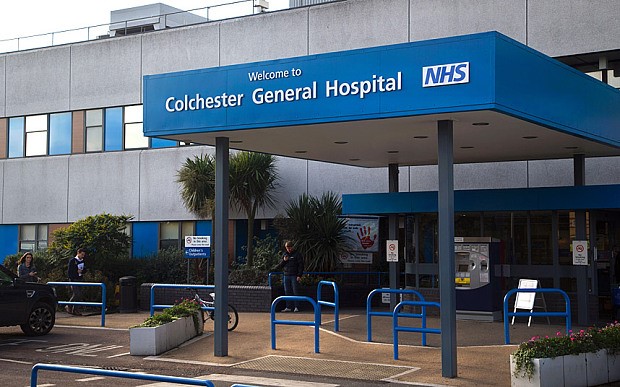 Hospital Profile
Colchester General Hospital is a 763-bed district general hospital managed by East Suffolk and North Essex NHS Foundation Trust. Clinical services provided by Colchester General Hospital have merged with Ipswich Hospital in delivering high quality healthcare to the surrounding population. The surgical department is nationally renowned for general surgical training and attracts a vast number of post-CCT fellows for advanced sub-specialty training particularly in Colorectal and minimally invasive surgery. The globally recognised ICENI centre is an on site surgical training unit that delivers high quality laparoscopic courses and other non-technical courses as well as hosting international conferences.
Subspecialty training opportunities
UGI - Benign procedures (2 consultants) – including laparoscopic CBD exploration, hiatal/anti-reflux procedure, laparoscopic adrenalectomy
Colorectal - Colorectal cancer and IBD service (5 consultants). Cancer and IBD services. Includes pelvic floor and pouch procedures.
Breast - Breast surgery with implant-based reconstruction
Vascular - Complex vascular procedures performed including laparoscopic aortic aneurysm repairs and complex EVAR procedures (5 consultants). Only take vascular trainees at present.
Established Surgical Trainers
Ms Nienke Warnaar, Ms Sharmila Gupta, Mr Gregory Wynn, Mr Matthew Tutton, Ms Jo Reed, Mr Don Menzies, Mr Bassam Bekdash, Mr Mark Bullock, Mr Mark Hammond, Mr Sohail Choksy, Mr Ralph Austin, Mr Tan Arulampalam, Mr Vijitha Halahakoon, Mr Subash Vasudevan
SpR Rota information
2 NTN registrars and 8 non-NTN registrars
On call 12 hour shifts (Day and Night) with additional registrar covering the weekend ward round (8-12 am)
Rota manager/Annual & study leave contact
Shaun Field                          Telephone:     01206 747474 Ext 5384                      Email:     Shaun.Field@colchesterhospital.nhs.uk
Jade Rees                            Telephone:     01206 747474 Ext 5384                      Email:     Jade.rees@colchesterhospital.nhs.uk
Travel/geographical information
Address:     Turner Road, Mile End, Colchester, CO4 5JL
Switchboard:     01206 747474
On site parking available for staff.
Direct public transport links: 1 mile away from Colchester train station
Hospital accessible via A134