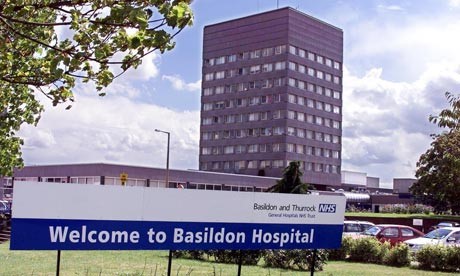 Hospital Profile
Basildon University Hospital is a District General Hospital based in Basildon and provides healthcare services to 405,000 people residing in South Essex. It offers a wide range of general surgical procedures and has an experienced vascular unit which performs complex cases with onsite cardiothoracic support.
Subspecialty training opportunities
UGI - Benign UGI services, particularly laparoscopic cholecystectomies
Colorectal - Colorectal cancer and benign service (5 consultants)
Breast - Large breast unit performing cancer and benign cases
Vascular - Established vascular unit (3 consultants) performing wide range of venous and arterial procedures. Performs complex vascular procedures with onsite cardiothoracic surgeons. Also provide regional cover for vascular one day a week and allocated weekends.   
Established Surgical Trainers
Ms Bryony Lovett, Mr Denniswayne Chicken, Mr Laeeq Khan, Mr Stavros Karamanakos, Mr Shiva Dindyal, Mr Vijay Gadhvi, Mr Jayachandra Menon, Mr Hugo Taylor
SpR Rota information
4 NTN registrars and 5 non-NTN registrars
On call commitments include 12 hour day and night on call shifts with separate registrar covering CEPOD (emergency operating) during working hours
Rota manager/study leave contact
Mercedes Harrison                   Telephone:     01268 524900 (x8574)                  Email:     mercedes.harrison@btuh.nhs.uk
Travel/geographical information
Address:     Nether Mayne, Basildon, SS16 5NL
Switchboard:     01268 524900
On site parking available for staff
Direct public transport links to mainline railway station from Basildon Train station
Hospital easily accessible via A13