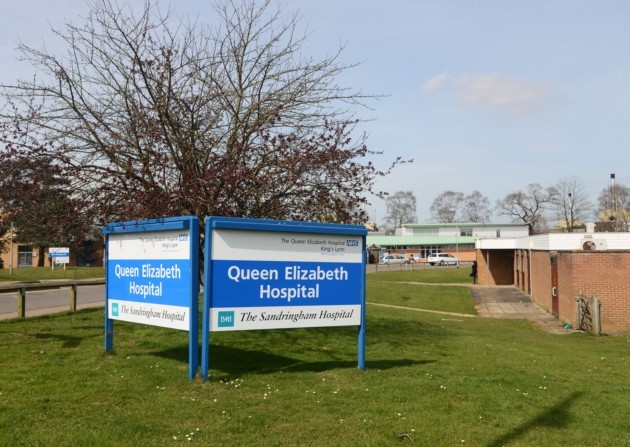 Hospital Profile
Queen Elizabeth Hospital is a busy 515 bed district general hospital based in King's Lynn, Norfolk. It provides elective and emergency healthcare to 250,000 people residing locally in West Norfolk, South Lincolnshire and North East Cambridgeshire, an area of approximately 1500 km². Other surgical specialities in addition to general surgery include Urology, Orthopaedic, ENT and Ophthalmology.
Subspecialty training opportunities
Colorectal - Colorectal cancer service (4 consultants).
UGI - Performing anti-reflux and other benign procedures (2 consultants)
Breast - Busy unit with oncoplastic training opportunities (2 consultants)
Vascular - Performing elective venous procedures (2 consultants)
Established Surgical Trainers
Mr Jonathan Easterbrook, Mr Zulfiqar Khan, Mr Nicholas Redwood, Mr Hugh Warren, Mr Syed Hyder, Ms Rachael Johnston, Mr Iqbal Bhatti, Mr Paul Cullen, Ms Amy Burger, Mr Rudolf Zach, Mr Harold Geogloman
SpR Rota information
4 NTN registrars and 7 non-NTN registrars
On call commitments include 12 hours day and night on call shifts supervising 2 junior doctors (1 FY2 and 1 FY1 doctor). Also covers Urology after 5 pm.
Rota manager/Annual & study leave contact
Tracy Smith                            Telephone:     01553214685                            Email:     Tracy.smith@qehkl.nhs.uk
Travel/geographical information
Address:     Gayton Road, King's Lynn, PE30 4ET
Switchboard:     01553 613613
On site parking available for staff
Direct public transport links via Bus include the 34, 48 and 49 Lynx service and 21, 22 and 48 West Norfolk Community Transport service. Closest train station is King's Lynn station.
Hospital easily accessible via A10 from Cambridge or A47 from Norwich