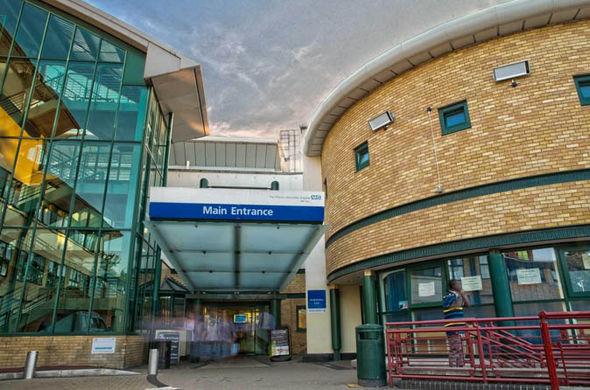 Hospital Profile
Princess Alexandra Hospital is a 501 bed District General Hospital based in Harlow, Essex. It has been recently repatriated back to East of England from the London training deanery. The surgical department consists of Colorectal, UGI, Breast and Vascular subspecialties. There is also a group of emergency consultant surgeons who provide emergency on call cover during the working hours.
Subspecialty training opportunities
UGI - Benign unit excluding bariatric surgery. No hiatal/anti-reflux work is performed within this unit.
Colorectal - Experienced Colorectal cancer and proctology service (4 consultants).
Breast - Specialist malignant and benign service including thyroid/parathyroid procedures.
Vascular - Experienced vascular department (3 consultants) performing a wide variety of arterial and venous cases.
Emergency - Emergency surgery consultants optimising emergency training provided.
Established Surgical Trainers
Mr Jonathan Refson, Mr Ahmed Abidia, Ms Vardhini Vijay, Mr Shanmugam Vivekanandan, Ms Shrabani Das Mohapatra, Mr Rajaraman Durai, Mr Bogdan Ivanov, Mr Naveed Kirmani
SpR Rota information
4 NTN registrars and 4 non-NTN registrars
On call commitments include 12 hour day and night on call shifts. Overnight on call facilities available free of charge.
Rota manager/Annual & study leave contact
Carol Allgrove                       Telephone:     01279 444455 (x2817)                      Email:     carol.allgrove@pah.nhs.uk
Travel/geographical information
Address:     Hamstel Road, Harlow, Essex, CM20 1QX
Switchboard:     01279 444455
On site parking available for staff
Closest train station is Harlow station with direct links to London Liverpool Street
Hospital is accessible from M11 via the A414