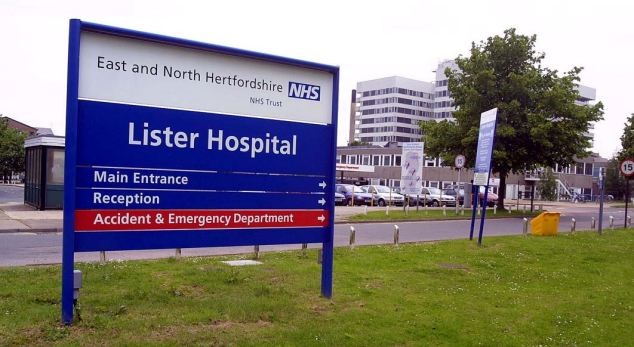 Hospital Profile
Lister Hospital is a large 730 bed District General Hospital based in Stevenage. It has been recently repatriated back to East of England from the London training deanery. The surgical department includes 5 Colorectal, 2 UGI, 2 Breast, 4 Vascular and 2 Emergency hybrid surgical consultants. Breast surgery is predominantly based at the Queen Elizabeth 2 (QE2) Hospital where the breast unit resides. Peripheral clinics can be based at the QE2 hospital and Hertford County Hospital.
Subspecialty training opportunities
UGI - Benign unit excluding bariatric surgery (2 consultants). Includes excellent endoscopy training.
Colorectal - Busy colorectal cancer service (5 consultants) with high level of laparoscopic resectional numbers performed within the unit. Developing robotic resectional service.
Breast - Varied number of breast oncological and benign procedures performed at QE2 Hospital.
Vascular - Experienced vascular department (4 consultants) performing a wide variety of arterial and venous cases.
Emergency - Established emergency surgery consultants optimising emergency training provided.
Established Surgical Trainers
Mr Sanjay Gupta, Mr Vivek Gupta, Mr Nick Reay-Jones, Mr Gary Atkin, Ms Santhini Jeyarajah, Mr Eriberto Farinella, Mr Geraint Lloyd, Mr Sadasivam Selvakumar, Mr Mike Guest, Mr Matthew Metcalfe
SpR Rota information
4 NTN registrars and 6 non-NTN registrars
On call commitments include 12 hour day and night on call shifts.
Rota manager/Annual & study leave contact
Julie Boughton                      Telephone:     01438 314333 (x5943)                       Email:     Julie.boughton@nhs.net
Travel/geographical information
Address:      Coreys Mill Lane, Stevenage, SG1 4AB
Switchboard:      01438 314333
On site parking available for staff with Car Sharing Scheme
Closest train station is Stevenage (National Rail)
Hospital is accessible from A1(M)