An Introduction to East of England Core Surgical Training
Welcome to the East of England Core Surgical Training Website. We aim to provide one of the best Core surgical training programmes in the whole country through excellent clinical training as well as a novel consistent stage specific educational training programme. The programme will also provide support with portfolio development as you gear towards Specialist Trainee (ST) national interviews.
From August 2018 EoE CST will also be supporting the RCSEng Improving Surgical Training programme.
With many more exciting developments ahead we look forward to welcoming you to our region.

Miss Claire Edwards PhD FRCS
CST Education Director
Consultant Trauma and Orthopaedic Surgeon, Norfolk and Norwich University Hospitals NHS Foundation Trust 
Meet the Trainees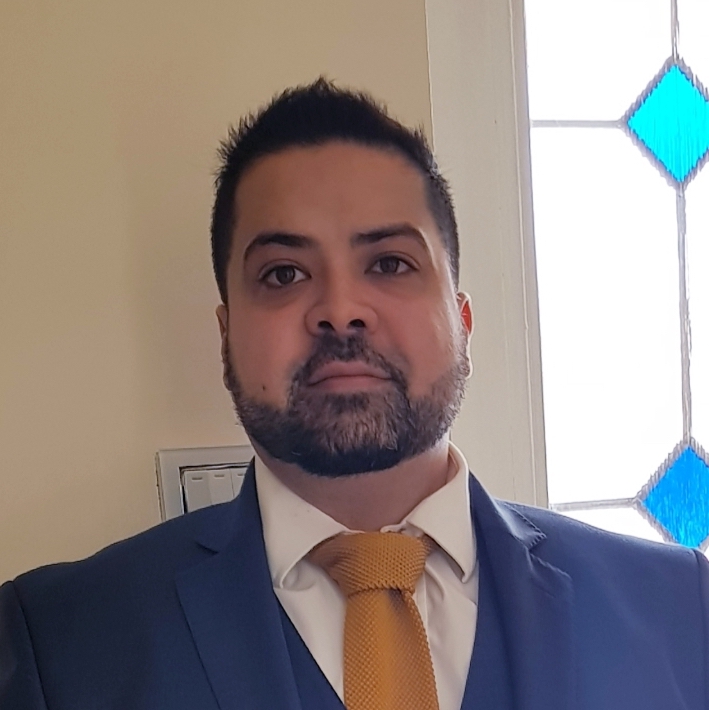 Raees Vanker - Core Surgery Trainee Representative for the North of the region, Norfolk and Norwich University Hospitals NHS Foundation Trust 
My name is Raees and I am one of the core surgical trainee representatives in the East England region. I had not previously worked in the region and found it to be a large and friendly deanery with a mix of district and teaching hospitals, therefore allowing for a varied experience.
I have worked in General surgery, Trauma and Orthopaedics and Urology at the Norfolk and Norwich University hospitals, and the experience has been excellent. There have been many training opportunities including audit, research, teaching, leadership and surgical procedures. I personally have had the opportunity  to teach examination and surgical skills to medical and pharmacy students, foundation doctors, physician associate students and nurses. I've been involved in multiple audits and a research project and have had the opportunity to attend theatre on a weekly basis as part of the SMART criteria for surgical trainees. The seniors have always been extremely helpful and supportive in guiding me towards the next level of my career. The consultants have been very encouraging in surgical training, allowing for many one to one training opportunities intra-operatively.
The training programme director and education lead have been engaging and always available to help when in need. Teaching has been set up to cater for a variety of topics in the core surgical curriculum . These included and not exhaustively,  a hands on cadaveric surgical procedures course, orthopaedic training days, and MRCS topic days.
Overall, I am glad that I came to the region and would strongly recommend choosing the East of England as the place to start your surgical career.

Harriet Cunniffe - James Paget University Hospital NHS Foundation Trust
I am Harriet Cunniffe, I completed my CT2 at James Paget University Hospital, with 6 months of ENT and 6 months of Upper GI surgery, and am about to start as an ST3 in ENT. I have found core training at the James Paget University Hospital to be a fantastic springboard to higher surgical training. There are dedicated training lists, meaning there is plenty of elective operating time but also opportunities to attend the emergency lists. The clinics are treated as learning opportunities for core trainees with space to see the patient yourself and then present to the consultant. There are also timetabled free slots which allow for personal development including completing audits, research projects, WBAs, practicing laparoscopic work in the simulation suite and preparing for exams and interviews. Many of the consultants are interested in research so are able to support and supervise projects and most are involved in examining and interviewing for national selection so are able to help with preparation. The on calls are busy but the registrar and consultant are very proactive and available to help with the acute take as the emergency operating is done by a different team.
The James Paget University Hospital has a friendly atmosphere with a very social doctor's mess. I would highly recommend this hospital to anyone considering it for core surgical training.  

Lauren Bolton - Core Surgery Trainee Representative for the South of the region, Colchester Hospital
My name is Lauren Bolton and I am one of the core surgical training representatives in the East of England region. I had not worked in this part of the country prior to starting and I have found it extremely welcoming and friendly. I have learnt a lot and had lots of training opportunities both inside and out of the operating theatre.
I have worked in ENT and Breast Surgery at Colchester Hospital. For CT2 I will be based at Broomfield working in ENT and Plastic Surgery. In CT1 I have had a wealth of training opportunities with excellent teams. In theatre, I have easily met my logbook requirements in both jobs and I have completed all the procedures required for ST3 application (ENT). The seniors provide a lot of one on one teaching in the operating theatre which has made a big difference to my surgical skills.
On calls give good experience in managing emergencies – allowing for independent decision making where you are confident and good senior support if required. Again, this has made it easy to complete all the required workplace based assessments for portfolio. Night on calls cross cover ENT with orthopaedics which, initially was daunting having no previous orthopaedic experience, but the seniors were all friendly and happy to be contacted for advice.
I have taught medical students on surgical skills courses run at Colchester, I have completed multiple audit and research projects, presented my work at conferences. I have found it easy to get study leave to attend courses/conferences and to study for and complete exams. The seniors have provided excellent advice for career progression. In ENT, there are registrars in the training programme so they can give excellent advice in preparation for ST3 application.
I would highly recommend Colchester and East of England to anyone considering this region!

Stephen Crockett - East and North Hertfordshire NHS Foundation Hospital Trust, Lister Hospital
Working as a core surgical trainee at Lister Hospital has been a great experience. It is a centre with a large plastics, urology and orthopaedics unit, with an ever increasing general surgery and vascular service which means that you see a huge range of interesting elective and emergency work. There are a number of very good trainers who are supportive and provide trainees with exposure to different operative techniques, and work towards more independent operating. It is definitely a place where the more you put into your work, the more you will get out of it, and thus it has been extremely rewarding. As a trainee, you get a lot of responsibilities, and these have really prepared me well for attending further registrar training in vascular surgery.
Awaiting trainee photograph - Barnaby Farquharson, East and North Hertfordshire NHS Foundation Trust, Lister Hospital
Lister hospital is a large, busy DGH with a high quality surgical department. Surgical specialities available at Lister are General Surgery, Vascular, Urology, T+O, Plastics, ENT. This provides an strong platform for training and opportunity to sample a wide breadth of surgical pathology. There is a keen focus on training within the surgical department and trainees are actively encouraged to attend theatre where possible. The large volume of patient turnover leads to significant elogbooks and no concerns completing ISCP WBA quotas. On calls can be busy and challenging but with senior support readily available they come with many learning opportunities. Lister is an ideal place to begin surgical training if hoping to get into theatre and be trained. 

Brianda Ripoll - Royal Papworth Hospital NHS Foundation Trust
Working as a junior doctor at Royal Papworth Hospital has been a wonderful experience for me. The UK's first successful heart transplant was performed here, and since then Papworth has become the UK's leading heart and lung hospital. Here you will enjoy excellent opportunities in research and innovation. There are six theatres running Cardiac and Thoracic surgery every day, full of surgeons willing to teach you and guide you in your surgical career in a friendly and enthusiastic environment. This is the only centre in the UK for a number of specialist services including Pulmonary Endarterectomy and Balloon Pulmonary Angioplasty. Here you can see Frozen elephant trunks, transplants, VADs, LVRS, subxiphoid and other VATS, and a huge range of elective and emergency procedures. Our ICU is a cutting edge ECMO centre, where you can train in a wide range of skills including FICE. This is a centre that will offer the trainee a global perspective of Medicine and a deep insight of the operative and perioperative management of the Cardiothoracic Surgical patient.

Fang Yi Cheung – Bedford Hospital NHS Trust
I was a core surgical trainee at Bedford Hospital for 2 years and am now an ST3 in General Surgery.
There are plenty of training opportunities at Bedford for those who are proactive. I found my time at Bedford to be a great step towards Higher Surgical Training.
I completed 6 months each in Vascular, Colorectal, Breast & Upper GI Surgery, and Urology. There isn't a rigid structure to the week, however this meant that I was able to choose and structure my time around what was most beneficial for my own learning, with opportunities to attend elective and emergency theatres, clinics and training endoscopy lists.
There are several enthusiastic trainers who are keen to build trainee confidence and operating skills, including very experienced staff grade surgeons who have their own lists with cases perfect for core trainees.
There are also regular opportunities to take a lead on teaching and training roles with all years of clinical students from Cambridge University regularly rotating into Bedford Hospital, as well as a weekly Friday morning surgical teaching, well attended by foundation doctors to consultants.
The day on calls are not too busy and inter-departmental relationships, are for the most part, very friendly, so I found there was space for me to "step up" and make decisions of a registrar on call. Night on calls also require ENT and Orthopaedic cross-cover, however, Registrars understood that I had never done these jobs before and so were supportive and came in when I needed to be in.
Bedford is definitely a place where you can grow at your own pace into the surgeon you want to be; where the more you put in, the more you will get from it.
Monday, 17 December, 2018
Show Between Dates:
Monday, 17 December, 2018