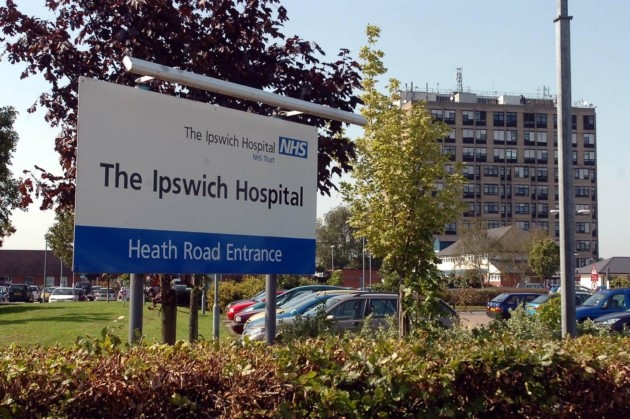 Hospital Profile
Ipswich Hospital is a large District General Hospital founded in 1989. It has recently merged services with Colchester Hospital, both of which are managed by the East Suffolk and North Essex NHS Foundation Trust. The general surgical department includes Colorectal, UGI (benign), Breast and Vascular surgery. The department is particular popular with junior registrar trainees who obtain good volume elective and emergency surgery training.
Subspecialty training opportunities
UGI - Benign UGI (5 consultants) including laparoscopic cholecystectomies with cholangiograms and anti-reflux/hiatal surgery
Colorectal - Colorectal cancer and benign service (5 consultants)
Breast - Varied number of breast oncological and benign procedures
Vascular - Merged services with Colchester Hospital. Arterial procedures are carried out on the Colchester site. Training opportunities for arterial/venous disease in regular outpatient clinic/ward/emergency patient reviews and with diabetic foot team. There is an Ipswich On-call Consultant Cover 8-5pm Monday – Friday.  Out of hours vascular care provided by registrar/consultant at Colchester Hospital.
Established Surgical Trainers
Mr Michael Crabtree, Mr James Pitt, Mr Arshad Malik, Mr Ali Malik, Mr Amir Morgan, Mr Philemon Dikki, Mr Groot-Wassink, Mr Sinclair, Mr Fahed Youssef, Mr Abu Abuown, Ms Caroline Mortimer, Mr Hussein Tuffaha
SpR Rota information
6 NTN registrars and 4 non-NTN registrars
On call commitments include 12 hour day and night on call shifts with on call room facilities available. An additional registrar covers the surgical assessment unit between 8am-5pm.
Rota manager/Annual & study leave contact
Jan King:                              Telephone:     01473 702946 (x1946)                     Email:     jan.king@ipswichhospital.nhs.uk
Michael Austin:                     Telephone:     01473 702937                                  Email:     Michael.Austin@esneft.nhs.uk
Travel/geographical information
Address:     Heath Road, Ipswich, Suffolk, IP4 5PD
Switchboard:     01473 712233
On site parking available for staff with further Park & Ride
Direct public transport links to mainline railway station from Ipswich Train station. Ipswich is on the mainline route from London to Norwich which takes approximately 1 hour 20 minutes. It is possible to catch the 64, 64A, 65 (hourly) or 66 (every 15-20 minutes) to the hospital which takes approximately 20 mins from Ipswich station to hospital or a 23 minute cycle.
Hospital is accessible from A12 or A14