Please read below for information about the Consultant Plastic Surgeons in the East of England.
Please click to read a recent interview carried out by the University of Cambridge Surgical Society with one of the Cambridge Plastic Surgeons:

Below, you can read short biographies of some of our consultant trainers (and contact details for the consultants at each unit can be found at the bottom of the page)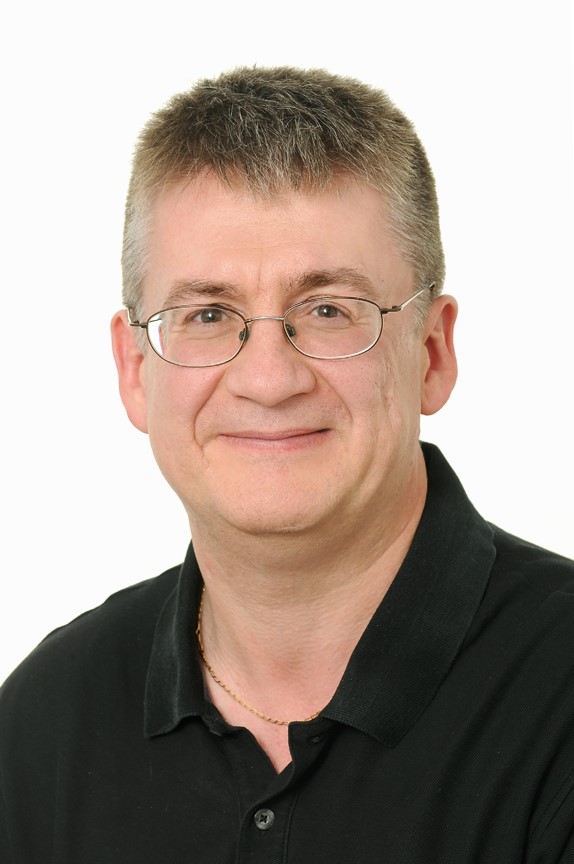 The head and neck unit at the NNUH performs an average of 100 free flaps per annum for reconstruction of a variety of defects following cancer extirpation and to mitigate the effects of prior treatment. The unit has a unique multidisciplinary approach to the specialty with maxillofacial, ENT and plastic surgeons working and interacting in a harmonious and mutually respectful manner. We have access to a range of adjuncts including CAD/CAM planning for mandibular/maxillary resection and reconstruction, implantable doppler monitoring, venous couplers and harmonic scalpel. Our ENT surgeons are looking forward to the delivery of a new robot later this year for transoral robotic surgery. At any one time two plastic surgery registrars work on the firm together with a recently appointed microsurgical fellow. The unit has been recognised for TIG training in head and neck surgery, and has a senior trainee in post.
Martin Heaton graduated from Nottingham University Medical School in 1992. Basic surgical training followed in the North West of England followed by two years of research into the development of reconstructed skin culminating in the award of an MD from the University of Sheffield. A number of locum registrar posts followed before appointment to the Trent Regional Training Scheme rotating through Nottingham, Leicester and Sheffield. After fellowships at the Pulvertaft Hand Centre, Derby, The Royal Marsden Hospital and microsurgical fellow/senior registrar at the Royal Adelaide Hospital, South Australia, Martin was appointed locum consultant plastic surgeon in Leicester specialising in breast recontruction. In 2010 Martin was appointed a substantive consultant plastic surgeon at the Norfolk and Norwich University Hospital where he was free to pursue his passion for head and neck and skin cancer surgery. Currently training programme director for plastic surgery in the East of England, Martin was recently appointed to the panel of examiners for the FRCS(PLAST) exam. When not wielding a scalpel Martin enjoys tending his bees, growing exotic plants, assembling computers, experimenting in his shed and attempting to keep three teenage offspring on the straight and narrow.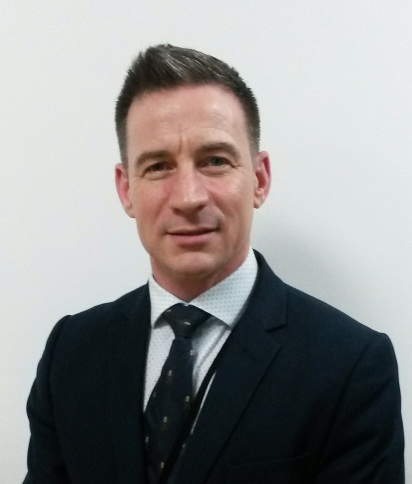 Consultant in plastic surgery with a sub specialty interest in Lower limb/ extremity trauma reconstruction and skin cancer. I am also a member of our Bone infection multidisciplinary team which runs a monthly combined Orthopaedic/Infectious disease and Plastic surgery clinic. I completed plastic surgery training in the Mersey Deanery centred in Liverpool  and had additional registrar experience at Selly Oak Hospital, Brimingham and Birmingham Children's Hospital. Prior to starting Plastic Surgery training I completed Basic Surgical training whilst an Royal Army Medical Corps also completing 3 years with 23 Parachute Field Ambulance as a Medical Officer.
I have responsibility for supervising several trainees as approved educational supervisor and like to keep up to date with modern medical training practices and methods of assessment.  I am on the faculty of "The Cambridge Lower Limb Flap Course" and have a wide experience of teaching and training a diverse cohort.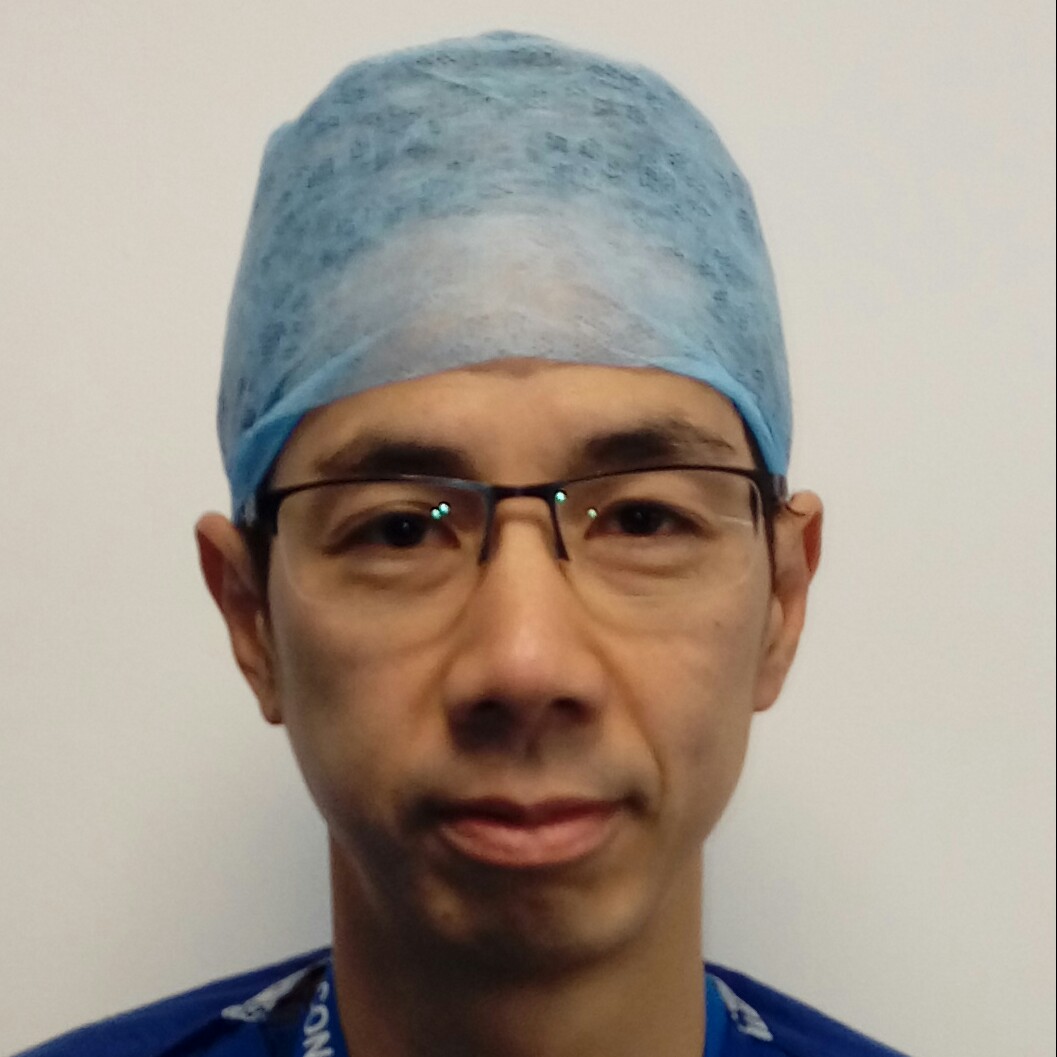 Plastic Surgery Consultant in East and North Hertfordshire NHS Trust since 2014. Subspecialty in Wrist and Hand Pathology. Educational Supervisor since 2015.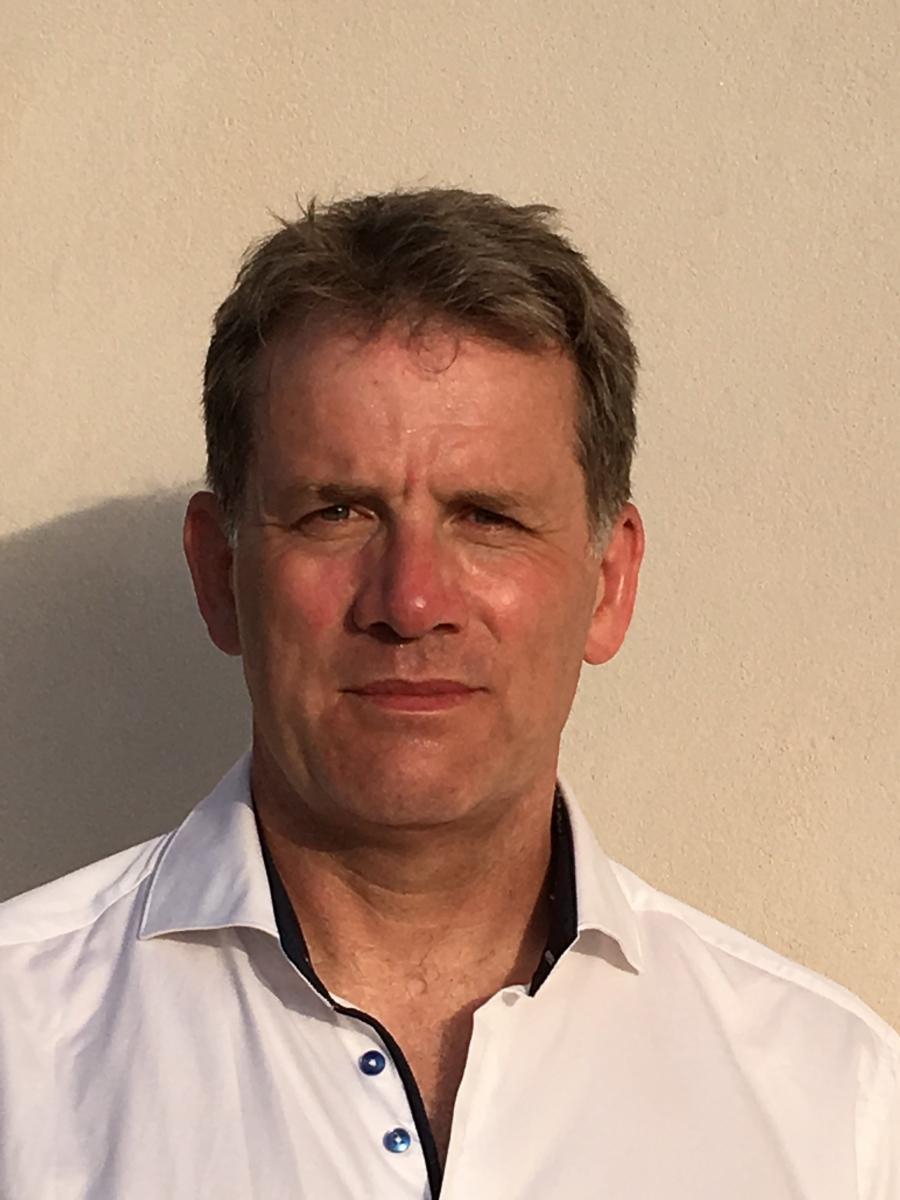 My work at Addenbrooke's is predominantly adult and children's hand surgery.
I grew up in Eastbourne in East Sussex. I graduated from Oxford University in 1991 and trained as a plastic surgeon at hospitals in Salisbury, East Grinstead, London (Mount Vernon), Cambridge, Leeds, and Melbourne Australia. I carried out two years of laboratory research on wound healing at The Blonde McIndoe Centre and was awarded a DM from Oxford University. I undertook fellowship training that included hand, micro, peripheral nerve, and aesthetic surgery. I was appointed as a consultant plastic surgeon at Addenbrooke's Hospital Cambridge in 2005.
Addenbrooke's has been approved as a centre for TIG Interface training in hand surgery, and for the BSSH hand surgery diploma.
We receive our share of routine referrals but in addition have the challenges associated with tertiary referrals.
There are plenty of opportunities for a trainee to advance their expertise in hand surgery in Cambridge, we run regular day surgery and OPLA lists, X-ray meetings, journal club meetings, MDT (with the hand therapists), anatomy teaching, and audits.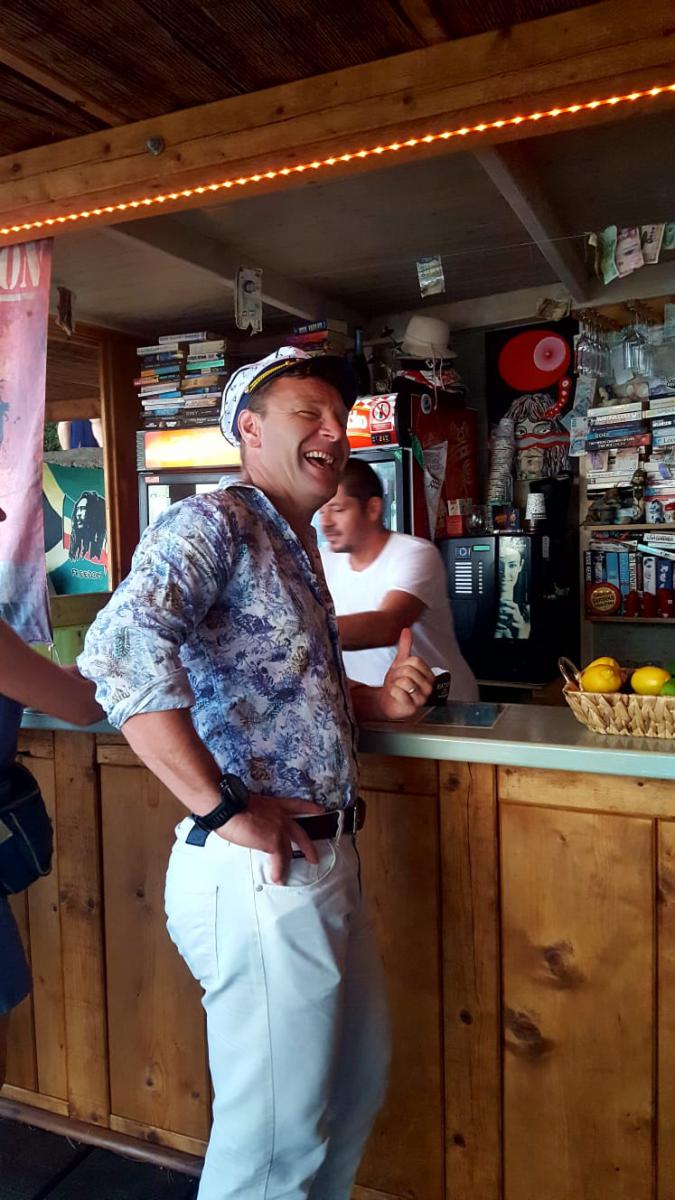 After leaving Portsmouth Grammar School and a gap year in Australia, I studied at Barts and The London  Medical School graduating in 1996. I then undertook house jobs and core training between The Royal London Hospital, Essex and St George's before undertaking a full-time 2 year MD at the Blizard institute. After a successful application to the PanThames rotation I worked at Chelmsford, Royal London and Imperial before spending time in New York and Munich. Fortunate enough to by awarded the McGregor Gold Medal in 2007, I then did an aesthetics fellowship at St Andrew's before being appointed as a consultant there in 2009. 
At present we have 24 consultants 6 elective theatres, 4000 trauma cases, surpra-regional burns unit and all areas of plastic surgery apart from complex cranio-facial. 
I now am based in Chelmsford with a peripheral clinic in Colchester. My firm performs the usual general plastic commitments for skin cancer etc., but with a subspecialty in breast reconstruction microsurgery and lymphedema. I have introduced CT angiography, venous coupler and fluorescent angiography to the unit while raising funds for a limb measurement Perometer. 
I have a registrar and microsurgical fellow who have ample opportunity to perform  microsurgery procedures and will be taken through rib-sparing approach to IMAs, DIEP/MS-TRAMs, SIEA and TUG flaps. I am committed to encouraging WBAs and engagement with the ISCP process. In this unit, there is a strong ethos of teaching via weekly journal club and Thursday teaching plus supervision in theatre. In the region repatriated Chelmsford into the East of England, increasing the number of registrars to 31. We have re-organised the unit teaching, regional audit and introduced a comprehensive cadaveric teaching programme at the Evelyn Centre. 
Beyond work I feel this is a great area to live with access to excellent cycling, running and shooting venues plus excellent restaurants and country pubs. Families are well served with excellent schools and villages to live while being within 40 mins of London.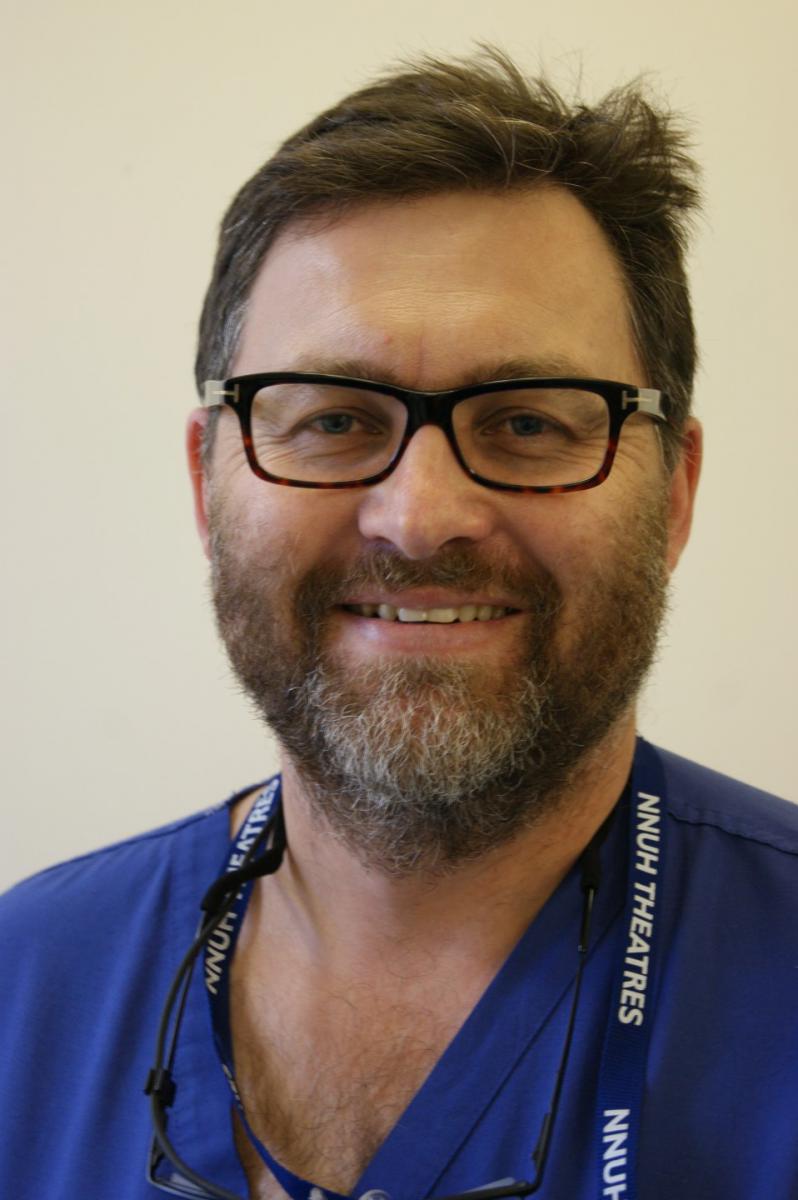 Richard was an undergraduate at St Thomas's Hospital, London. He trained as a Plastic and Reconstructive Surgeon throughout the UK and was appointed as a Consultant Plastic and Reconstructive Surgeon at Norfolk and Norwich University Hospital in 2005. His broad surgical training and reconstructive practice covers all areas of surgical anatomy. Combined with his passion for teaching in 2017 he was delighted to be able to take up the post as Clinical Senior Lecturer and Head of Anatomy at Norwich Medical School in the University of East Anglia , whilst continuing his clinical work at NNUH. Richard's clinical work covers reconstructive microsurgery, breast reconstruction, complex perineal reconstruction, skin cancer, sarcoma and trauma. He was a member of BAPRAS Council for 3 years and is BAPRAS workforce lead for Plastics Surgery in the UK.  He is once again Service Director of the Norfolk and Norwich Plastic Surgery Department and has previously been Chairman of the Surgical Division at NNUH.  He has over 40 publications in peer review journals and is a regular international speaker on microsurgery. Outside of medicine he can be found playing about in his garden with his grown up tonka toys (tractors, logsplitters, chainsaws etc) or looking for golf balls in the rough – as he is rarely see on the putting green itself!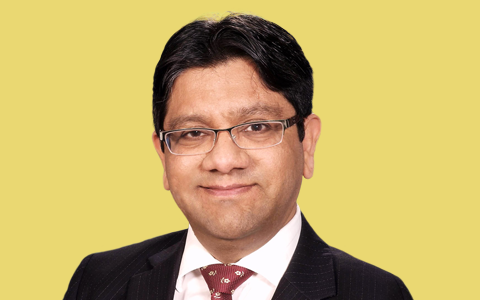 Mr. Javaid is a consultant plastic and reconstruction surgeon at the Lister Hospital in Stevenage
Mr Javaid graduated from medical school in 1988. In the intervening years, he has engaged in vast additional training for plastic in various hospitals in UK.While he was working on his training, Mr. Javaid had bestowed upon him both fellowship awards of the FRCS (Plast), or Royal College of Surgeons in Plastic Surgery, and the FRCS, or Fellowships of the Royal College of Physicians and Surgeons of Glassgow.
Mr. Javaid has laboured in a great number of teaching hospitals. These include all of the following: Norfolk and Norwich University Hospital, Addenbrooke's Hospital Cambridge, Royal London Hospital, and Birmingham University Hospital.He won National Oncoplastic Breast Reconstruction Fellowship. This was jointly organised by the British Association of Surgical Oncology and the British Association of Plastic Reconstructive and Aesthetic Surgeons.
Besides this, he also finished a cosmetic surgery fellowship that was both accredited and extremely competitive at the Wellington Hospital in London. While studying and working here, Mr. Javaid was privileged to work alongside and under a group of the country's best cosmetic surgeons in order to advance his facial cosmetic surgery training.
In this NHS practice at Lister Hospital in Stevenage, he offers highly qualified procedures in breast reconstruction, general plastic surgery, skin cancer surgery, and aesthetic breast surgery. He has been actively involved in teaching and training for plastic surgery trainees over the years as a senior consultant.  He is one of the educational supervisor for EOE deanery trainees posted at Lister Hospital Stevenage.
"Prof Marc Moncrieff is a British-trained plastic surgeon specialising in all aspects of skin cancer surgery and reconstruction, including the sentinel lymph node biopsy, Isolated Limb Infusion for melanoma and Mohs Surgery. He provides a specialist service for the diagnosis, removal and reconstruction of soft tissue tumours deep to the skin, both benign and malignant. Marc also has a major specialist interest in head and neck reconstruction and provides a specialist service in the surgical management of facial paralysis alongside Miss Fawzy. Marc was undertook two fellowships at the Sydney Melanoma Unit and the Sydney Head & Neck Cancer Institute. Both are internationally recognised fellowships and they  had a profound influence on his philosophy and practice in the UK.
Marc also has a healthy research portfolio both in clinical trials and basic science research. He has clinical oversight of the national melanoma database. Multiple trainees and undergraduates have successfully presented their clinical research at international peer-reviewed conferences under his supervision. Similarly, several undergraduates have gained distinctions in their Masters degree. The skin cancer service at the Norfolk & Norwich University Hospital has a strong evidence-based ethos.
In his spare time Marc can usually be found in the South Stand at Carrow Road or sailing on the beautiful Norfolk Broads."
Nick Sheppard was trained at Oxford University medical school before completing basic surgical training in London and Australia and specialist training in Plastic Surgery in the Eastern deanery. He undertook specialist training through an orthoplastic hand fellowship. His sub-specialty is hand surgery in which he manages acute and chronic soft-tissue disorders, peripheral nerve and tendon surgery along with wrist pathology including scaphoid non-union, osteoarthritis and post-traumatic degenerative conditions.
He also chairs the diagnostic sarcoma MDT at NNUH, overseeing the diagnostic pathway and performing surgery for resection and reconstruction of sarcoma cases, particularly in the upper limb.
Away from work he can be found with his family, playing music or in his workshop trying to stay on the right side of the machinery.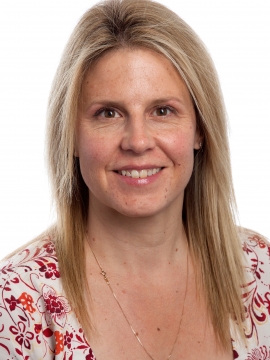 Cleft lip and palate is a small subspecialty; here at Addenbrooke's we are one of only 9 cleft services in the UK and cover a large area of East Anglia and the East Midlands. You will have only 3 months' attachment with us and there's a lot to learn! We cover all aspects of cleft care within our MDT, from the time of antenatal diagnosis to adulthood and beyond. In the paediatric plastic surgery clinic you will see a range of common conditions such as pilomatrixoma, sebaceous naevus of Jadassohn, accessory auricles, vascular malformations and polydactyly.
I am the AES for cleft and paediatric plastic surgery and will oversee your education on the firm. Like many of my generation, my training has seen me travel far and wide – from Bristol to Newcastle, Wales to Rotterdam, Great Ormond Street to Birmingham Children's Hospital and beyond; consequently, I have had the benefit of training under many plastic and cleft surgeons. Here at Addenbrooke's I have a particular interest in primary cleft surgery, the management of patients with Pierre Robin Sequence and in all aspects of paediatric plastic surgery. I lead cleft MDT clinics in Peterborough, Kettering and Northampton as well as in Addenbrooke's (and soon, the new Children's Hospital.)
Addenbrooke's Hospital, Cambridge University Hospitals NHS Foundation Trust
Consultant
Special Interests
Secretary
Miss Sarah L Benyon
Breast reconstruction and microsurgery, oculoplastics

Jo Sherwin 01223 257077

 

Mr Ahid A Abood

 

Trauma, Lower limb, microsurgery, bone infection, skin cancer

 

Justine

01223 349046

Mr Tariq Ahmad

 

Cleft lip & palate and Paediatric Plastic Surgery

 

Jayne Broad 01223 596272

Mr Keith D Anderson 

Trauma, Lower limb, microsurgery, bone infection, skin cancer

 

Justine

01223 349046

Mr Amer J Durrani

 

Head & neck reconstruction, microsurgery, melanoma, perineal reconstruction
Amanda

01223 256080

Mr Patrick H Gillespie

 

Hand Surgery, Trauma, skin cancer, perineal reconstruction

 

Theresa Feetenby

01223 274632

Mr Ian Grant

 

Hand Surgery, Trauma and paediatric plastic surgery

 

Theresa Feetenby

01223 274632

Mr Per N Hall

 

Paediatric plastic surgery, cleft lip & palate

 

Jayne Broad 01223 596272

Mr Michael S Irwin
Breast reconstruction and microsurgery

Jo Sherwin 01223 257077

Miss Tereze A Laing

 

Hand Surgery and Trauma

 

 

Theresa Feetenby

01223 274632

Prof Charles M Malata
Breast reconstruction and microsurgery

Karen Ward

01223 586672

Ms Fionnuala O'Leary
Skin oncology, Hand surgery

Justine

01223 349046

Mr Animesh J Patel

 

Head & neck reconstruction, microsurgery, melanoma, upper and lower limb trauma, perineal reconstruction

Karen Ward

01223 586672

Mr Richard D Price

 

Head & neck reconstruction, facial palsy

 

Amanda

01223 256080

Mr Amit Roshan
Skin oncology

Amanda

01223 256080

Miss Linda J Treharne

 

Paediatric plastic surgery, cleft lip & palate

 

Jayne Broad 01223 596272 Jayne.broad@addenbrookes.nhs.uk
 
Locum Consultants
Special Interests
Secretary
Ms Maria Bouman

General Plastic Surgery,  Hand surgery

 

Justine

01223 349046

 

 

 

 
Lister Hospital, Stevenage
Consultant

Special Interest

Secretary

Mr Nicholas James

Skin oncology; Head and neck reconstruction/oncology

01438285551

Mr Frederick Schreuder  

Hand Surgery

01438 284162 

Mr Stephanos Papanastasiou

Hand Surgery

01438 284890

 

Mr Muhammad Javaid

Reconstructive and cosmetic breast surgery; Post weight loss body contouring procedures; Skin lesions surgery

01438288058

 

Miss Maharukh Daruwalla, 

 

Skin Cancer, hypospadias, general plastic surgery

01438284111 

 

Mr Hyder Ridha

 

Microsurgery, breast reconstruction, skin oncology and aesthetic surgery

01438285551 

 

Mr Patrick Goon             

Hand surgery

01438 284162

 

Mr Foiz Ahmed

 

Breast reconstruction, trauma reconstruction, microsurgery, skin oncology, soft-tissue hand surgery, aesthetic surgery, and general plastic surgery

01438 284111

 
Norfolk and Norwich University Hospital
Consultant

Special Interest

Secretary (01603 286286)

Mr JJ Clibbon

Head and neck reconstruction, Paediatric plastic surgery

Pauline

x4492 

Ms M Fawzy

Head and neck reconstruction

Melanie

x4167

Mr RM Haywood

Breast reconstruction, perineal reconstruction

Carrie

x4550

Mr MJ Heaton

Head and neck reconstruction, Skin cancer

Sarah

x4543

Mr G Koehler

Breast reconstruction

Melanie

x4167

Ms D Masud

Breast reconstruction

Lorraine

x4105

Mr M Meyer            

Hand surgery

Tracey

x5812

 

Prof MDS Moncrieff

Skin cancer

Helen

x4127

Mr D Morritt

Hand surgery

Tracey

x5812

Mr SE Norton

 

Hand surgery, Paediatric plastic surgery

Pauline

x4492

Mr N Sheppard

Hand surgery

Lorraine

x4105

Mr A Snelling

Skin cancer

Sarah

x4543

Mr N Viswanathan

Head and neck reconstruction

Carrie

x4550
St Andrews Centre for Burns and Plastic Surgery, Broomfield Hospital, Chelmsford
| | | |
| --- | --- | --- |
| Consultant | Special Interest | Secretary (01245 362000) |
| Mr Miles Banwell | Breast reconstruction | Ext 6218 |
| Mr Mat Griffiths   | Breast reconstruction, lymphoedema | Ext 6229 |
| Ms Mary Morgan | Breast reconstruction | Ext 6717 |
| Mr Venkat Ramakrishnan | Breast reconstruction | Ext 6167/6177 |
| Mr Bhagwat Mathur | Breast reconstruction | Ext 6119 |
| Mr Fateh Ahmad | Head and neck reconstruction | Ext 6139 |
| Ms Kallirroi Tzafetta | Head and neck reconstruction | Ext 6119 |
| Mr Loshan Kangesu      | Cleft, Paediatric plastic surgery | Ext 6127/6120 |
| Mr Paul Morris | Cleft/Paediatrics, hypospadias | Ext 6118/6120 |
| Mr David Elliott | Hands | Ext 6124 |
| Mr Fortune Iwuagwu | Hands | Ext 6127/6281 |
| Ms Maria Sirotakova | Hands | Ext 6124 |
| Mr Adam Sierakowski | Hand Trauma | Ext 6281 |
| Mr Manu Sood | Hands | Ext 6125/6126 |
| Mr Mak Tare | Hands, Rhinoplasty, abdominal wall reconstruction | Ext 6139 |
| Ms Claire Zweifel | Congenital hands | Ext 6177 |
| Mr Nabil Mopuri | Hands | Ext 6123/6177 |
| Mr David Barnes | Burns, abdominal wall reconstruction | Ext 6717 |
| Prof Peter Dziewulski | Burns, melanoma | Ext 6190 |
| Mr Naguib El-Mutardi | Burns, melanoma, skin cancer | Ext 5257 |
| Mr Niall Martin | Burns |   |
| Ms Alison Shaw | Burns, Clinical governance |   |