Bedford Hospital
Bedford Hospital is a relatively small but very friendly DGH. It is an ideal place to learn the craft of surgery. Out trainees always find the senior staff very supportive and approachable. As there is less competition for surgical cases than in the larger hospitals, trainees have ample opportunity to get to theatre. Filling a log book is  not usually a problem! There is also plenty of opportunity to attend OPD, where appropriate supervision is given. Trainees are actively encouraged to attend all regional teaching, and there is also good quality local training.
Our surveys show that in recent years the core trainees have been highly satisfied with their time at Bedford Hospital and would recommend it. And we enjoy having them!
Small to mid-size DGH
Serves a population of 270 000
Surgical Specialties:
Regional centre for Vascular Surgery (Bedford, Milton Keynes, Luton)
General Surgery: UGI, Colo-rectal, Breast
Urology
Orthopaedics (no spinal service)
Plastic surgery
ENT
Core Surgical Training:
We have four General Surgical Core Trainees (CT 1 and CT 2). Each spends six months in vascular, colo-rectal, UGI/Breast and urology.
On call is done on the Junior clinical fellow rota. This is shared between general surgery, orthopaedics and urology, and all 3 specialties are covered after hours.
Senior cover is provided by ST3 or above.
In hours work is done in the specific specialty.
Travel:
The hospital is a 10 minute walk from Bedford train station. There are fast train services in to London.
By car it is midway between the M1 jn 13 and the A1. It lies on the A6.
Direct trains to Luton airport and Gatwick.
What our trainees say about us:
"As a core surgical trainee at Bedford, I feel that I have developed a solid foundation of essential skills in the emergency and elective setting. There is good access to theatres with training opportunities from consultants and registrars. I have felt very supported by senior colleagues during my placements, and I am encouraged to attend theatres and clinics at every opportunity."
"Lots of opportunities to attend theatre with keen trainers"
"Friendly hospital, helpful nursing staff, induction was well organised.HR also very helpful"
Mr Phillip Edge
Orthopaedic Surgeon, Bedford Hospital
James Paget University Hospital
James Paget University Hospital NHS Trust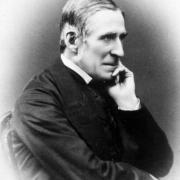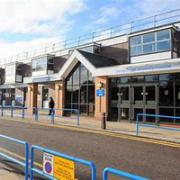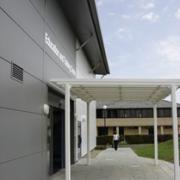 Top reasons to train with us at the James Paget University Hospital:
We are a hospital that looks after our core trainees with a time-table designed to fit in their training needs.
Has a large and varied work load of basic surgery and hernia work load required for basic junior surgical trainees, including laparoscopic surgery
Has a state of the art Day Case Centre – where surgical activities are not affected during winter pressures
Emergency work load while on-call is busy with good operative exposure to all trainees
Receives 1/3rd of Norwich Medical School students from the University of East Anglia (UEA) with great opportunity to be involved in designing and conducting teaching sessions
In addition we are surrounded by beautiful beaches and the Norfolk Broads is on our door step; traffic is fairly calm.
Background
The James Paget University Hospital is a District General Hospital serving a population of 230,000. The Hospital is named after Sir James Paget who was born and grew up in Great Yarmouth.  All Staff are friendly and senior medical staff is very supportive. The core surgical training programme offers training in General Surgery – including sub specialities, orthopaedics and otolaryngology. Despite challenges with rota patterns and the new contract, the rota has been redesigned and SMART criteria for core trainees are well met. 
The Hospital has been the originator of 2 award winning e learning programmes (Mastership in Oncoplastic Breast, Colorectal and Regional Anaesthesia) and Health Education England Emergency Surgery ST3 pilot. The consultants hold laparoscopic training courses on site and an anatomy course at UEA. Most consultants are MRCS examiners and interview at the National Selection Process for Higher Surgical Trainees.
Hospital size
The Hospital has 500 beds.
Surgical Specialties
Orthopaedics, one core trainee,
ENT, one core trainee
General Surgery (Upper GI, Colorectal and Breast each one core trainee)
Rotations
Core trainee 1 – 2 posts, CT2 - 3 posts
Travel information
There is a regular bus and train service to and from Norwich. The Hospital lies just next to A12 and approached via the A47 & A12.
Teaching
There is weekly Wednesday a.m, teaching for the General Surgery department running across several themes including journal club, interesting case review, current best practice and research & audit.  Also, 2 weekly lunchtime core surgical training teaching on Wednesdays. Core trainees have the opportunity to attend all training days held at the Deanery. Grand rounds are held weekly on Thursday lunch times. There is a monthly educational half day for surgical department. 
Research and innovation
The colorectal and general surgery department has been recruiting patients in many national cancer and non-cancer trials. The trainees have opportunities to conduct various audits, research and quality improvement projects.
Typical timetables
General Surgery core trainees have a dedicated time-table to ensure that they have 2 clinics and 4 operating sessions each week. To maximize training opportunities during day time hours the on-call has been designed to ensure core trainee training needs are protected including maximizing training during day times.
Training facilities
A dedicated purpose built Education and Training Centre with seminar rooms, clinical skills training room, wet lab room, simulation suite and a Laparoscopic simulation room
A Separate library with 15 study spaces, access to a wide variety of books and online journals and point of care resources including, BMJ best Practice and Up-To-Date.
24 hour library access
Junior Doctors Mess
The Doctor's Mess is located in the centre of the hospital and the Mess Committee organizes a variety of social activities.
Meet the Surgical Tutor
Kamal Aryal

I was appointed as a Consultant Colorectal and General Surgeon following completion of my training in North West of England and post CCT fellowship in Lap colorectal Surgery in Dundee in 2011. I have been Educational Supervisor since my appointment and Surgical Tutor since 2014. I have interest in medical education and to this effect I am towards completion of Masters in Medical Education with dissertation on 'Work Based assessments in higher general surgical training programme – trainer and trainee views and way for improvement.' I am MRCS Examiner, member of faculty of surgical trainers, panel member for core and higher surgical training national selection interviews. I am lead for MCh Coloproctology University of East Anglia Course.
I have conducted 3 laparoscopic courses and one NOTSS courses at James Paget hospital for trainees from the East of England.  I have helped trainees to design and conduct several courses for medical students and trainees including 'surgical skills for future surgeons' at the James Paget.
Outside of work I am a keen hill walker. I spend much of my time in charity work relating to health education to general population and training and teaching in laparoscopic surgery and non-technical skills in the third world.  
Norfolk and Norwich University Hospital
Norfolk and Norwich University Hospital
          
Top reasons to train with us:
We are invested hugely in training . We organise and run the regional teaching program and run regular faculty development meetings
Engaged trainers practising latest surgical techniques with state of the art equipment. We are an IST (Improving Surgical Training) pilot site.
Large volumes of elective and emergency surgery
Simulation room on site with further simulation facilities at University of East Anglia (UEA)
Research active trust with close links to UEA
Norwich is a fine city and offers the perfect balance of historic city life with delightful independent shops, coffee shops and restaurants and a vibrant arts scene.  The surrounding Norfolk countryside is stunning with broads and beaches. A great place to bring up a family too.
Background
The original Norfolk and Norwich Hospital was founded in the 1700s and later became the University Hospital (NNUH), a teaching hospital for Nurses, Doctors, Midwives, Operating Department Practitioners and Therapists linked with the University of East Anglia. Today the NNUH is one of the largest teaching hospitals in the country. The hospital moved to its current purpose built location in 2001, a state of the art building with over 1,200 beds. The NNUH provides care to the surrounding population of approximately 825,000 with approximately 90,000 inpatients and 700,000 outpatients being treated each year. Recent expansions have included the Bob Champion Research and Education Centre, housing the postgraduate centre (NANIME), medical school facilities and some health science related University of East Anglia laboratories. This joint capability emphasizes the trusts focus on education and research. The Quadram Centre opened in 2019 and is Europes largest endoscopy centre housing clinical services alongside state of the art research facilities for food and gut health.
There are a wide range of busy surgical specialties on site including; General Surgery, Vascular Surgery, Urology, Plastic Surgery, ENT, Thoracic Surgery, Orthopaedics and Paediatric Surgery.
There are currently 14 Core Surgical Trainees at the NNUH in all of the aforementioned specialties including the High Dependency Unit.
Teaching
As well as a comprehensive induction programme, core surgical trainees at Norfolk and Norwich benefit from regular departmental teaching opportunities. There is flexibility between departments to allow trainees to attend teaching outside their working department according to their career intentions and learning needs. The regional core surgical training programme is based in Norwich with its simulation suite opening in 2018.
Research and innovation
Many of the surgical departments at NNUH have an international reputation for research or innovation with many collaborations between basic sciences at UEA and NNUH and large numbers of multicenter trials occurring at the trust. The orthopaedic unit participates in many large scale trials as well as being involved in sift tissue biology and microbiology research. The general surgery and urology teams are amongst the pioneers of robot assisted surgery.
Typical timetables
All surgical departments at NNUH design their rotas to ensure that trainees have adequate time for education, in clinics, theatres and multidisciplinary meetings. We were selected to be one of the general surgery Improving Surgical Training pilot sites and look forward to welcoming IST trauma and orthopaedics trainees form 2020.
Training facilities
24 hour library access
Simulation room onsite – open access in office hours
Simulation suite at Centrum UEA
Video links from operating theatres to lecture theatre
Meet the surgical tutors
Claire Edwards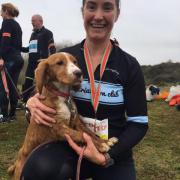 I was appointed as an orthopaedic consultant with a special interest in hand surgery in 2010. I have been an assigned educational supervisor since I started and was appointed to be the College Tutor and Director of Medical Education for Core Surgery in the region in 2018.
 I trained in the East Midlands and completed a PhD part way through training. I am still very research active and sit on a number of committees including the T+O ST3 selection design group, the BSSH hand trauma committee and the RCSEd research and awards committee. I chair the RCSEd T+O Surgical Specialty Board and am a member of the Faculty of Surgical Trainers.
Despite being a northerner I love living in Norfolk – the combination of outdoor lifestyle and cultural activities suit me well. Outside of work I am a keen triathlete and have an amazing family with 2 young children and an expanding population of pets.
Watford Hospital Guide
Watford General Hospital is a 521-bed acute District General Hospital situated on Vicarage Road, Watford, Hertfordshire. Watford General Hospital is a 521-bed acute District General Hospital situated on Vicarage Road, Watford, Hertfordshire and is split between 3 sites: Watford, St Albans and Hemel Hempstead.
St Albans City Hospital is the Trust's elective care centre. It provides a wide range of elective care (both inpatient low risk surgery and day-case) and a wide range of outpatient and diagnostic services with in excess of 70,000 outpatient appointments. It has 40 beds and 6 theatres.
The surgical department boasts 14 General Surgery Consultants, 16 Orthopaedic consultants and 4 Urology consultants. There is a weekly bleep-free (and catered) surgical programme for juniors on Thursdays.
A state-of-the-art simulation suite costing £300,000 has just been opened at Watford general Hospital. The suite replicates an acute care environment and provides realistic training by enabling staff to take part in simulated scenarios, and includes a fully functional "Sim Man" with which all junior doctors complete mandatory simulation training.
West Suffolk Hospital
The West Suffolk Hospital is situated in the beautiful market town of Bury St Edmunds.  It is a town of rich and fascinating heritage with stunning medieval architecture, elegant Georgian squares and a world famous Cathedral and Abbey Gardens.  With prestigious shopping, thriving arts and entertainment scene and a huge variety of fabulous restaurants and bars it provides for every taste and requirement to enable you to recharge and relax when not at work.
The hospital is approximately 1 hour 45 minute drive from central London, with rail links to both Kings Cross and Liverpool Street with journey times of just over 2 hours.  The cycle route from the station takes approximately 15 minutes and there is safe cycle parking and plenty of staff car parking on site.   Accommodation can be arranged on site if desired.
The hospital is a 430 bed DGH, with a catchment area of 600 square miles and serves a population of 280,000.  It has consistently been named as one of the country's top hospitals for providing safe, effective and high quality care and received the best CQC report of all hospitals in the region after the last inspection in 2016.  We are an associate teaching hospital of the University of Cambridge.
Within the Surgery department we currently offer Core Training posts in General Surgery and Urology, but can be flexible and offer alternate posts in Trauma & Orthopaedics or ENT if desired.  At present our CTs spend 6 months in both Urology and General Surgery, and are supported by enthusiastic Assigned Educational Supervisors and College Tutor to make sure that all training needs are being met, and careers guidance is being given.  Our recent CT trainees far exceeded their operative number and WBA requirements.  There is an active teaching programme within the Surgery department and also from the Post Graduate Medical Education Centre which also houses a state of the art simulation centre.
We look forward to welcoming you to our busy, friendly hospital.
Miss Lora Young
Orthopaedic Surgeon, West Suffolk Hospital
West Suffolk Hospital Recommendation:
Hi there, my name is Abi Kanthabalan. I was a Core Surgical Trainee at West Suffolk Hospital for my CT2 year. I did 6 months of General Surgery and 6 months of Urology. West Suffolk is a fantastic hospital and I have learnt so much here. As part of this rotation I was on-call Registrar in both specialties and this is where I feel improved my clinical skills the most. I would review emergency patients where I had to make decisions on which patients required emergency theatre, the appropriate scan according to clinical need, prioritizing patients for clinical review, leading and teaching junior doctors and medical students on surgical and urological emergencies and learning key laparoscopic and endoscopic skills. During my normal hours, I attended both main theatre and Day Surgery Unit where I was often first assistant or primary surgeon working with registrar or consultant. In General Surgery, I had exposure to inguinal and para-umbilical hernias, laparoscopic appendicectomy and cholecystectomy, exploratory laparotomy, large and small bowel resection, stoma formation, de-roofing of liver cysts and Nissen's fundoplication. During my time in Urology I was exposed to ureteric stent insertion, percutaneous nephrolithotomy, bladder cancer resection, prostate resection and biopsy, testicular torsion, vasectomy, penile prosthesis implantation and Nesbit's procedure. Consultants at West Suffolk are approachable and I was always able to ask for both clinical and academic advice. I was able to complete my surgical e-portfolio with more than required numbers of CBDs, DOPs and CEXs. As a result of my time in West Suffolk Hospital I feel I have become more competent as a surgical trainee and feel ready to take on responsibility of becoming a registrar.
Abi Kanthabalan
Core Surgical Trainee
West Suffolk Hospital
August 2016 – 2017
Colchester Hospital University NHS Foundation Trust
Colchester Hospital
Colchester Hospital is a District General Hospital Serving a population of 370 000. It has recently merged with Ipswich Hospital to form East Sussex & North East Essex Foundation Trust. However, trainees at an SHO level are not currently expected to cross cover between sites.
Colchester is an extremely friendly place to work, there are plenty of training opportunities and good senior support. The current core surgical trainees have found it easy to get their logbook numbers and to get sufficient numbers of workplace based assessments for ISCP. There is also senior support in developing projects for publication and presentation at conferences.
There are opportunities to be involved in teaching at medical student and foundation doctor level. There are also surgical skills courses run at the hospital where you can be part of the faculty.
Surgical Specialties:
ENT – 1 core trainee
Breast Surgery – 1 core trainee
Trauma and Orthopaedics – 1 core trainee
Urology – 1 core trainee
Vascular Surgery – 1 core trainee
Colorectal – 1 core trainee
Upper GI
Core Surgical Trainees:
There are 5 CT1 doctors and 1 CT2 doctor based at Colchester. On call patterns vary by specialty. At night, the SHOs cross cover specialties – one covering ENT and T&O; one covering general surgery, urology and vascular surgery. All specialties have senior cover by ST3 or above (aside from general surgery, they are NROC out of hours).
Teaching:
Fortnightly local teaching is organised on topics surrounding MRCS and delivered by consultants in the trust.
Travel:
The hospital is a 10-15-minute walk from Colchester Train Station and is on multiple bus routes.
Some trainees choose to live locally. Others commute from further afield with frequent, regular trains running from London Liverpool St to Colchester (50 minutes). Staff discount can give reduced fares for the train and bus.
There is staff parking at the hospital.
There is free rest accommodation available following night shifts if you are unable to travel home – this can be booked through switchboard.
Cambridge University Hospitals NHS Foundation Trust
Cambridge University Hospitals NHS Foundation Trust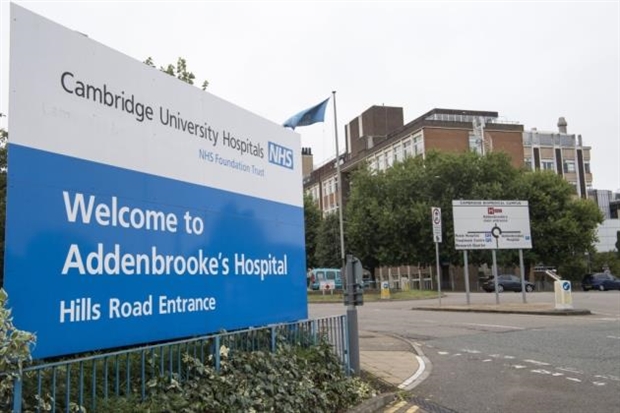 Hospital Guide for Core Surgical Training
5 Top reasons to train at Addenbrookes Hospital:
University teaching hospital with a worldwide reputation.
Dedicated local educational faculty for Core Surgical Training, welcoming trainee representation at regular faculty meetings
The East of England's Major Trauma Centre
Dedicated Simulation Suite and state of the art Evelyn Cambridge Surgical Training Centre, providing unrivaled environment to learn and perfect skills and techniques on cadaveric material
Less than 40 minutes from London and home of the famous University and punting on the river Cam. Cambridge is a compact cosmopolitan city with outstanding architecture old and new.
BACKGROUND
Cambridge University Hospitals NHS Foundation Trust (CUH) is a thriving, modern NHS hospital based in Cambridge, England.
The hospital fulfills a number of important functions. It is the local hospital for people living in the Cambridge area, it is a specialist centre for a regional, national and international population.  It is the teaching hospital for the University of Cambridge, and it is a world-class centre for medical research.
CUH's commitment as part of the wider health community is to re-examine, re-evaluate and explore new ways of working: with our partners in health services, social care, and the city; with each other as colleagues; and with patients and the public. The agenda for modernisation drives this commitment; modernisation is not perceived as a separate issue, but rather as something that informs the whole structure, thinking and culture of the Trust.
Our commitment to our patients and our community is as an open, accountable and responsive organisation that fosters patient and public involvement, which we consider is crucial to the development of a modern hospital fit for the 21st century.
We pride ourselves on the teamwork, energy and commitment of our excellent staff – they are our most important assets. Recognising this, we have taken a positive approach to supporting them in their work through schemes to help work-life balance, improvements in the working environment and initiatives to make it easier for staff to explore new career opportunities and to develop professionally and personally.
CUH provides:
accessible high-quality healthcare for local people
specialist services for people in the East of England and beyond
support for education and training in all healthcare staff, and a workplace where all staff have access to continuing learning and personal development
support for research and development generating new knowledge, leading to improvements in population health and in healthcare delivery
a contribution to economic growth, sustainable communities and a good quality of life for those we serve
Addenbrooke's Hospital, part of Cambridge University Hospitals NHS Foundation Trust (CUH) provides emergency, surgical and medical services, and is a centre of excellence for specialist services for liver transplantation, neurosciences, renal services, bone and marrow transplantation, cleft lip and palate reconstruction, treatment of rare cancers, medical genetics and paediatrics. CUH also includes The Rosie Hospital, which provides a full range of women's and maternity services.
Last year 62,171 men, women and children were treated as inpatients, 112,861 people attended accident and emergency, and there were 730,973 visits to outpatient clinics (2016 figures). CUH medical staff hold clinics in 14 different regional hospitals so that patients do not have to travel to Cambridge. Nearly 100 of our Consultants hold some form of joint appointment with a dozen neighboring hospitals.
CUH has:
Around 7500 staff
An income of around £700 million per annum
Around 1,000 beds
Five intensive care units
37 Operating theatres
TEACHING
CUH is a teaching hospital for medical undergraduates and postgraduates, nurses and students in other clinical professions and has a variety of initiatives to encourage life-long learning'.  Many training schemes are in place in our National Vocational Qualification Centre, Postgraduate Medical Education Centre and Learning Centre.
As well as a dedicated Assigned Educational Supervisor, a dedicated Local Educational Faculty supports core surgical trainees.  This faculty meet regularly throughout the year to recognise and learn from those excellent training opportunities, as well as addressing issues affecting the high-quality training we aspire to provide.
RESEARCH & INNOVATION
CUH is also working in partnership with the University and their research partners (the MRC and CRUK) to make The Cambridge Biomedical Campus an internationally leading centre for biomedical and translational research.
The hospital already shares its site with a range of other organisations including the University Clinical School, the National Blood Authority, and laboratories funded by the Medical Research Council (MRC), the Wellcome Trust and Glaxo SmithKline, University of Cambridge Hutchison/Cancer Research UK (CRUK) Cancer Centre. The most recent addition is state-of-the-art Papworth Hospital that relocated in 2019. Building is currently underway on a new global R&D Centre and Corporate HQ for AstraZeneca.
EDUCATIONAL FACILITIES
Complimenting the plentiful clinical training opportunities that CUH presents for core trainees, the Cambridge Postgraduate Medical Centre and Cambridge University Health Partners (CUHP) provide unrivaled educational opportunities;
The Postgraduate Medical Centre
The Postgraduate Medical Centre provides the infrastructure and support to facilitate the education, training and continuing development of all healthcare professionals.
The Cambridge University Hospitals Simulation Centre

The Simulation Centre is a development that allows multi-professional and inter-disciplinary learning on machines that simulate a wide variety of very realistic medical scenarios.
Our aim is to improve patient safety through teaching and training, with research methods being developed to provide us with tools to reduce clinical error.
The Evelyn Cambridge Surgical Training Centre

The Evelyn Cambridge Surgical Training Centre is a state of the art facility providing advanced education to the medical profession and other clinicians across the world.
The Centre provides the best possible environment for surgeons to learn and perfect their techniques on cadaveric material, while also offering world-class training in minimally invasive, microsurgical, and open surgery.
E-Learning
The PGMC together with CUHP has developed an e-learning resource for all staff to provide accessible continuing professional development training. In due course, we aspire to provide a comprehensive set of programmes that will contribute to a broader range of clinical, quality and safety, and regulatory priorities.
The University of Cambridge Clinical School
For those core trainees with a passion for education and developing their own teaching skills, as the main site for the University of Cambridge Clinical School CUH presents excellent opportunities to teach undergraduates in both ward based and seminar teachings.
Lister Hospital, East and North Hertfordshire NHS Trust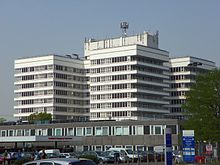 Top reasons to train at Lister Hospital, ENHT:
Excellent track record of CST obtaining HST posts in desired regions.
Broad range of surgical specialties enabling CSTs greater flexibility in changing their rotations (with TPD permission) to suit the changing interests of the CST !
Large volume of surgery – plenty of opportunity to fill your log book, and to gain exposure in surgical areas unfamiliar to the CST.
Friendly atmosphere with approachable consultants.
Currently training both CSTs and ISTs.
Background
The Lister Hospital (part of the East and North Herts NHS Trust) is a large DGH (730 beds), located just off the A1, in Stevenage. It serves a population of around 600,000. In 2015, all inpatient activity was moved across from Welwyn Garden City to the Lister Hospital, and a new QEII hospital was built. By Train, Stevenage is 20 mins from Kings Cross and 40 mins from Cambridge.
The Lister Hospital has a 24/7 primary percutaneous coronary intervention service and a hyper-acute stroke service. The hospital has around 20 operating theatres and has 3 ITUs that can accommodate >20 patients (16 level 3 and 6 level 2). The site is a level 2 trauma centre. The Interventional Radiology Service is currently undergoing expansion with the intention of providing a 7 day service. The Trust has a good training success rate with 50-70% of CTs going straight into a HST post after CT2 in recent years.
The LH has 14 CSTs.
In 2019, 3 of the CT posts have been changed to IST posts (General surgery x 2 , Urology x1)
Specialties:
ENT
6 dynamic consultants all with their own special interests. CTs spend more time in theatre than GPVTS in order to gain their surgical proficiencies. On calls cover ENT patients only. An ear simulator is available at all times for training.
Plastic Surgery
Covers a sub-regional catchment population, comprising a large area of Hertfordshire and Bedfordshire (approx. 800,000). The busy department has a workload that is approximately 70% elective surgery.
There are 8 consultants and 1 SAS doctor. The core strengths of the Department include: skin cancer services (hosting the region's Specialist Skin Cancer Multi-disciplinary Team), breast reconstruction (immediate and delayed breast reconstruction as well as aesthetic breast surgery), hand surgery (elective and emergency) and paediatric plastic surgery. Approximately 3 all day plastic surgery theatre lists run each weekday.
General Surgery
9 consultants. Undertakes around 250 cholecystectomies and >150 major colonic cancer resections (open + lap) per year.
Breast Surgery – 3 consultants. Around 500 breast procedures performed per year and offers immediate reconstruction where applicable.
Vascular Surgery
4 consultants. Around 40 carotid procedures, 40 AAA (open and EVAR), 40 leg bypasses and 200 AV fistula procedures currently performed per year. This department has recently been granted permission to expand to become the Vascular Hub for Hertfordshire and West Essex. With this expansion, the vascular workload is expected to double, along with the consultant numbers. Design for a hybrid theatre began in 2018.
Trauma & Orthopaedics
16 consultants. Dynamic and busy trauma and elective unit. >600 joint replacements including shoulder and ankle, 500 NOFs, >100 revisions.  Suitable for a keen trainee who wants to gain further experience especially in trauma. Approximately 4 all day orthopaedic lists run each weekday.
Urology
8 consultants. Busy mix of general urology and specialist Urology Robotic cancer (for over a decade) offering partial nephrectomy, prostatectomy and cystectomy. Also offers laparoscopic nephrectomy, valuable paediatric Urology exposure, complex stone management and reconstructive procedures for incontinence. It is the main centre for urological cancers in Hertfordshire.
Research and innovation
There are close links with the School of Life and Medical Sciences, University of Hertfordshire. Renal Medicine (and thus vascular surgery) and Urology in particular have good recent records. Audits and research projects are strongly encouraged. Numerous opportunities to present work is available.
Timetables
Departments have on-call frequencies that vary between 1 in 7 and 1 in 10. CSTs are on site when on call. Timetables give a preference to CSTs to attend the most suitable training opportunities.
Training facilities
24hrs library access
Simulation training available in Lister Education Centre
Surgical skills training room (in main theatre block) is accessible 24hrs a day.
'Animal tissue' workshops are run in the Lister Education Centre.
Monday, 24 December, 2018
Show Between Dates:
Monday, 24 December, 2018