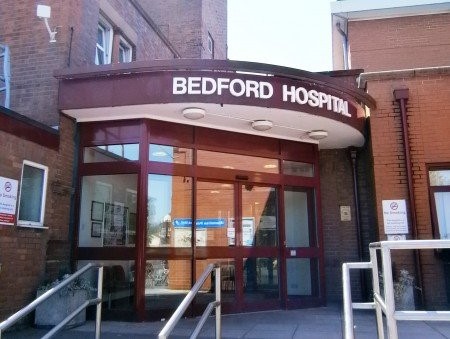 Hospital Profile
Bedford Hospital is a 400-bed district general hospital that serves a population residing in North and Mid Bedfordshire. The general surgical department is a long-standing training unit within the East of England deanery with many previous trainees having trained there. The hospital hosts a busy surgical department including a well-established vascular service.
Subspecialty training opportunities
UGI - Benign unit (3 consultants). Perform lap cholecystectomies and occasional  anti-reflux procedures
Colorectal - Colorectal cancer service (4 consultants). Cancer and benign procedures.
Breast - Cancer and benign service (2 consultants) including thyroid/parathyroid procedures
Vascular - Established vascular unit that performs arterial and venous procedures
Established Surgical Trainers
Ms Katharine Bevan, Mr Khalid Canna, Mr Dipankar Chattopadhyay, Mr Yuksel Gercek, Mr Pierino Lucarelli, Ms Masoom Muttalib, Mr Kanapathippillai Rajaratnam, Mr James Wilde
SpR Rota information
4 NTN registrars and 7 non-NTN registrars
On call commitments include 12 hour shifts (day and night).
Rota manager/study leave contact
Henrietta Okonji                    Telephone:     Available through switchboard                      Email:     Henrietta.okonji@bedfordhospital.nhs.uk
Travel/geographical information
Address:     Kempston Road, Bedford, Bedfordshire, MK42 9DJ
Switchboard:     01234 355122
On site parking available for staff and Park & Ride Scheme
The nearest train station is Bedford station (10-15 minute walk)
Hospital is accessible via M1