Rotation and Units
In the East of England there are two rotations and a total of six Specialist Registrar Posts. There are opportunities for research and sub-speciality training. A period of work abroad is encouraged. There is the prospect of an increased number in specialists' registrar posts and consultants in the future within the region. 
Present training rotations are in the East Anglian Rotation (Addenbrooke's Hospital in Cambridge, Luton & Dunstable Hospital, Norfolk & Norwich Hospital and Peterborough Hospital) with yearly rotations between them.  The West Anglian Rotation (Northampton General Hospital and Luton & Dunstable Hospital) with the specialists registrars rotating every 18 months between the two.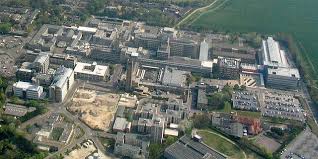 Cambridge University Hospitals NHS Foundation Trust (CUH NHSFT) is one of the largest and best known hospitals in the UK. The foundation of our care is the simple idea: treat others as you would be treated yourself.  The Trust comprises Addenbrooke's Hospital and the Rosie Hospital, offering general and specialist and women's, maternity and neonatal care respectively.
Addenbrooke's acts as the regional Major Trauma Centre for the East of England, being the only hospital in the region to provide neurosurgery and interventional radiology.  A key factor in providing the expert care for major trauma is ensuring the availability of these specialties in one dedicated location, something providing regular, unique training opportunities for Maxillofacial trainees in the region.
As an internationally known university teaching hospital, it is a natural centre for specialist services dealing with rare or complex conditions needing the most modern facilities, up-to-date treatment and the best doctors.
Many of the hospital's specialists are leaders in their fields. This means that care is of the highest standard and that local patients benefit from having this concentration of medical expertise on their doorstep.
As well as delivering care through Addenbrooke's and the Rosie, CUH is also:
a university teaching hospital with a worldwide reputation
a government-designated biomedical research centre
one of only five academic health science centres in the UK
partner in the development of the Cambridge Biomedical Campus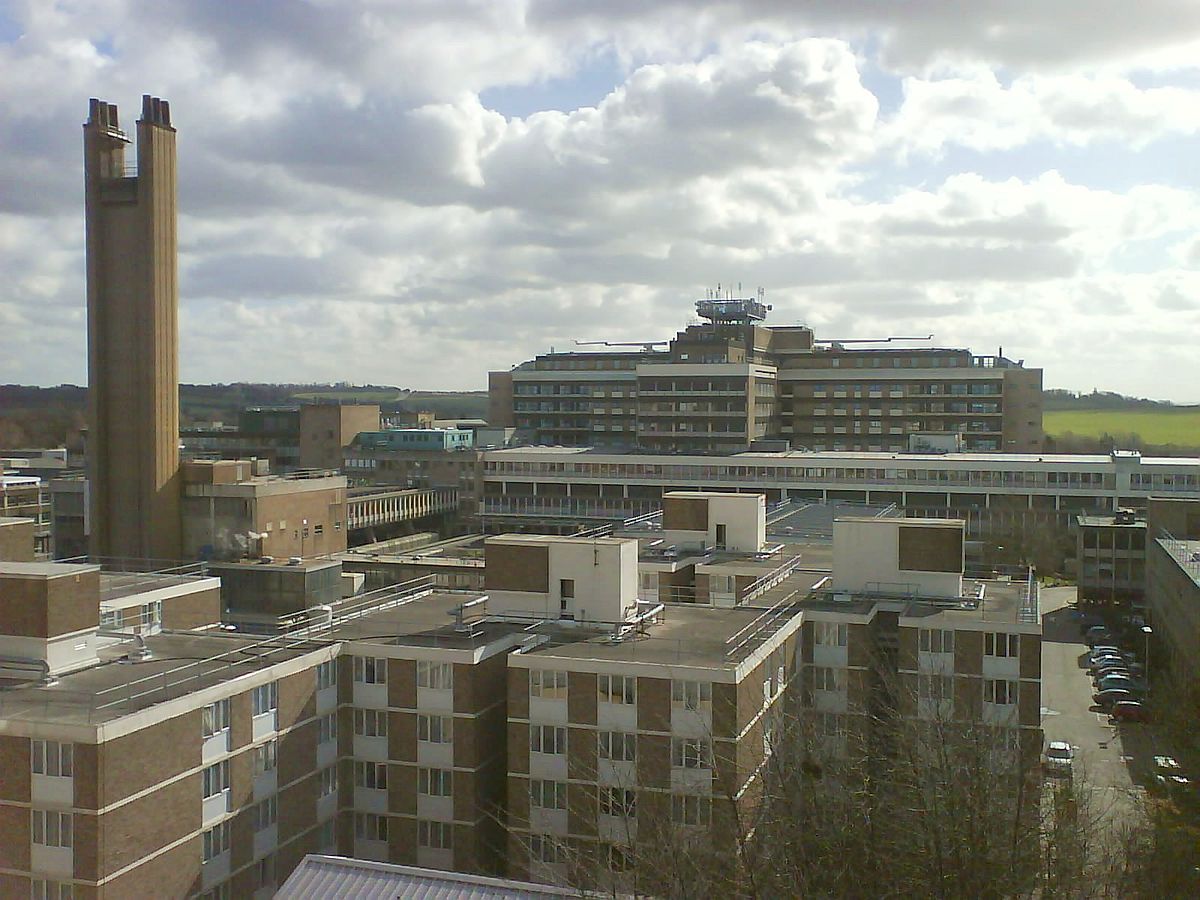 The Maxillofacial Team at CUH NHSFT
Welcome to the Department of Oral and Maxillofacial Surgery in Cambridge! We pride ourselves on delivering the highest quality training possible in a friendly environment.  We offer volumes of surgical and clinical opportunities, taking advantage of close multidisciplinary team working in the fields of head and neck oncology, cleft, orthognathics and craniofacial trauma.
Mr M Cameron 
Head & neck oncology, orofacial reconstruction, cutaneous malignancy, tracheotomy in surgery, facial trauma
Mr Christopher Fowell
Facial deformity surgery, craniomaxillofacial trauma, paediatric maxillofacial surgery, dentoalveolar surgery and skin cancer of the head and neck.
Miss K Moar
Specialist interest in cleft
Mr V Santhanam
Facial deformity surgery, head & neck skin cancers, craniofacial trauma & reconstruction, salivary gland diseases and facial plastic surgery
Mr M Thompson 
Head & neck oncology, oral cancer with reconstruction
Our Maxillofacial team also includes 2 x Specialist Trainee positions, 1 x Associate Specialist, 5 x Dental Core Trainees and 5 x Clinical Fellows.
The Unit and trainees enjoy the benefits of 3 x Orthodontic consultants, 3 x Orthodontic Senior Trainee posts, 1 Restorative Consultant and 2 x Paediatric Dentistry consultants.  The opportunities for extended educational, clinical and academic development are plentiful!
Travel Information:
Cambridge is 60 miles north of London and is easily accessible by road from major ports and airports. The CUH campus is on the southern fringe of Cambridge, about six kilometres from the city centre. The hospital is easily accessible by public transport. The hospital has its own bus station and numerous buses, including the guided bus, connect the site with the rest of Cambridge and the surrounding area. The railway station is an easy walk or short bus ride away. Cambridge is famous as a cycling town. There is easy access to the campus by bicycle and many cycle racks at entrances and other points. There is also car parking available on site.
By car: The campus is located just off J11 of the M11. Major trunk roads to the area are the M11, A11, A10 and A14. The A14 also links to the A1 providing excellent access to the Midlands and north of England.
By train or bus: Regular trains from London and other towns and cities (Cambridge is readily accessible from both Kings Cross and Liverpool Street, with direct journey times of only 50 minutes!)
Introduction to the Department
The Oral & Maxillofacial Department offers a comprehensive range of Oral & Maxillofacial Surgery, Oral Surgery, Orthodontic and Restorative Dentistry services. Luton is the Hub of the Beds, Herts & Bucks OMFS Network which comprises 5 hospitals:
Luton & Dunstable
Bedford
Milton Keynes
Lister (Stevenage)
Queen Elizabeth II (Welwyn Garden City)

The department has eight consultant Oral & Maxillofacial Surgeons, 1 consultant Oral Surgeon, 2 consultant Orthodontists and 2 Restorative Consultants working within a network covering Bedfordshire, Hertfordshire and part of Buckinghamshire as well as 2 Specialty Trainees in OMFS, 1 in Oral Surgery and 1 in Orthodontics. There are 12 Dental Core Trainees (DCT1 & 2). There are other middle grade surgeons at the other hospitals which make up the middle grade on call rota. The L&D is the centre for OMFS covering in-patients and emergencies for Bedford Hospital, Milton Keynes Hospital, the Lister in Stevenage and the QEII Hospital in Welwyn. All eight surgeons have sub-speciality interests and expertise, as well as managing general oral & maxillofacial conditions. All surgeons work at the L&D and at least one other major hospital. Out-patient clinics and day-case operations are performed at the L&D as well as all the other hospitals in the network. All OMFS surgeons and oral surgeons treat dentoalveolar conditions and perform surgical extractions as well as treating oral medicine conditions.
The specialty trainee timetable is fixed but there is opportunity to modify sessions to suit the trainee's needs as there is a great deal of additional activity and training opportunity available (see under sub-specialties). Luton & Dunstable Hospital offers excellent surgical exposure being the 4th busiest maxillofacial trauma unit in England. There is a 2.5 session in-patient operating list 4 days a week
Subspecialty areas available in Luton & Dunstable:
Head & Neck / Reconstruction: This is a busy unit with approximately 50 major cases per annum and 30+ microvascular reconstructions performed plus additional pedicled flap reconstruction. A mix of different reconstructive options are used including perforator flaps and virtual surgical planning of cases. Maxillofacial Surgeons perform all their own reconstructions in this unit and trainees are strongly encouraged to raise flaps and assist with the microvascular reconstruction initially before performing anastomoses once accomplished at assisting. Trainees of all years will be expected to participate in neck dissections and raising of flaps (this is not reserved for senior trainees only).
Orthognathic: Approximately 100 deformity cases per year with a mix of maxillary and mandibular cases and a small volume of segmental osteotomies. There is exposure to genioplasty and septorhinoplasty as part of this. Trainees are welcomed to attend the deformity MDTs and become involved in planning of cases, some of which are done with virtual surgical planning.
Trauma: We are the 4th busiest trauma unit in England with a comprehensive mix of cases. Trainees will be exposed to orbital and condylar cases. Craniofacial trauma involving meninges or brain injury is sent to Addenbrooke's as the local major trauma unit. However, there are a few cranial cases per year treated in Luton. Trainees will be exposed to patient specific implants in managing orbits or delayed trauma cases.
Skin & Reconstruction: Trainees get excellent exposure to skin cancer care; surgical resection & reconstruction and MDT. In Luton our consultants sit on the MDT, and in Bedford we hold the Deputy Chair position and we work in close harmony with both Dermatology and Plastics. This means there is ample exposure to a multitude of different skin cancer cases treated in our department with various reconstructions. For more complex cases regional flaps and occasionally free tissue transfer is performed, which is performed in-house.
TMJ: Two consultants have a specific TMJ interest (arthroscopy and open surgery). Trainees have good exposure to the full range of TMJ disease and its treatment. There are future plans for a total joint replacement service at Luton.
Salivary: The full range of traditional open and minimally invasive surgical techniques are available to trainees in the management of benign and malignant disease. One consultant has a particular interest in endoscopic surgery and lithotripsy.
Dentoalveolar: There is a full range of dentoalveolar surgery including dental and zygomatic implant cases. We have access to CBCT and this is used for planning of complex impactions, complex third molar surgery and implant planning. With the recent addition of Restorative Consultants we are expanding the types of cases being treated to include hypodontia and rehabilitation post-ablative surgery.
Cleft: There are primary and secondary cleft clinics held in Luton which trainees can attend. One orthodontist has a specialist interest in cleft and attends. These clinics are extremely useful to trainees and are led by the Plastic/Cleft surgeon from Addenbrooke's who is extremely welcoming.
Sleep Apnoea: One consultant has a particular interest in sleep investigation and sleep surgery (nose/palate/tongue/tonsil) and is part of the Sleep MDT. Trainees will be exposed to DISE (drug-induced sleep endoscopy) and both hard and soft tissue surgery.
Aesthetics: Three consultants have a particular interest in facial aesthetic surgery and regularly perform genioplasty, septorhinoplasty and blepharoplasty with the NHS for functional or post-traumatic cases plus other cosmetic cases in non-NHS time.
Implants: These are performed by several consultants in the region for a variety of cases. There is increasing exposure for trainees in this area.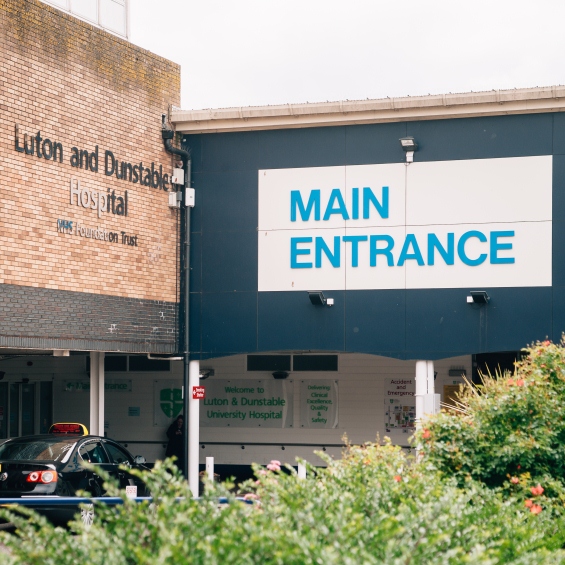 Consultants and Subspecialty
The consultants and their sub-specialty include:-
Oral & Maxillofacial Surgery
Mr Andrew Camilleri
Head & neck cancer, reconstruction, facial skin cancer and salivary gland disease. 
Luton and Lister.
Mr Chi-Hwa Chan
Head & neck cancer, reconstruction and salivary gland disease. 
Luton and Bedford. 
He is Associate Medical Director and Lead Clinician in Cancer Services for Luton Hospital.
He is Approved Educational Supervisor for Specialty Trainees in OMFS
Mr Konstantinos Karavidas
Head & neck cancer, reconstruction and endoscopic treatment of obstructive salivary gland diseases and facial skin cancer Luton and QEII.
Mr Arun Majumdar 
Facial deformity, temporomandibular joint disorders and implant surgery Milton Keynes and Luton.
Mr Tahir Mirza
Head & neck cancer, facial skin cancer, reconstruction, deformity, and aesthetics Luton, The Lister and QEII
Mr Alan Parbhoo
Facial skin cancers and reconstruction, facial deformity and trauma, temporomandibular joint disorders and facial aesthetics.
Luton and Bedford.
He is Deputy Chair of the Skin Cancer Service at Bedford.
Mr Mike Simpson
Facial skin cancers, temporomandibular joint disorders and implant surgery
Bedford
Mr Derek Von Arx
Facial disproportion and deformity.
Luton and The Lister.
He is Clinical Director for the Beds, Herts & Bucks OMFS Network.
Oral Surgery
Mr Robert Bunyan
Dentoalveolar surgery, paediatric oral surgery, endodontic surgery and implants (especially in relation to head & neck cancer rehabilitation) Luton.
He is Approved Educational Supervisor for Specialty Trainees in Oral Surgery 
Orthodontics
Dr Ali Payam Sattarzadeh
Complex orthodontic patients, particularly in the management of dento-facial deformity and congenitally missing teeth Luton and Bedford
Miss Nazan Adali
Complex orthodontic patients, particularly in the management of dento-facial deformity and congenitally missing teeth plus cleft Luton 
Restorative Dentistry
Meena Ranka, 
Head & neck
Luton
Ashish Gopakumar
Hypodontia and cleft
Luton
Teaching
There is formal post-gradual teaching on Friday afternoons for all trainees within the department which is both trainee and consultant led.
Regional teaching takes place at Addenbrooke's Hospital. There are 10 sessions per year run by each of the different hospitals in the region on a rolling basis. There is an annual trainee's regional meeting to which trainees can submit presentations and posters for presentation and prizes.
Joint OMFS/ENT Clinical Governance Meetings are held bi-monthly at Luton & Dunstable Hospital. Trainees are expected to undertake and present M&M figures and cases plus at least 1 audit during the year.
Prize Presentations
All trainees in the region are invited to present their audits, research or cases to compete in the annual trainee's meeting for prizes within each category. This usually held June or July. Trainees are strongly encouraged to submit papers for presentation at national and international meetings.
On-call commitments
Weekday daytime casualty referrals are directed to the Dental Core Trainee initially and the on-site Specialty Trainee is expected to assist and support the DCT between 8am and 5.30pm.
Out of hours (between 5.30pm-8am Monday to Friday and at weekends) is covered by the on call registrar. The current rota is a 1-in-6 and is non-resident on call although at least one ward round per day is expected. The middle grade must live within 30 minutes of the hospital. Out of hours all spoke hospitals refer directly to Luton as there is no maxillofacial cover there. During normal hours teams at the spoke hospitals will see and triage patients before transfer.
The on call doctors are well supported by the consultant on call. The on call consultant rota is covered by all of the Luton consultants on a 1-in-8 basis.
Library
The COMET centre provides for both postgraduate and undergraduate medical education. The Trust's Library can be found on the first floor in COMET and is stocked with a comprehensive and up to date selection of textbooks and journals. There is excellent access to other journal articles not held locally, usually within 72 hours of request. COMET provides 24 hour access to these resources in addition to computing facilities. There is also a departmental library containing books which can be borrowed on request once signed for.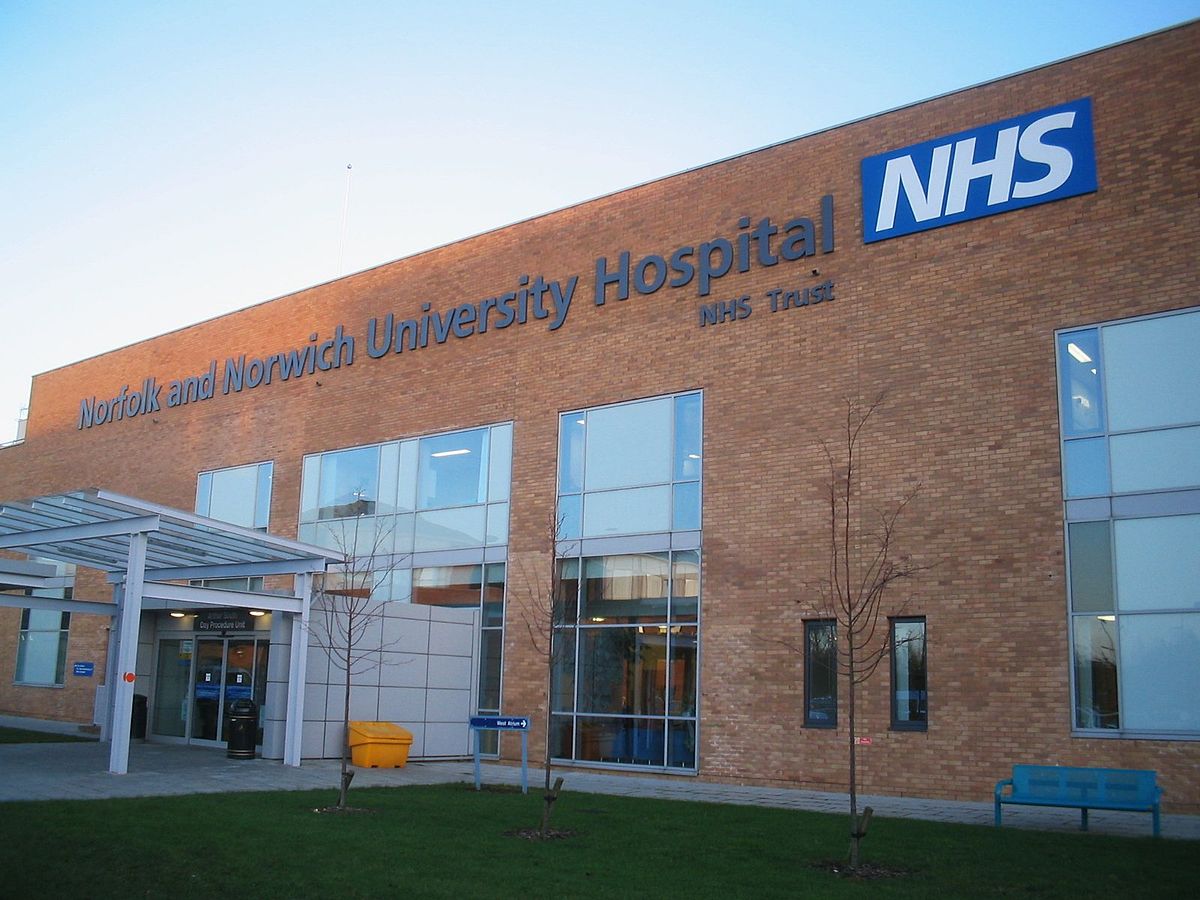 The entrance to Norfolk and Norwich University Hospital taken by en:User:FrancisTyers, 11 January 2006.
The Oral and Maxillo-Facial team welcomes you to Norfolk and Norwich University Hospital. As a department, we offer specialist training that provides a diverse skill set suitable for all levels of the curriculum. Being the central hub for local hospitals, we are now the 4th largest head and neck unit in the UK. This allows for close collaboration and training from teams complementary to OMFS, such as ENT and plastic surgery. Along with our orthodontic department, that also provides regional orthodontic training; we also provide high level orthognathic training, as we perform over 50 orthognathic cases per year.
Top 5 Reasons to train at the Norfolk & Norwich :
Training and timetable dependant on individual trainee need
Integrated teaching from teams complementary to OMFS
Friendly and supportive environment to train
Priority training in all OMFS operative surgical skills 
A vibrant, historic city to explore and enjoy while training
Teaching : 
Registrar specific training is integrated with the Pan Thames Deanery. This provides an opportunity to meet other trainees within other regions, and is focused on the FRCS exam. Regional training days are centralised to Cambridge. These provide a day to meet other hospital teams in a relaxed environment, along with basic training in the core OMFS domains. Locally, teaching is provided once a week to the junior members of the team. We actively encourage our registrar to assist in delivering this training, developing their skills as a teacher and trainer.
Research : 
We actively encourage research in our department and expect our trainee, with support, to attend and present at national and international conferences.
Typical Timetables :
On-call arrangements: The post will include 1 in 8 weekend and one night a week on-call commitments as part of a busy clinical department with a three tier well supported on call service. 
Study Leave:  
Details of study leave allowances are provided in the Health Education England East of England's Study Leave Guidelines for Trainees.  There is usually a maximum of 30 days study leave which excludes core regional teaching program days.
Educational Supervisor:
 The trainee will have a named Educational Supervisor who will assist the trainee in developing a personal training programme and annual training plan. 
Meet the Trainee
Khemanand Maharaj
My name is Khemanand, and I feel very privileged to train and work in the Oral and Maxillofacial Surgery, East of England rotation. I started my OMFS training in February 2018 as an ST3 at the Norfolk and Norwich University Hospital.
The East of England Deanery is a great place to train and the region is an absolutely fantastic place to live with lots of historical background. The hospitals included in my rotation are all highly recommended for training and provide a splendid learning environment. At NNUH, there is a focus on surgical and academic development for all trainees. I have been able to integrate myself quite well within the department and other related specialties (Plastic and ENT Surgery) as this hospital is very trainee motivated, with fantastic mentors. I have been able to arrange regular meetings with my Assigned Educational Supervisor and Clinical Supervisors to maximize my training opportunities, and develop my career in becoming a Head and Neck Oncology Surgeon. In my ST3 year, I completed over 40 supervised neck dissections, well over the indicated required numbers. I have also completed reasonable numbers of orthognathic, trauma and dentoalveolar cases with continued progress in my surgical skills, all under supervision. On the academic side, I had the chance to present at national and international conferences (oral and poster) and given lots of opportunity to attend courses relevant to my development.
I believe training in this region prepares you to become a holistic surgeon with boundless surgical and non-surgical skills needed to be an outstanding consultant. I strongly recommend training in the East of England with fantastic trainers and a supportive environment.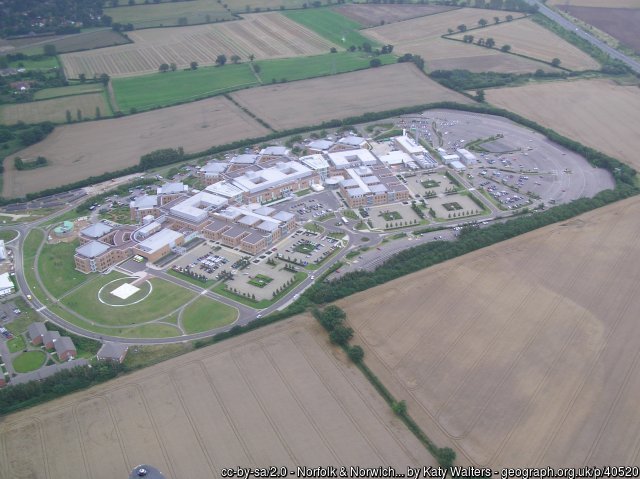 Meet A Trainer
David McAnerney
My name is David McAnerney and I am the newest consultant for the N&N. I specialise in orthognathic surgery, but also have a specialist interest in sialendoscopy.
I graduated from The Royal London for both medicine and dentistry and decided to move to the East of England to continue my higher surgical training. Having rotated through the East of England hospitals, I would thoroughly recommend it to anyone wishing to train in OMFS.
I am one of the two consultants that provide the orthognathic service at the N&N, while one day a week is spent at a spoke hospital – the James Paget in Great Yarmouth. As well as this, my lists cater to general OMFS and semi elective trauma, which I would hope trainees would take an active part in. I am also the OMFS lead in currently creating a new sialendoscopic service, joint with ENT, to provide this to the region within the next few months.    
Norfolk is a beautiful county to live and train in with plenty of opportunities waiting for you to explore.
Our Department 
Consultants:
We have 4 oral and maxillofacial consultants that provide a full range of services. Two sub specialise in oncology and reconstruction while two specialise in orthognathics. There is also an oral surgery consultant that provides dentoalveolar services, along with sedation within the department.
Staff Grades:
We have six current staff grades but are aiming to expand further. They provide all aspects of patient care and assist in on call duties and DCT training.
Junior Staff:
Includes four dental core trainees at NNUH and a further three at Kings Lynn, a spoke hospital, that cover on call commitments. 
Trainees standard timetable:
| | | | | | |
| --- | --- | --- | --- | --- | --- |
| Day time | MONDAY | TUESDAY | WEDNESDAY | THURSDAY | FRIDAY |
| AM | OFF/SPA | H+N THEATRE | H+N MDT / OMFS CLINIC | THEATRE | OMFS CLINIC / THEATRE |
| PM | TEACHING | H+N THEATRE/ ORTHOGNATHIC THEATRE | H+N MDT CLINIC / JOINT ORTHOGNATHIC CLINIC | THEATRE | OFF / THEATRE |
Contacts:
Training Program Director : c.fowell@nhs.net
Department Lead: richard.sisson@nnuh.nhs.uk
We are happy to arrange a visit to our department to meet the team and to see, first hand, the services we provide along with the training you will receive.
About the Trust
The Norfolk & Norwich University Hospital NHS Foundation Trust (NNUH) is one of the busiest teaching trusts in England. We serve over 900,000 people across Norfolk, North Suffolk and surrounding areas for specialist services.
In 2016/17 our 7,500 members of staff delivered 816,000 outpatient appointments, 90,000 day cases and 90,000 inpatient admissions from our three hospitals.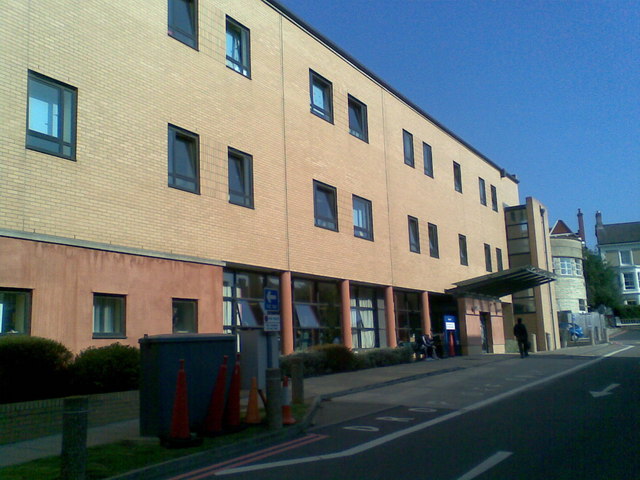 Photo © Burgess Von Thunen (cc-by-sa/2.0)
The regional OMFS Unit at Northampton General Hospital operates a hub and spoke model with inpatient services provided in Northampton and outpatient services in Kettering and Daventry. We provide a broad general OMFS service covering much of the curriculum. We also provide the regional head and neck service for Milton Keynes. This is a friendly, trainee focused unit with a registrar timetable that is easily tailored to your educational needs. There is also excellent departmental working relationships with allied specialties such as Dermatology, ENT, Plastics and Oculoplastics. Cleft Clinics are led by the Addenbrookes Cleft team monthly at both Kettering and Northampton.
Structure:
You will be one of two OMFS Higher Surgical Trainees in Northampton; one from East of England, and one from Oxford. You will be supported by five full time OMFS consultants at Northampton and work with 8 Dental Core Trainees.
Highlights:
Northampton is a historic town famed for shoe manufacturing and now a cultural centre. The hospital is well located in the town centre with excellent transport links with M1 and regional airports. It is surrounded by beautiful countryside with excellent pubs.

There is a supportive consultant body with an emphasis and priority placed on high quality surgical training.

There are plentiful training opportunities for junior registrars in Dentoalveolar surgery, Cervicofascial infections, Skin Cancer and Facial Trauma.

There is a strong focus on Head and Neck cancer including microvascular reconstruction by OMFS surgeons keen on training and providing learning opportunities.

We have multidisciplinary orthognathic clinics and have started performing surgery first cases where indicated with cutting edge adjuncts such as hilotherapy and piezoelectric saw.
Teaching:
Regional teaching is provided as part of the excellent monthly Pan-Thames OMFS Registrar programme. In addition there are East of England OMFS study days aimed at both junior and senior trainees held at The British Racing School in Newmarket. The department holds weekly teaching sessions providing opportunities for formal and informal teaching.
Audit, Research and QI:
Audit and Research is strongly encouraged and as a registrar opportunities will be provided to lead projects with junior colleagues. We have an excellent medical library with training provided on literature review with wide access to journals available ( https://www.nhft.nhs.uk/library ). There is a very active and developed Quality Improvement team at Northampton who actively provide support for projects resulting in real and sustained changes for patients and staff.
Timetable:
The timetable is flexible and can be tailored to your educational needs at your initial meeting with your educational supervisor. An example of one of the current timetables:
OMFS (East of England rotation) ST3+ Timetable 2019
 

Monday

Tuesday*

Wednesday*

Thursday

Friday

AM

KGH Clinic

 

NGH Theatre

 

NGH Theatre / Trauma

NGH Theatre  / Trauma

 

Rest**

PM

Admin

NGH Theatre

 

NGH Clinic

 

NGH Theatre / Day Surgery

 

MDT / Teaching
* Tuesday and Wednesday after a weekend oncall are mandatory rest days
**Friday at NGH; (optional 09:00) cleft clinic and orthognathic clinic.
Study Leave:
Study leave is administered by CRIPPS Postgraduate education centre at Northampton General Hospital in association with HEE East Midlands (As agreed between HEE East of England and East Midland). Standard procedures for Study Leave apply with support from Educational Supervisor and Training Programme director.
Leisure:
Northampton is an ancient and historic market town with one of the largest market squares in England. Famed for shoe manufacturing where upmarket brands such as Church's and Barker still reside with factory shops. The town centre contains a cultural quarter with the Royal and Derngate Theatre at the centre of musical and theatrical productions. For shopping there is the Grosvenor shopping centre in town and multiple leisure parks within a 30 minute drive. 
There are plenty of libraries, museums and galleries in and around Northampton. For the outdoor loving, Northamptonshire has 170 parks and open spaces around the town, which altogether span around 1,880 acres. It is also home to Northampton Town Football Club, Northampton Saints Rugby Club and Northamptonshire County Cricket Club. The Silverstone Race Circuit home of the British Grand Prix is 20 minutes away.
There are a host of gyms to choose from in Northampton including the onsite leisure centre with fully equipped gym, exercise studios and 25m swimming pool (http://www.trilogyleisure.co.uk/cripps)
Contacts:
Website:  https://www.northamptongeneral.nhs.uk/Home.aspx
East of England Educational Supervisor: jamesgallagher@nhs.net
Oxford Educational Supervisor:Phillip.Ameerally@NGH.NHS.UK
Wednesday, 21 November, 2018
Show Between Dates:
Wednesday, 21 November, 2018