The East of England hosts a range of cadaveric dissection courses, aimed at teaching anatomy, dissection and flap raising. These are based at the Evelyn Cambridge Surgical Training Centre.

These courses have been running successfully since 2015, and we have run courses on Lower Limb Flaps, Upper Limb/Hands, Parotidectomy and Neck Dissection and the Trunk.
East of England trainees are given priority for booking a place on these courses, and delegate fees are heavily subsidised for our local trainees.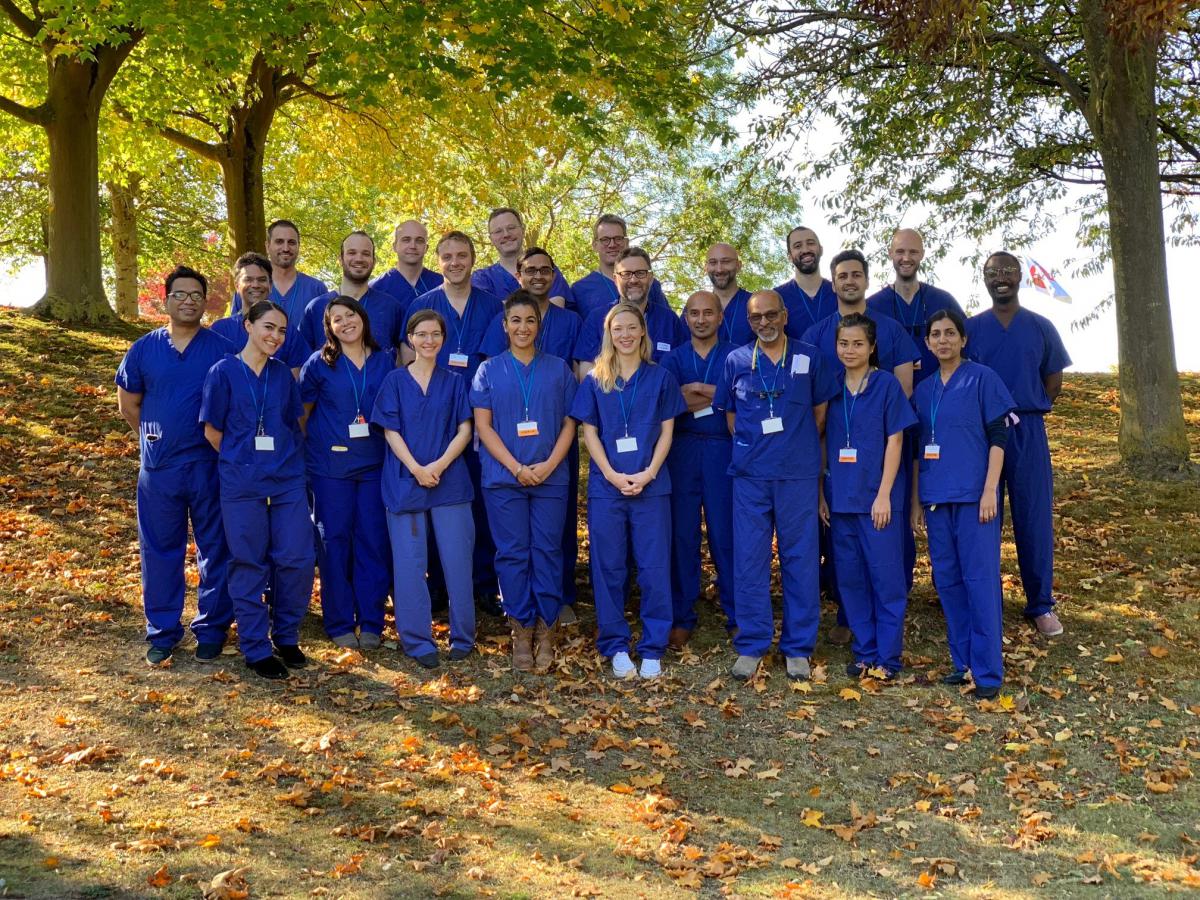 Faculty and delegates from 2018 Lower Limb Dissection course
Forthcoming courses (further details to be announced):
Lower limb dissection - 16th  December 2021 at Evelyn Centre Cambridge
H&N dissection - 22nd November 2021
Trunk dissection - 17th  November 2021
Upper limb dissection - 17th December 2021 at Evelyn Centre Cambridge
Recent courses:
Wednesday, 30 January, 2019
Show Between Dates:
Wednesday, 30 January, 2019