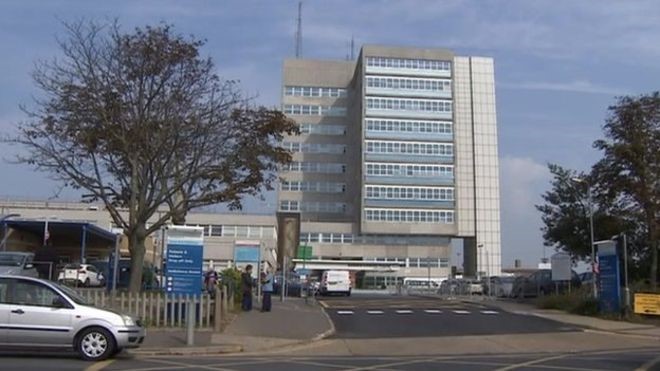 Hospital Profile
Southend University Hospital is a 730-bed district general hospital in Essex, and forms part of the Southend University Hospital NHS Foundation Trust. It provides elective and emergency healthcare services. The hospital has a strong reputation for surgical training in a range of sub-specialties for core level and higher surgical trainees and is part of the Improving Surgical Training initiative. It is consistently ranked highly for overall satisfaction and curriculum coverage on the GMC survey.
Subspecialty training opportunities
UGI - Benign procedures only (limited service with 1 pure UGI consultant list once a month). Laparoscopic cholecystectomies performed by multiple general consultants.
Colorectal - Colorectal cancer and IBD service (7 consultants). Cancer and IBD services. Regional centre for pelvic floor diseases.
Breas - Breast surgery with implant-based reconstruction (3 consultants).
Vascular - Complex vascular and wound services (3 consultants). Provide regional on call once a week and on rotating weekends.
Established Surgical Trainers
Mr Abraham Ayantunde, Mr James Brown, Mr Michael Dworkin, Miss Esther Fine, Miss Emma Gray, Mr Matthew Jakeways, Miss Rebecca Himpson, Mr Bandipalyam Praveen, Mr Neil Rothnie, Mr Mike Salter, Mr Julian Sturt, Mr Abdul Syed, Mr Harun Thomas, Mr James Wright
SpR Rota information
4 NTN registrars and 5 non-NTN registrars
Resident on-call shifts (08:00 – 21:00 day or 20:30 – 08:30 night). Day shifts with supervising consultant. General surgical registrar provides urology cover (day and night).
Rota manager/Annual & study leave contact
Hollie Satchell                         Telephone:     01702 43555 Ext 6423                          Email:     Surgery.Rota@southend.nhs.uk
Travel/geographical information
Address:     Prittlewell Chase, Westcliff-on-Sea, Essex, SS0 0RY         
Switchboard:     01702 435555
On site parking available for staff. Road parking available close by.
Direct public transport links: Bus service from Southend Central station (c2C train service to London Fenchurch Street/London Liverpool Street)
Hospital accessible via A127