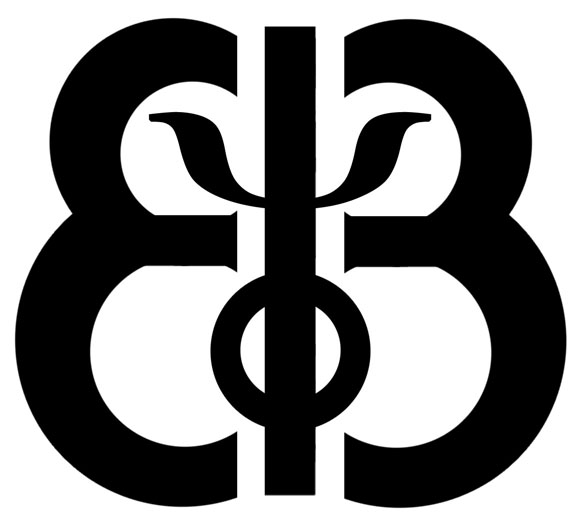 Reminder:  As well as the specific opportunities below, the Royal College of Psychiatry often has positions suitable (or specifically) for trainees.  
Details on the Communication Skills session for core trainees, and the Regional higher training programme can be found here.
Spring 2024
We are please to offer Trainees an exciting coaching opportunity (Please note that priority will be given to SRTT and LTFT trainees).
It will consist of 6, two hour online sessions, between 16/01/24 and 19/03/24. It will be delivered by two very experienced coaches and we are delighted that we have funding which enables us to deliver it for free for trainees.
The deadline for expressing interest is Tuesday 12th December 2023. Use the QR code on the flyer to sign up.
Update October 2022 -  Day CBT training course, ideal for core trainees prior to undertaking a case:
Please complete the application form (deadline for applications 8am Friday 14th October) at the link below if you would like to be considered for a place (20 places are available) on the following course: Introduction to Cognitive Behavioural Therapy for Psychiatry Trainees
Application form: https://forms.office.com/Pages/ResponsePage.aspx?id=ZK6E2LEyMEGkSUqmVcmjMO1WiWpM0zJOh-YdRtLvMQxUOVVOM0Q5UlJOMkU1VEs3MjY4MEZWTlZBUS4u
This 2 day workshop is designed to prepare you for taking on your first Short CBT Case.
Training dates: Thursday 10th & Monday 14th November (9.30 – 4.30)
Programme: (you must be able to attend both days; we are anticipating that there will be high demand for this course so please notify helena.gillis@cpft.nhs.uk if you need to cancel your place)
Day 1, Thursday 10th November: Everything you wanted to know about CBT but were afraid to ask...
Background and theoretical models, Assessment and formulation.
Day 2, Monday 14th November: Feeling depressed and worried about CBT….
Working with depressed mood, Working with anxiety, phobias and panic.
Location
We plan to run this course face-to-face in the Fleming Room of Victoria House (East) Capital Park, Fulbourn, Cambridge CB21 5BQ.  
Royal College
At the risk of being partisan special mentions go to:
The Annual Medical Education Conference (Usually September)
The Perinatal Psychiatry Conference for Trainees - extremely good value for all, particularly so for FYs and Student associates
and of course the conferences for Eating Disorders, Child and Adolescent Psychiatry, Old Age Psychiatry and General Adult Psychiatry
CLOSED - Booking open for Liaison psychiatry conference 23rd / 24th November 2017
TNC-NAHP Conference, Wellcome Genome Campus, Hinxton, CB10 1RQ
This conference is particularly appropriate for trainees, new consultants, nurses and allied health professionals, and has been organised by Dr Elena Baker-Glenn (an East of England higher trainee) with considerable trainee input.
Further details (including a programme and booking information) can be found at the bottom of this webpage, and on the RCPsych liaison psychiatry webpage here.  Dr Baker-Glenn can also be contacted for any queries etc: elenabaker-glenn@nhs.net
Updated forms below.
CLOSED - RCPsych Eastern Division Autumn conference, 9th November.
Wellcome Genome Campus Conference Centre, Hinxton, Cambridge
The conference details can be found on the RCPsych Eastern Division page here: https://www.rcpsych.ac.uk/workinpsychiatry/divisions/easterndivison/forthcomingeventsmeetings.aspx#Autumn
The conference is a great opportunity for trainees to present posters (submission deadline 19th October), and medical students and FY doctors can get free registration.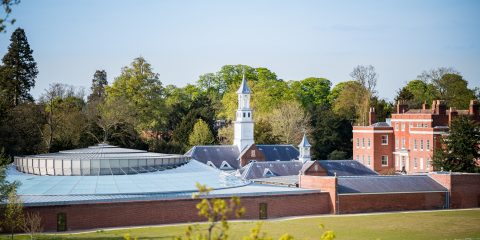 (CLOSED) Update 18th July - Chief Resident Management and Leadership Development Programme
Applications are currently open for the Chief Residents Programme, run jointly by Cambridge University Hospitals and the Judge Business School.  Trainees should be ST5 or ST6, and ideally taking up a leadership position within their Trust (such as trainee rep).  It is an excellent course, and ideally suited for trainees who have completed LeaP in their ST4 year and how want to take their leadership development further.
Details on the 2017-2018 are still being finalised.  Last years course via the brochure and on the website.
Any interested trainees should discuss with their local TPD.  Applications (via TPD and Head of School) need to be in ideally by 7th August to stand the best chance.  (By end of August possible, but greater risk of being on a "reserve" list)
(CLOSED) Update 17th August - LeaP Programme, Leading for Improvement.  Applications due 8th September (updated deadline)
Applications are invited for the LeaP programme, a leadership programme hosted by Cambridgeshire and Peterborough NHS Foundation Trust on behalf of the Deanery.  This is an ideal leadership programme for ST4-5 psychiatry trainees and I would encourage all to apply.  It leads to curriculum-matched competencies in a range of leadership skills across the year, including seminars, action-learning sets and a quality improvement project.
For further details please see the flyer and application form at the bottom ot this page, or contact:
CPFT Leadership Development team: Cpftleadershipdevelopment@cpft.nhs.uk
Tel: 01223 884409 / 01223 994353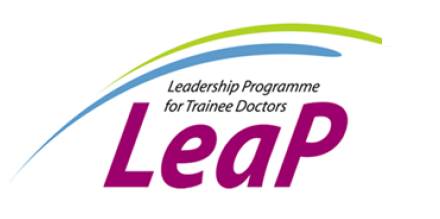 (CLOSED) - Update 7th July 2017 - Applications for CLAHRC East of England Fellowships currently open:
Applications are currently invited for CLAHRC Fellowships from this region.  From their website:  The CLAHRC Fellowship is aimed at clinicians, health and social care practitioners, and managers, who would like to work at the interface of research and practice, to develop an understanding of the research environment, and to develop skills in research methodology, service redesign and change management. The focus within the Fellowship programme is on local applied research and evaluation projects, building local capacity for evidence-informed practice, and facilitating networking across health and social care.
The Fellowship is for 1 day a week from January to December 2018, and may present a good opportunity for higher trainees in psychiatry in the region.
More details are on the CLAHRC Fellowship webpage here, and the application webpage here.
The closing date for applications is Friday 11th August
(CLOSED) Update 10th July 2017 - Mentoring Fellows
Health Education England East of England (HEE EoE) is pleased to announce the creation of two one-year Mentoring Fellow posts. The posts are half time, allowing you to continue training alongside the opportunity to play a major role in the development of Trainee Mentoring Schemes in the east of England.  The roles are suitable for Trainees ST3 or above with some experience of Mentoring and a passion to improve the support and development of doctors in training.
To apply send a copy of your CV together with a letter of application outlining your suitability for this role to educatorsfaculty.eoe@hee.nhs.uk
Enquiries may be emailed to: maria.cooke3@nhs.net
Closing date: Midday Monday 24th July
(CLOSED) Update 15th June 2017 - Applications for Bursaries for PGCertEd (deadline 7th July)
Applications are currently open for deanery bursaries to support psychiatry trainees obtain a PGCertEd.  Further details are available on the deanery webpage here.  There are 2 bursaries available up to a value of £3000 each.  The deadline for applications is 5pm, 7th July.  Please feel free to contact christopher.o'loughlin@cpft.nhs.uk (Head of school) to discuss.  NOW CLOSED
(CLOSED) 13th June 2017 - RCPsych College Centre for Quality Improvement seeking Clinical Fellows
The college is currently looking to appoint 6 QI fellows, ideally at ST4 level, working 1 day a week over 2 years. 
More details including downloadable job description here:
http://www.rcpsych.ac.uk/aboutthecollege/vacancies/clinicalfellowx6.aspx
Closing date for applications is Monday 10th July
(CLOSED) Update 11th June 2017 - RCPsych Sustainability Scholars, applications open (deadline 30th June)
Applications are currently open for the successful programme of Sustainability Scholars with the Royal College of Psychiatry.  This would be appropriate for higher trainees in psychiatry, using their special interest day for this purpose.
There is some information about what the current Sustainability Scholars have been doing here.
Further details about the programme including information about applications can be found on the RCPsych webpage here.
Note that the deadline for applications is the end of this month (June). NOW CLOSED
Monday, 19 November, 2018
Show Between Dates:
Monday, 19 November, 2018