Academic Program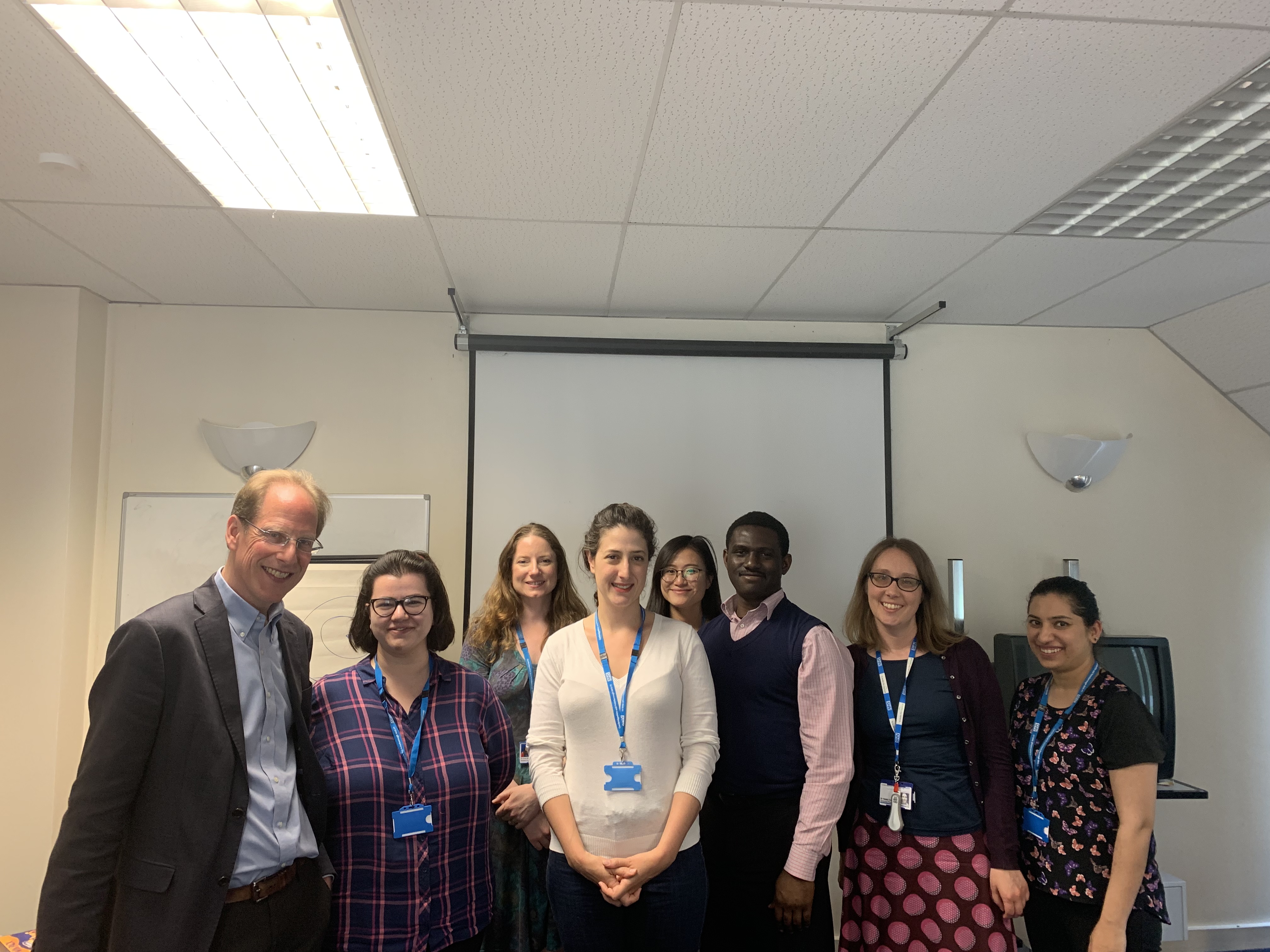 Professor Simon Baron-Cohen (left) with the Higher Trainees in Brookside Clinic
We have a bespoke academic training programme, delivered locally, which follows the CAMHS training curriculum, and is mapped to curriculum outcomes.  Teaching occurs every Wednesday from 10am-4pm within term time and is hosted at Brookside Family Consultation Clinic, Cambridge. Training is delivered by experienced speakers from prestigious institutions including the University of Cambridge and University of East Anglia and clinical experts from across the mental health trusts in the region.
Within the academic training programme we also have the following learning opportunities:
• Neuropaediatric meetings with Consultant Paediatricians from Addenbrookes Hospital, Cambridge
• Group Psychodynamic supervision with a Consultant Psychotherapist
• Peer case discussion
• Journal club/ Case presentations by the CAMHS trainees
• Joint teaching days with Paediatric trainees
• Occasional opportunities to attend intensive courses that complement your training experience. We have had ADOS and ADI trainings. We also have an 8-week systemic family therapy course by experts in the field
Trainees from different specialties  are welcome to join but please let us know if you intend to join one of our sessions. 
This is currently being held remotely due to Covid-19 restrictions.
For any queries, contact:
Friday, 23 November, 2018
Show Between Dates:
Friday, 23 November, 2018