About Us
Professional Support for Doctors in Training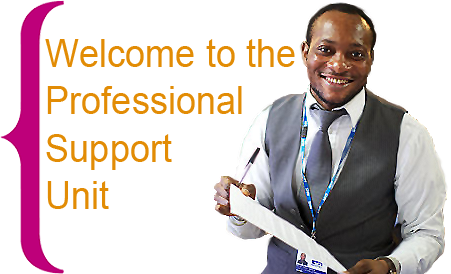 Almost all medical and dental trainees will complete their training years meeting educational standards and performing their role without concerns being expressed about their professional performance. However there may be situations where a trainee's progress gives cause for concern. We believe that early intervention is essential. The aim of the support is to ensure that East of England trainee doctors and dentists have access to a professional and confidential occupational health & medical education service
The Professional Support Unit (PSU) supports all doctors in training whose performance has been affected by issues that may arise and prevent progression throughout the training process.
The PSU provides a consistent, single point of access to expert advice, guidance and information regarding concerns to all parties involved in the management of medical trainees.
What problems may trainee doctors experience? The cause for poor performance varies widely, but primarily falls into one or more of the following categories:
Clinical mistakes, critical incidents, lack of clinical knowledge, skills and confidence.
Communication problems (with patients or other team members), team working issues, poor time keeping, disappearing trainee, failure to answer bleeps, lack of accessibility.
Defensive reactions to feedback, erratic or volatile behaviour, attitude problems, anger, lack of insight, unaware of limitations, probity issues, difficulty dealing with conflict, lack of confidence, poor reliability, GMC/GDC referral, convictions and cautions.
Requirements for reasonable adjustments to fulfill training role, acute or chronic illness requiring adjustments to fulfill training role, frequent sick leave, over or under motivated.
Dealing with stress and anxiety, family and personal problems, bereavement.
Organisational, workload, bullying and harassment.
Lack of engagement with education and training, exam anxiety or failure, adverse Outcome at ARCP.