Stevenage STGP Weekly Release Programme
---
​
Information: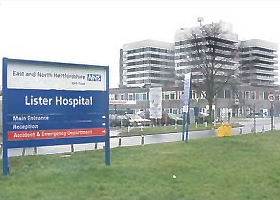 Weekly Release Programme
There is a half-day release on Wednesday afternoons at 2 -5pm at the Education Centre for the whole group of 36 trainees. This runs throughout the year and is arranged in 3 academic terms. We have good support from hospital consultants to allow attendance, and a major benefit of the Wednesday afternoons is that it allows trainees at different levels of the scheme to meet and learn together.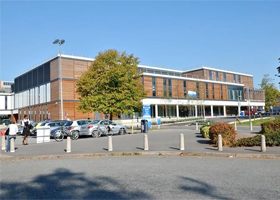 The programme is based on the GP curriculum but has a strong emphasis on learning needs identified by the trainee group. Please see above for examples of the teaching programme:
STGP STEVENAGE & NORTH HERTS - SPRING TERM PROGRAMME 2016

Date

Session 1

Session 2

13 Jan

  'Ophthalmology'
Dr Man-yue Cheung
Portmill Surgery

20 Jan

Consultation Skills

Trainee presentations ST2s

27 Jan

Consultation Skills

Trainee presentations ST1s

3 Feb

"An Introduction to Community Paediatrics"
Dr Ashmeet Gupta
Locum Consultant in Community Paediatrics
Royal Free NHS Trust

 "The Hip"
Mr Peter Hope
Consultant Orthopaedic Surgeon

10 Feb

 "Gastroenterology"
Dr Rob Mead
Consultant Gastroenterologist

17 Feb

"Controlled Drugs"
Lee Doherty Pharmacy Manager
Manor Pharmacy

Madingley Planning

24 Feb

"Psychiatry" title tbc
Dr Animesh (Ash) Tripathi
Consultant Psychiatrist-North Herts CMHT
HPFT Community Services

 "Female Genital Mutilation" 
Juliet Albert
Specialist FGM Midwife

2 March

'Contraceptive Update & HRT Guidelines'
Dr Helen Parkinson GP

Title tbc
Kay Hoare
Lead ESP/Clinical Lead Bedfordshire

MSK Service

9 March

 "Antimicrobial Resistance – What the GP needs to know"
Alison Dossetter
Senior Pharmaceutical Adviser NHS East and North Herts CCG

 "Fever in the returning traveller"
Dr Oonagh McGuinness

16 March

 

 "Dermatology  for GP trainees"
 

23 March

 

 "An Introduction to Understanding Behaviour Change"
Michelle Constable
Health Psychologist
STGP STEVENAGE & NORTH HERTS – AUTUMN TERM PROGRAMME 2015

12 Aug

ST1s ONLY Dr Melanie Hodgson & Dr Emma Salik TDs introduction to trainees

13 Aug

ST1s ONLY

GPST Regional Induction Day (HEEoE)

19 Aug

ST1s ONLY  - e-Portfolio

26 Aug

ST1s ONLY'How we learn' Dr Emma Salik Training Director

STGP Stevenage Scheme

2 Sep

ST1s ONLY  Herts Urgent Care

(GP Out-of-Hours) Induction

9 Sep

BLS for ST3s only

16 Sep

NO TEACHING

23 Sep

CONSULTATION SKILLS: CSA Overview Dr Claire Powell,

Associate GP Trainer, Portmill Surgery, Hitchin

30 Sep

"Common Dermatology Conditions in General Practice"

& "Dermonscopy" Dr Rebecca Clapham

7 & 8 Oct

Madingley Residential Course

21 Oct

 

Preparing for the AKT  Dr David Barratt GP Regal Chambers

Introduction to Mongenic Diabetes Bev Summerhayes 
Bev Summerhayes  Diabetes Specialist Nurse

 

30 Oct

 

Physical Activity Clinical Champions

Public Health England Dr Onebieni Ana

4 Nov

GP UPDATE AFTERNOON SESSION STARTS AT 1.30PM

 

18 Nov

 Priory Hospital North London  Visit 

18 Nov

Visit to the Coroner's Office - Hatfield

2 Dec

ST3 Trainees only

9 Dec

CONSULTATION SKILLS
STGP STEVENAGE & NORTH HERTS – SUMMER TERM PROGRAMME 2015

Date

Session 1

Session 2

22 Apr

"An Overview of the Seven Habits (Covey)"

Dr Peter Gough, GP Associate Trainer

29 Apr

"Advanced Care Planning"

Dr Viv Lucas, Medical Director

& Hannah Sypula, Palliative Care Nurse,

Garden House Hospice, Letchworth

6 May

1.30 - 4.30pm - NOTE EARLIER START TIME!

GP UPDATE

13 May

"Diagnosing Diabetes"

Dr Supriya Joshi,

ST3+, Chemical Pathology

"Chronic Pelvic Pain"

Mr Rami Atalla,

Consultant Gynaecologist

20 May

"Asthma Guidelines & Devices"

Dr Richard Stanley, GP Trainer

& Bernadette Millwood,

Senior Practice Nurse

The Baldock Surgery

"GP Employment

Developments & Opportunities"

Dr Richard Stanley, GP Trainer

The Baldock Surgery

 

27 May

"Writing a CV / Finding a Job / Life After GPST"

Dr Man-yue Cheung, GP, Portmill Surgery,

Hitchin, & Former GPST Trainee, North Herts Programme

3 Jun

"ENT Emergencies"

"Paediatric ENT"

Miss Marie Lyons, ENT Consultant

17 Jun

Consultation Skills**

 Facilitated by GPST PDs 

 & GP Trainers / Associate Trainers

ST2s to bring consultation videos!

QOF / LES / DES

Dr Alison Holt

GP Trainer,

Bedwell Surgery, Stevenage

 

24 Jun

Contraception Update

Occupational Health

Dr Helen Parkinson, GP, North Herts

1 Jul

Safeguarding Children Level 3

Cheryl Lewis, Child Protection Nurse Specialist

8 Jul

"Three Key Skills for a Successful Consultation"

Dr Roger Neighbour, Former President of the RCGP

& Author of "The Inner Consultation"