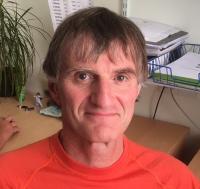 I have been a consultant eye surgeon in Norwich for 23 years and still love it!
I am a vitreo-retinal and cataract surgeon. This combination of expertise makes me ideal for teaching cataract surgery to beginners without getting stressed. In Norwich I am able fit 14  cataract cases on an operating list which is one of the most efficient theatres in the country
Because over 99% of my surgery is day case  under a local anaesthetic I very rarely need to work out of hours
In my free time I enjoy cycling , kitesurfing and playing French horn in the Norwich Philharmonic
If you are interested in a career in Ophthalmology then please contact me.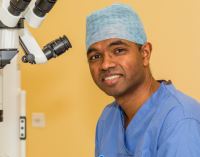 I am Narman Puvanachandra, the Training Program Director and Associate Postgraduate Dean in the East of England. Having trained in Cambridge and also Vancouver, I have chosen to settle in Norwich as the Paediatric Ophthalmologist. I am now dedicated to driving forwards postgraduate training in ophthalmology and beyond. I know each of my 36 trainees individually and will help them to tailor their training to maximize their potential, aiming for a pleasant but inspiring learning environment. I have organized the regional induction week to help trainees find their feet and meet us, smaller subrotations to make commuting easier, a comprehensive teaching program with interactive talks and patient examination OSCEs. We also have a thriving simulation, exam preparation and research program in the region, which is ever evolving. In addition I am fortunate to be invited annually to work abroad on international paediatric ophthalmology teaching projects (Sudan. China and Kenya).
In my spare time I play football and cricket for the Consultants, coach kids cricket and make sure I make time for my 3 children. 
I passionately love working in the region as my colleagues and patients are incredibly friendly and quality of life in the East of England far exceeds any other region I have ever worked in. I hope you come and work with us – I look forward to meeting you. Please feel free to contact me.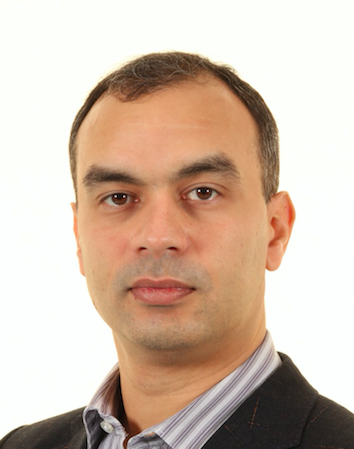 Hi I am Daniel Pharoah, Consultant Ophthalmic Surgeon specialising in paediatric ophthalmology and adult oculomotility disorders. I trained in the East of England.
Having graduated in medicine from University College London in 2005, I completed my ophthalmic specialist training in the East of England region.  I completed a TSC (Trainee selected component) in Paediatric Ophthalmology and Strabismus at Norfolk & Norwich University Hoespital. This then led to being selected to undertake an international subspecialty fellowship at the BC Children's Hospital, Vancouver.  I returned to my East Anglian roots in 2016 with my wife and two children to take up a consultant post at the James Paget and the Norfolk and Norwich University Hospitals.
Living, training and working in East Anglia for the last 10 years has enabled me to provide my family with a stable base and a fantastic quality of life, as well as establish very rewarding personal and professional links within the region. I really rate my training experience in the East of England and am sure you would flourish here too.
Sunday, 25 November, 2018
Show Between Dates:
Sunday, 25 November, 2018