Overview of research at Hinchingbrooke Hospital
The Department of Ophthalmology at Hinchingbrooke Hospital is housed in the NHS Treatment Centre of Hinchingbrooke Hospital, opened in 2005. The eye clinic and operating facilities comprise state-of-the-art diagnostic and monitoring facilities in addition to a research unit for Ophthalmology clinical trials, the Huntingdon Glaucoma Diagnostic and Research Centre that comprises 7 research staff members. The ophthalmologists all have specialist areas of expertise with most clinics being sub-specialty clinics in the manner of a university hospital. The department benefits from several hospital-based optometrists who also have a research interest. It also has a strong history of pioneering shared care schemes with community-based optometrists for cataract and glaucoma pathways, with several publications relating to their outcomes. A strong link exists with the Postgraduate Medical Institute of Anglia Ruskin University with shared research staff and studies.
The research interests and outputs of each of the research-active staff responding to a call for information are detailed on the pages linked to in the table below.
The management team of the Huntingdon Glaucoma Diagnostic and Research Centre consists of:
Sister Helen Gibbons: Clinical Trials Coordinator
Paula Turnbull: Clinical Trials Administrator
Heather Pearman: Clinical Trials Administrator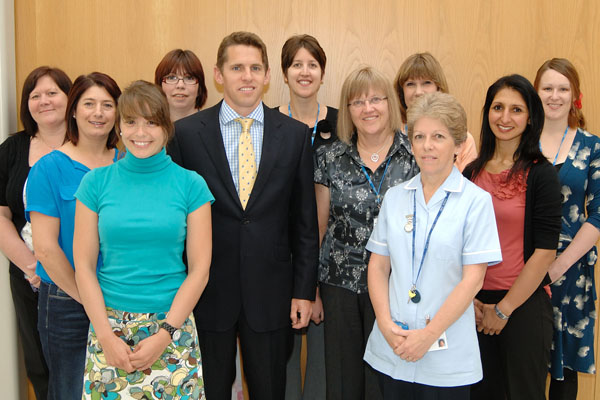 Wednesday, 5 December, 2018
Show Between Dates:
Wednesday, 5 December, 2018