Autumn Seminar 2018
Health Education England East of England's 2018 Autumn Seminar took place on the 26 and 27 September, at Granta Centre, Grant Park, Great Abington, Cambridge. 
The Autumn Seminar provided faculty development for postgraduate educators from the east of England, offering a valuable opportunity to learn, develop, network and share best practice.
The days included a combination of keynote speeches and a number of interactive workshops.
Both days were open to east of England educators from across all specialties, however each day focused on a different target audience. Please see the below table for further details: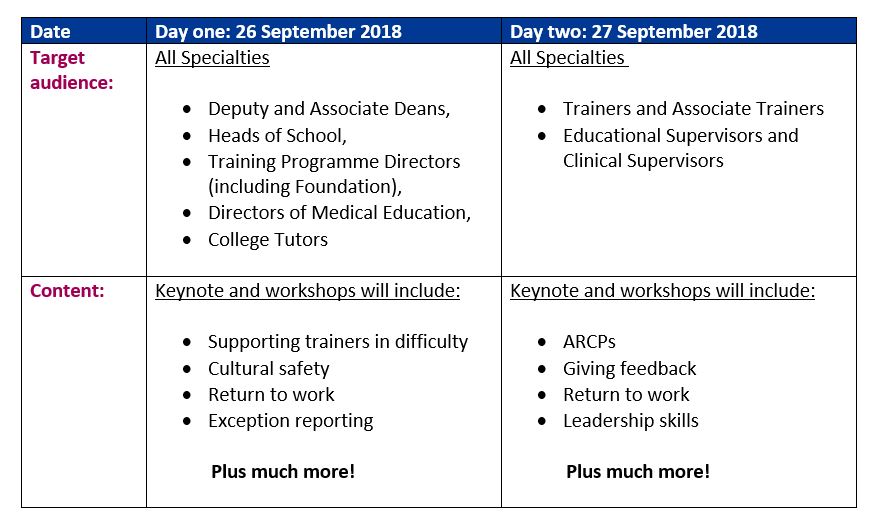 Saturday, 17 November, 2018
Show Between Dates:
Saturday, 17 November, 2018