Spring Symposium 2019
The Spring Symposium provides faculty development for postgraduate educators from the East of England, offering a valuable opportunity to learn, develop, network and share best practice.
The theme for the Spring Symposium will be "Changing behaviors and outcomes through conversation".
The days include a combination of keynote speeches and a number of interactive workshops, which will concentrate on having the confidence to change behaviors and outcomes through conversations. 
Both days are open to east of England educators from across all specialties, however each day focuses on a different target audience. These follow the new Educator Development Tiered Approach. 
Day 1 is targeted to address topics pertinent to Directors of Medical Education, Associate Deans or those in School Leadership positions [Tiers 3,4 and 5].
Day 2 aims to focus on clinical and educational supervisor/associate trainer and trainers [Tiers 2 and 3].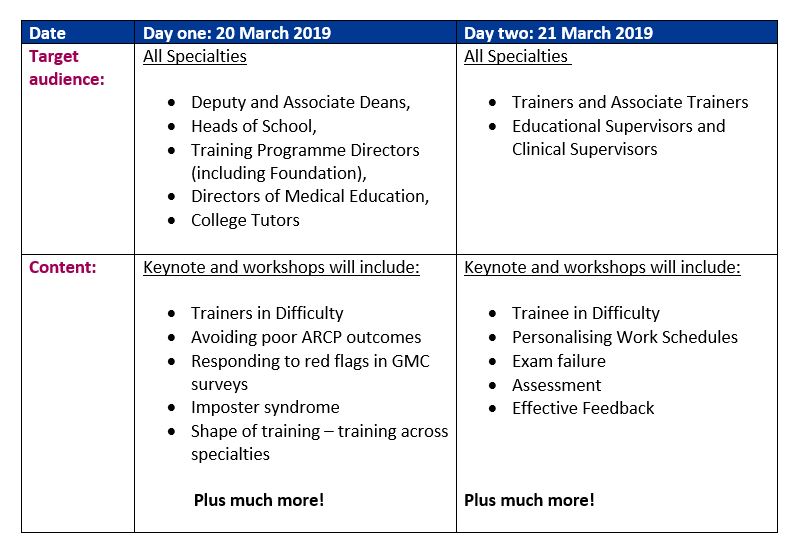 Show Between Dates:
Friday, 23 November, 2018

to

Tuesday, 19 March, 2019