Welcome to the East of England School of General Practice
Interested in GP Training? Have a question? Want to meet our trainees, arrange a taster week or observe a teaching session? please contact us
Supporting you to become the GP you want to be......
Here in the East we want to support you on your way in your GP career:
Quality of life in the wonderful East of England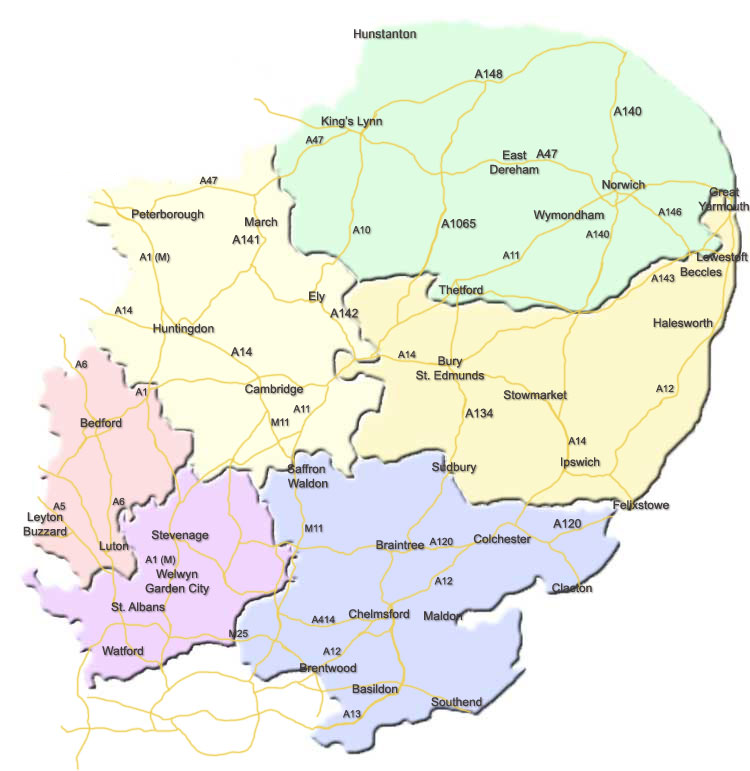 Boasting the natural beauty of Norfolk's Broads and Suffolk's beaches, the historic colleges of Cambridge, charming villages and multicultural towns, the region has something for everybody. 
We have the best climate in England, great schools, affordable house prices and easy transport links to London - and beyond.
The region is a great place to learn - and to live - our work life balance is second to none. 
GP training in the East
You will spend 3 years (full-time equivalent) on one of our 18 training programmes - usually 18 months in hospital posts and 18 months working in General Practices based in the locality your training hospital  
Ethos
In the East of England we believe individual people are important; we try to ensure your learning journey from trainee to GP is a great experience. We combine innovation with consistently high standards for the delivery of education. We are sure that you will feel at home on one of the many programmes that we have to offer. Out ultimate aim is to persuade you to stay and join our GP community.
How to apply
GP Recruitment is run via the National Recruitment Office.
Learn more on our local recruitment page.
Wednesday, 28 November, 2018
Show Between Dates:
Wednesday, 28 November, 2018