Public Health Practitioner Programme
Public Health Practitioner Programme
Welcome to the UKPHR East of England Public Health Practitioners Registration Scheme. 
The Scheme was launched in December 2014 and as of March 2017 there are 32 Practitioners engaged in the registration process with 12 now successfully registered. 
Public Health Practitioners are key members of the Public Health workforce and can have a great influence on the health and wellbeing of individuals, groups, communities and populations.  They work across the full breadth of Public Health from health improvement and health protection, to health information, community development and nutrition, in a wide range of settings from the NHS and local government to the voluntary and private sectors.
For information on the benefits of registration please see the Information about Practitioner Registration leaflet.
To be eligible to join the East of England Scheme, you need to work in one of the following counties: Essex, Suffolk, Norfolk, Cambridgeshire, Bedfordshire or Hertfordshire and Milton Keynes. If you are working in a different area please see the UKPHR website here http://www.ukphr.org/i-want-to-apply-for-registration/practitioner/ for other schemes.  You also need to have been working at Level 5 or above for two years, as defined by the Skills for Health Career Framework. Please click on the practitioner application button to the right for further information about joining this scheme.
The Scheme is supported by a network of voluntary Assessors and Verifiers from senior Public Health posts across the region. Please click on the links to the right for more information about these roles. The scheme is informed by a Steering Group and links with the Specialist Training Programme, both of which sit within the School of Public Health under the remit of Dr Alistair Lipp, Head of School of Public Health and Regional Medical Director.
For more information on the East of England Scheme, please contact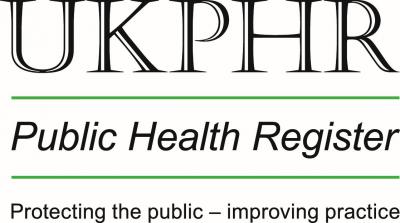 Alix Sheppard, Scheme Coordinator
M. 07708 705150
 In November 2015, the East of England scheme hosted the event "Building Value in Practitioner Registration" at Hilton Stansted. Almost 100 representatives from the national schemes attended and practitioners gaining registration were awarded their certificates.
The day was an opportunity to bring together stakeholders from across the public health workforce to discuss the key issues facing schemes, celebrate the work of the voluntary assessors and verifiers and identify the value of registration from different perspectives. Keynote speakers addressed topics such as "Leadership and management in changing economic times" (Lynda Austin, WM HEE) and "Global working in Public Health" (Andy Beckingham, FPH).
The afternoon panel session had representatives from HEE, PHE, FPH and RSPH who were invited to speak on how their organisations supported registration.
To further the momentum and consolidate the information learned at the event, there will be a scheme coordinators away day in April 2016. Updates to follow.