If you see yourself as a researcher, a healthcare leader or a medical educator, an Academic Foundation Programme (AFP) may be for you.
Academic foundation doctors are required to follow the same curriculum and to meet the same foundation outcomes as other foundation doctors, but must also complete additional academic work within the same two-year period. Therefore, AFP applicants should have excellent clinical skills and a strong record of academic achievement.
We are not able to share with applicants the specific shortlisting criteria for any of the posts. Application forms will be reviewed by a clinical panel and a score awarded which will be added to your decile. Each of our three academic units of application have their own shortlisting criteria and this is not undertaken by the Foundation School. Applicants are not required to upload a curriculum vitae with their application.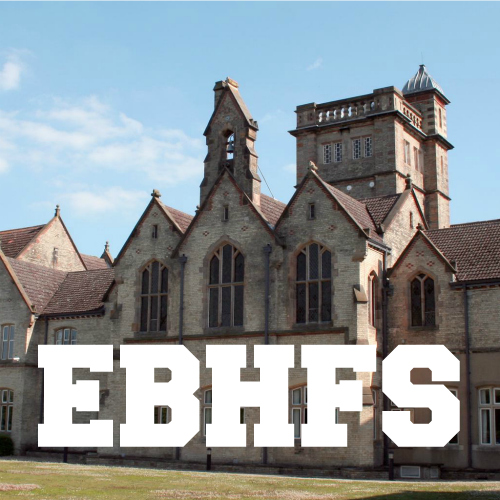 Essex, Beds and Herts Foundation School (EBHFS)
As part of a two year Foundation Programme, Anglia Ruskin University provide 8 foundation doctors with placements at Basildon and Southend.
 The University of Hertfordshire provide 6 foundation doctors with placements in F2, at East and North Herts or Luton.
Specialties include geriatric medicine, trauma and orthopaedics, vascular surgery, respiratory medicine and general practice.
Addenbrooke's Hospital, Cambridge also offer 9 foundation doctors with the opportunity to undertake a four month academic research placement in F2 as part of a two year Foundation Programme. These programmes are linked to the University of Cambridge but fall under the auspices of EBHFS and not EAFS (19/EAN/01/AFP/RWH01/01 – 06 and 19/EAN/01/AFP/RQW01/01-03)
The interview structure at EBHFS consists of a single panel with a balance of clinical and academic questions. No presentation is required.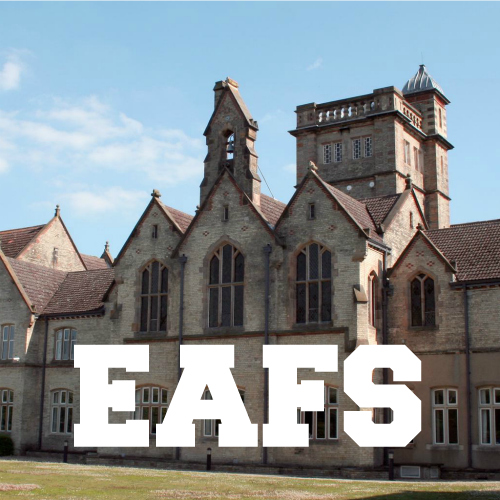 East Anglia Foundation School (EAFS)
Addenbrooke's Hospital, Cambridge and Norfolk and Norwich University Hospital, Norwich provide 33 foundation doctors with the opportunity to undertake a four month academic research placement in F2 as part of a two year Foundation Programme.
Specialties include medicine, surgery, neurosciences, perioperative medicine, general practice and public health.
Please contact recruitment.eoe@hee.nhs.uk with any queries.
The interview structure at Cambridge consists of a single panel with both clinical and academic questions. For the Norwich AUoA there are three different stations: Clinical Scenarios, Teaching/Communications and Research. No presentation is required.
Although the following jobs 19/EAN/01/AFP/RCX00/01/04 – 07 and 19/EAN/01/AFPed/RGQ00/01-04 are recruited via the EBH AUoA, successful candidates will train under the EAFS while in post.
East Anglian Foundation School Educational Academics (in partnership with UEA):
**Please note that although these rotations are recruited to by the EBH AUoA if you are successfully appointed you will be a trainee within the East Anglian Foundation School for the duration of your training**
Clinical Context
Foundation Year 1
The two Academic Foundation Year 1 posts in Ipswich Hospital will be comprised of 4 month placements in 3 of the posts from: general surgery; acute medicine; psychiatry; urology; paediatrics; stroke medicine. The 2 FY1 academic posts at Queen Elizabeth Hospital, King's Lynn consist of: general medicine; general surgery/hepatobiliary; psychiatry as shown in the placements on Oriel.  In all of these posts you will participate in the standard ward based duties of all FY1 doctors based at the two NHS Trusts.
The FY1 year is designed to fulfil the basic GMC requirements for full registration.  The rotations are designed to give a broad experience in medicine, building confidence and experience in managing a broad range of emergency, acute and chronic presentations. Specific details of the clinical post, such as banding, will be communicated to you by the trusts.
Foundation Year 2
The Academic FY2 posts are in addition to the established FY2 posts based at the two NHS Trusts.  These posts are for 6 months in two specialities rather than the 4 month posts for other FY2 to maintain clinical continuity whist working less than full time in the clinical arena. At Ipswich Hospital these two posts are in Geriatric medicine and respiratory medicine, and at Kings Lynn, these two posts are Emergency Department and General Practice.
Outline timetable – subject to change and for information only for paired posts

 

F2 post A

F2 post B

Monday

Clinical

Clinical

Tuesday

Clinical

Clinical

Wednesday

Academic day

Clinical

Thursday

Academic day

Academic day

Friday

Clinical

Academic day

Weekends

Clinical as determined by Trust

Clinical as determined by Trust

Choice of academic release day is as determined by the Trust and UEA and is related to face to face teaching (Thursday) on the PGCertClinEd at UEA..
Educational Programme
Post GraduateCertificate in Clinical Education, UEA
The UEA postgraduate taught programme in Clinical Education (see here) offers all health and social care professionals the opportunity to develop their skills in teaching, assessing, supervising and supporting the learning of others in clinical practice and/or higher education. The course is delivered jointly by the School of Health Sciences and the Norwich Medical School at UEA. It builds on the existing reputation of the Faculty of Medicine and Health Sciences for interprofessional teaching and learning, promoting learning that will equip healthcare professionals for their roles as educators in health and social care environments, where professional collaboration is increasingly essential. 
Students of the programme will explore advances in both theory and practice in clinical education and apply their knowledge through practical design and development of teaching and inquiry methods. The modules will encourage reflection on your own learning in order to support learning in others, developing the skills to design teaching, which will be applied to your own discipline and clinical areas.
The overall aims of the course are to enable the student to develop skills of independent thinking and educational practice based onmastery and application of educational theory and the underpinning evidence base in learning and teaching. A key element will beto develop educationalists within the healthcare sector who can become the educational leaders of the future.
Qualification:           Postgraduate Certificate in Clinical Education
                        60 credits required through two modules completed over the year
Modules:      Enhancing Teaching, Learning & Assessment in Clinical Education (20 credits); runs in Oct-Dec each year; 4 campus attendance days required.
Leading Teaching, Learning & Assessment in Clinical Education (40 credits); runs in Jan-June each year; 5 campus attendance days required.
Additional:  The PGCertClinEd modules are accredited for Fellowship of the Higher Education Academy.
Successful candidates will be required to complete the UEA online application form during the FY1 period to enrol on the PGCertClinEd programme for the following year (FY2).
All students on the course are allocated a personal adviser for pastoral care and academic support, as well as a project supervisor for carrying out their work-based education project.
Students will be given access to Blackboard, UEA's virtual learning environment, when the course begins. There will also be an induction.day for students new to UEA with additional supporting information provided via Blackboard. All course materials and assessments, including reading lists are also provided in Blackboard. A student handbook will also be made available to download from the Blackboard course site.
A calendar of provisional dates will be made available 2-3 months before the start of the course so that students can plan ahead for attending the campus teaching dates.
Please email the Recruitment Team  if you urgently need to move your interview date or time. It may be possible for you to exchange appointments with another candidate.
Timeline for East of England Foundation Programmes - Academic Recruitment August 2018 
View available Academic foundation programmes. AFPs in each AUoA are available to view on Oriel.

 20 August 2018

Registration period. All programmes are available to view.

 24 September 2018

 

Complete the online application form for both the Foundation Programme and if required the Academic Foundation Programme. The application period closes at 12.00 noon (BST) on 13 October 2017. Late applications will not be accepted under any circumstances.

 01-12 October 2018

Deadline for requests for pre-allocation to a particular UoA on the grounds of special circumstances.

12 October 2018

AFP local short-listing and interviews. Deadlines and processes for short-listing and interviews will vary by AUoA. Each AUoA will communicate with the applicants who apply to it.

From 15 October 2018

EAFS interview dates (Cambridge)
 26, 27, 28 November 2018
EBH interview date 
 27, 28  November 2018
EAFS interview date (Norwich)
 13 December 2018
National SJT Dates
 7 December 2018, 7 January 2019

AFP national offers date: all e-mails sent via Oriel.

 16 January 2019

National deadline for acceptance/reject offers
 18 January 2018 by midday
First national cascade of offers
 23 January 2019 – 09.00am
National deadline for acceptance/reject offers (cascade 1)
TBC
Second national cascade of offers
TBC
National deadline for acceptance/reject offers (cascade 2)
TBC
Third national cascade of offers
TBC
National deadline for acceptance/reject offers (cascade 3)
TBC
The panel may be able to offer interview feedback following confirmation of the outcome.
It's not possible to provide feedback on your application.
If you have been placed on the reserve list you will be notified via Oriel. Following initial offers for AFP places, AUoAs will offer any unfilled places to applicants on the reserve list through a cascade process. Oriel will be used to inform successful AFP applicants of any offers being made and all offers will have to be accepted or declined on Oriel before the stated deadline. Any AFP applicants who are not successfully placed will be automatically included in the FP process and allocated to a UoA. Further information and a link to the Handbook can be found here.
Neither of our Foundation Schools offer Skype interviews - even if your elective period coincides with the interview dates. Therefore you must attend in person. If you have a medical condition or caring responsibility which precludes you from attending any of the interview dates, you should contact the Recruitment Team directly for advice. 
Thursday, 22 November, 2018
Show Between Dates:
Thursday, 22 November, 2018