Welcome to all our Current trainees!
Thank you for looking at our web pages. Hopefully the information is clear, and you can find answers for any of your queries that are locally based!
For national FAQ, the UKFPO Rough Guide and Curriculum should answer most of your questions. You can also refer to the GMC website for guidance on registration, the UKFPO website or in their FAQ section for information on national policy and the medical careers website for careers advice. If you have questions that are specific to your personal situation and which are not answered on this page, they may be in  our trainee hub pages, or then you should ask your FTPD in the first instance.
Who's Who at the deanery!
We tend to use 'deanery' and HEE EoE slightly interchangeably. These pages are specific to HEE EoE and our two foundation schools: Essex, Bedfordshire and Hertfordshire  (EBH) and the East Anglia Foundation Schools (EAFS).
HEE EoE is headed up by our Dean, Professor B Irish supported by the Deputy Deans, the deputy particularly supporting secondary care and therefore Foundation is Dr I Barton.
The Foundation Schools are headed up by the Foundation Schools Director Dr H Johnson, and supported by Dr H Barker, (the deputy for EAFS) and Dr R Banerjee (the deputy for EBH). We liaise with the national group, other schools and supports within the deanery, the foundation training programme directors and medical education managers to set policy and guidance for foundation. We are part of various national groups looking to set the shape of training and best practice. We support trainees with difficulties, oversee recruitment and assessment, quality assurance and the education and training within trusts, and look to provide innovation and improve the benefit of training in foundation for you. We make the call on difficult decisions.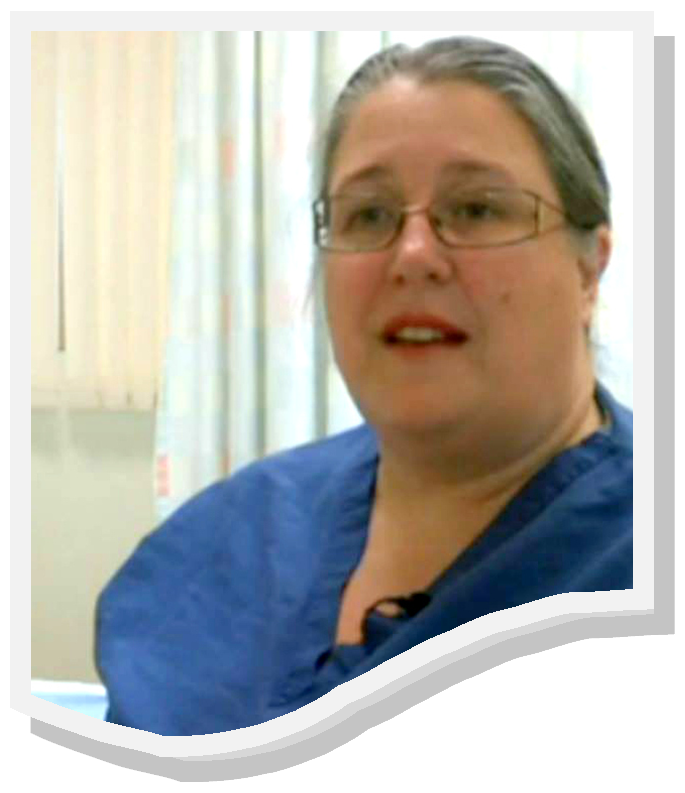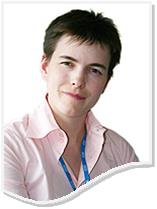 We have a number of team members from administration, recruitment, assessment, programmes and faculty support who work tirelessly to help keep the backbone function of Foundation, as well as the other schools, running smoothly. Their contacts are below. The programmes team [edit.eoe] answer all the queries around rotations and programmes, and should be notified of sickness, maternity and all LtFT, TOFP and IFST requests go through them. The assessment team answer all the queries around central ARCP and faculty support are involved with the hub events and wider programme issues and trainee representatives. Below is a photo of our recruitment and programmes lead celebrating in July at having all the posts filled!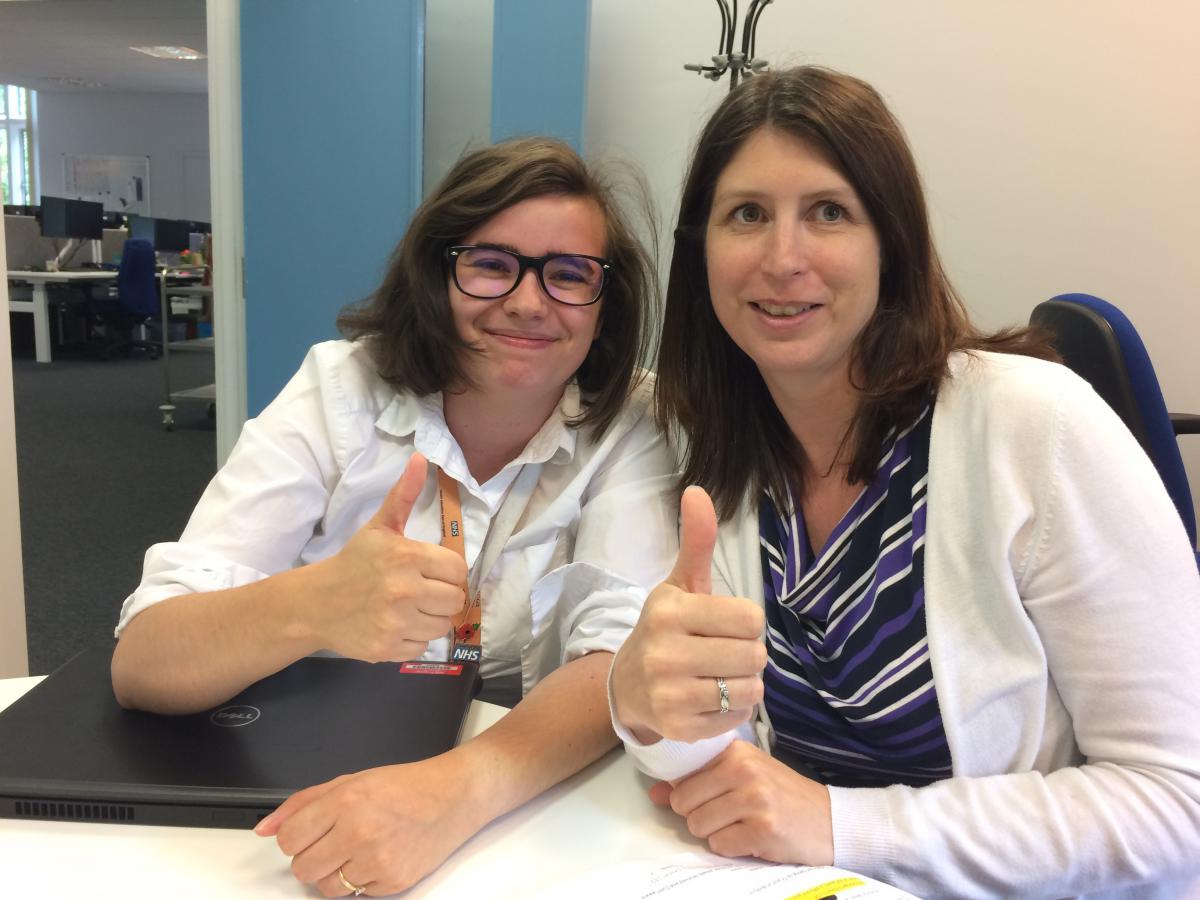 We have a wider 'core central foundation team' which includes our simulation  FTPD Dr C Liu, the HEE Simulation Associate Dean Dr G Winnett, our GP liaison Dr P Wright, our Associate Dean for careers and out of programme and support Dr F Crawley, the overseas FTPD Dr R Makker and the Hub FTPD Dr Z Khan.  They have areas of expertise that we draw on to improve and support your foundation experience.
Then, the interface between the deanery and you is your local trust education team. This is led in foundation by your FTPD and the Medical Education Manager [MEM]. They organise local teaching and training, review their local rotations and troubleshoot for you, as well as liaise with your Education and Clinical Supervisors. We meet them at central teaching, training and business meetings, as well as when we drop in on trusts. They look at our ideas and aspirations and help hone them into workable advances for you.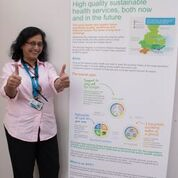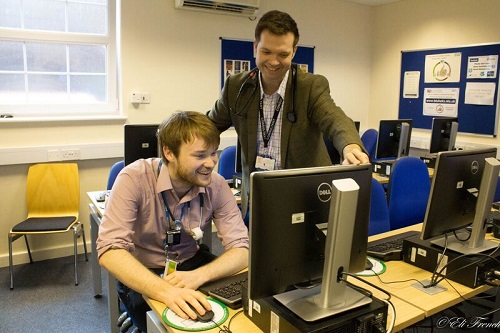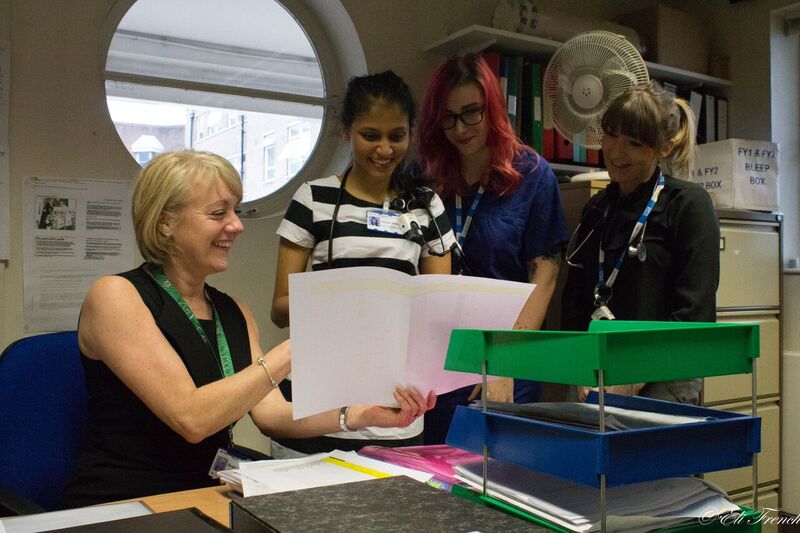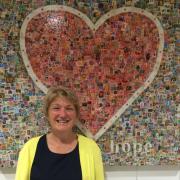 What do we do?
We have three key themes we focus on each year. One of our three key themes for foundation training in the East of England is Excellence in Education. We are aspiring to create a focussed, delivered educational programme of 60 mandatory hours per year for each trainee that covers the curriculum and is also inspiring. Look at our education page to find out more.
We wish for trustworthy training rotations for our foundation doctors. We review the GMC survey and information we get from our Foundation training programme directors [ FTPD] , visits and trainee reps to provide suitable balanced rotations and provide quality training. Our hospitals can sometimes be hard pressed, and in those instances we work with them to provide solutions that maintain training and education. We aren't perfect, but we are aspiring to be better. Sometimes the best, and most innovative, solutions come from trainees themselves and we can help you with implementation. Our FTPD in each trust are there for your assistance.
Our final strand is in personalising support. Becoming a doctor can be tough, and we want to do everything we can to help this go smoothly. We have an F2 to F1 mentorship programme, to support that step from medical student to doctor; resilience training workshops, careers and professional workshops. We are supportive of those requiring Less than Full Time Training [LTFTT] and if required time out of training or Inter-Foundation school transfers. We  also have an excellent professional support unit for those that need a little more. The deanery trainee wellbeing hub describes many of the opportunities for you. We are looking to see what else would be helpful and useful. All ideas are considered! Either talk to your foundation representatives or FTPD about taking forwards good ideas.
Trainee Representatives
Trainee representation is a key element in the development and monitoring of the Foundation Programme, and representatives play a valuable role in providing feedback and helping shape new initiatives. We have trainee reps from across the schools and from both academic and standard training programmes. Please talk to them, feedback and give ideas through them. They are given advance access to guidelines in draft to consider the trainee view.
As a trainee representative, you are mandated to attend FDAB - the foundation doctors advisory board - which develops policies and feeds back nationally, as well as local meetings with the FSD.
Please see the Trainee Representative Role document below for further information.
---

THE TRAINEE INFO ZONE!
HORUS E-Portfolio
While you are in foundation you will be given an e-portfolio as a learning log.
This is planned to be a complete record of your education, training and supervision in foundation.
When you get your e-portfolio please look at it, see all the different areas and what you are expected to compete and upload.
Your e-portfolio is the key evidence used in your end of year ARCP to determine whether you can progress or whether more training time is required.
Click here to access the Horus support pages which is an excellent resource. 
New to 2019-2020 is the LEARN form, which we would like you to complete instead for your SLE.
If you have a technical problem with ePortfolio you should contact servicedesk.horus@hee.nhs.uk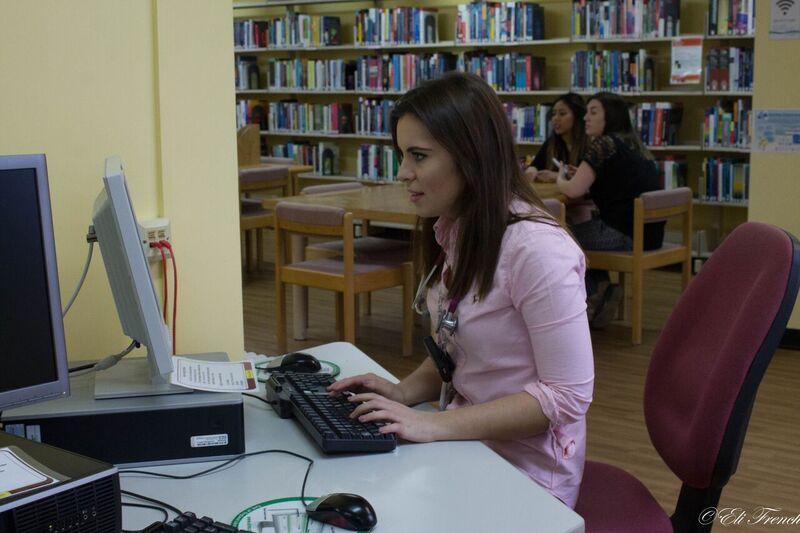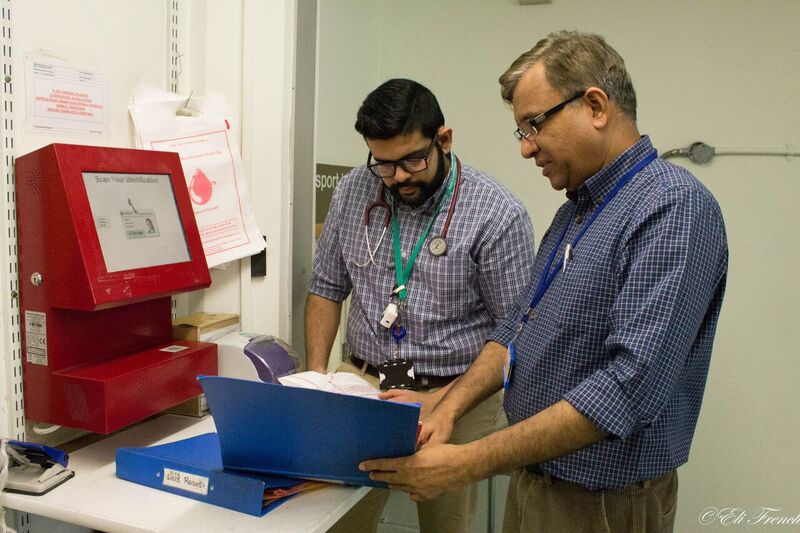 Useful information on processes
Deanery wide processes can be found on the main site trainee resources hub.
Nation wide processes as part of UKFPO can be found on their resource bank page
Moving or Changing Rotations
1.Inter foundation school transfer [IFST] [changing foundation schools] NB THIS HAS CHANGED FOR 2020
To qualify for a transfer, you must be able to provide evidence that your circumstances have changed unexpectedly since your initial application, and that you have an unanticipated caring responsibility or medical condition which now requires you to remain in a specific location. The criteria are very strict and are followed closely. Please refer to the UKFPO documentation.
Please note that you will not qualify for a transfer on the basis of:
1) Pregnancy 
3.1.2 If the sole criterion is that the applicant (or their partner) has become pregnant since submitting their Foundation Programme application or since commencing their foundation training, this will not be regarded as a reason for an inter-foundation school transfer 
Please see UKFPO website guidance for medical students and trainees on the new centralised IFST process and the electronic form. This process has been aligned with the Inter-Deanery Transfer (IDT) process used in specialty. guide below in files.
 
Please also find  guidance for foundation schools in regard to this process, which includes details of the timelines involved. The majority of applications for IFST will be managed centrally, however there will still be the option for trainees to apply to the foundation school for transfers at short notice due to exceptional circumstances.
Timetable dates for 2020 and approx dates for ongoing years - check UKFPO for exact dates as HEE EoE has these dates on the website for indicative purposes only.
Application window opens Monday 2nd March 2020
Application window closes Thursday 19th March 2020
Administrative review of applications Monday 9th – Monday 30th March 2020
Notification of incomplete applications* By Tuesday 31st March 2020
National review panels consider applications** Wednesday 15th and Thursday 16th April 2020
Panel outcomes issued to applicants Monday 20th April 2020
Transfer confirmations to applicants Thursday 23rd April 2020
Deadline for late applications Thursday 28th May 2020
Outcomes for late applications Thursday 18th June 2020
New rotations commence August 2020 *incomplete applications will not be put forward for consideration by clinical panels and will be withdrawn.
2.Intra foundation school transfers [within the same school].
Each year we have some trainees that do require to move trusts for very specific and valid reasons between F1 and F2. They are low in number, and we review the indications for movement along the lines of the inter-deanery transfer. If you fall into this category, we would always suggest discussing this with your FTPD first. If this is not possible, or you feel uncomfortable, please contact the programmes team and the relevant deputy FSD. We will need you to provide the information to support your request, and may ask to meet you. Where possible, we will look for a placement that will be suitable. Our F2 posts are advertised for LAT recruitment in March, and so we will need to have your request wherever possible in February. There may not be a suitable post, and we may be unable to facilitate a transfer.
We specifically do not accept trainees who wish to stay in the teaching hospitals of NNUH or Addenbrookes instead of rotating to their peripheral F2 placement. You would need to apply through the standalone LAT scheme, and it is unusual for any teaching hospital vacancies within our region to be advertised.
If our PSW has strongly recommended the transfer, then we make every effort to accommodate this.
3.No-swap policy
Last year we trialed a swap policy. However, on discussion between HEE EoE and BMA representation this has been superceded by the agreement made, and there are now no swaps in foundation, except those with exceptional need.
This does include travelling to community placements. We recommend that trainees review where their community placements are situated, learn to drive, check public transport etc so that they can attend work. This is particularly the case with GP placements as they are often rural. 
Please see the documentation below.
4. working Less than full time
We are very open to trainees working less than full time. please look at the trainee wellbeing pages for application and further information. It can be quite complicated, and we suggest that you discuss this in advance with the FTPD of your trust or the FSD as well as the LTFTT team.
If you wish to work LTFT from the start,

Please discuss with the foundation school director from when you have been allocated our school. we ideally look to job share foundation trainees, as this is seen as very positive by the trusts, and with two doctors sharing one post, it is certainly less pressure. If there are not two doctors to share, then we do approve LTFTT, but the trust has only one less than full time trainee in a full time post, which can cause some service delivery difficulties.
We would recommend that you consider one of our purposeful less than full time posts [see the priority programmes in the foundation recruitment page]
If you are working at 60% you will need 5 F1 posts, we will therefore ask you once you have started your f1 rotation to 'reserve' your rotation for the next year.  this can be the same rotation, so that you get the f2 posts you had originally planned, or you may choose an alternative rotation. you will do the last post of that year at f2, move into the f2 rotation attached and then for your final 4 month block we will offer you a vacant post, ideally at that trust, though it maybe at another within the hub.
If you are working at 80%, you need 4 rotations at F1, and we would plan that you start your F2 year, but the first rotation is at an F1 level, we may need to change the order of the posts. You will then need 2 further F2 posts, and we would offer you a vacant post, ideally at that trust though it may be another within the area hub.
It is not an automatic right to change the percentage of the LTFT you do, particularly if you are in a job share. We would try and accommodate this, but you do need to speak to the foundation school director.

If you choose to work LTFT after the start. Unless this has been recommended by the PSW or occupational health, you will need to wait for the next rotation before moving between full time, and less than full time. We work in the 'currency' of 4 month placements.

If you require an extension to F1, we would usually look to start your first F2 post at F1 level, as long as this is possible. it may be that we swap the order of your rotations.
You may be asked to change rotations to slot share with another Foundation doctor.
The number of placements you require in F1 and F2 will be calculated.
Your additional F2 posts will be offered from vacant posts, ideally within your local trust though it may be at another within the area hub. It is likely that you will slot share these posts.
It is not an automatic right to change the percentage of the LTFT you do, particularly if you are in a job share. We would try and accommodate this, but you do need to speak to the foundation school director.
ARCP/ 'Signing Off'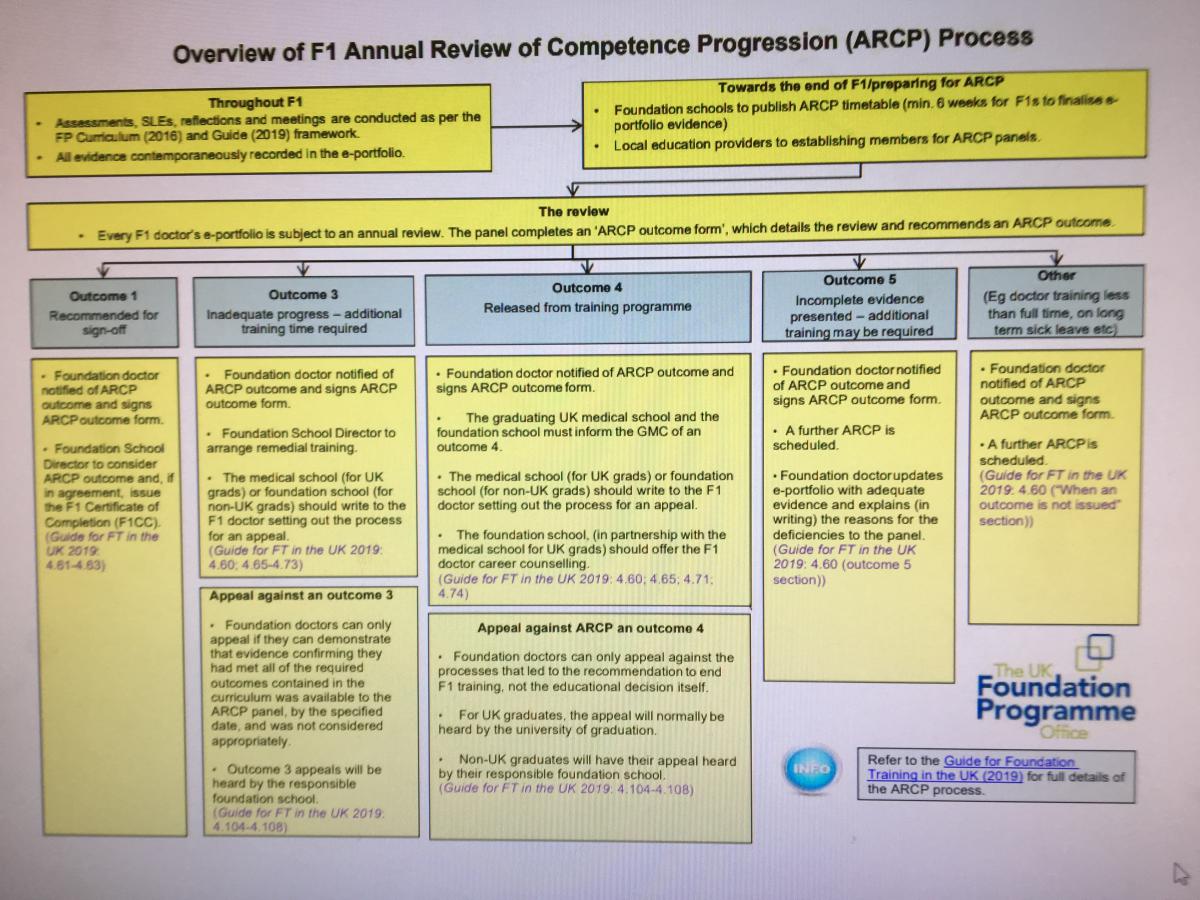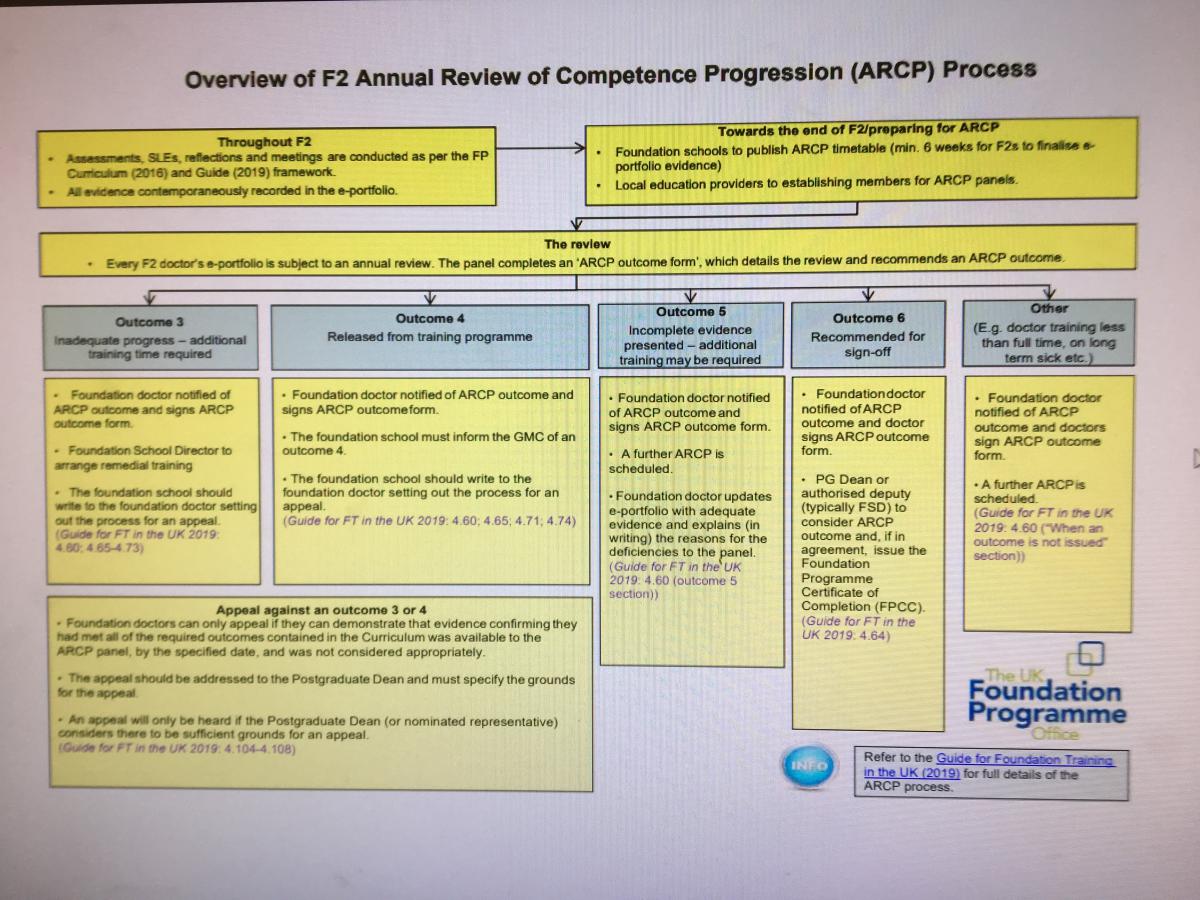 The Annual Review of Competency Progression [ARCP] is a review of evidence of achievement over the course of a year of training. The ARCP Panel will review and validate the educational supervisor's recommended outcome against the foundation doctor's portfolio of evidence. Although the ARCP is not in itself an assessment, it is a summative judgement of a foundation doctor's performance and development throughout the year. The ARCP Panel will make recommendations to the postgraduate dean, meaning the ARCP process decides whether an individual doctor can progress to the next stage of training. Progression is dependent on evidence that the foundation doctor has met or exceeded the minimum expected level of performance in each of the foundation professional capabilities (foundation programme training outcomes).
Even if you are on maternity leave/statutory leave or out of programme an ARCP will be held for you [please review the foundation guide] and you will be asked to provide a form R to the ftpd, as well as a return date where possible. Please also see the ARCP page on the UKFPO website
ARCP Documents within e-portfolio
Your ARCP is held usually May/June in the academic year within a nationally set dates window.
We will be updating guidance on:
F1 Sign Off, ARCP and Full GMC Registration Process

F2 Sign Off, ARCP and Revalidation Process

For detailed guidance on applying for your Certificate of Experience visit the GMC webpage.
For information on targets and assessment please refer to the curriculum.
You need to check the updated ARCP checklist when you start your post and again in April.
For a complete list of requirements download the checklist from below when updated.
Please note that there is a change in how the teaching is counted, and there is a minimum of 60 hours expected, inclusive of a mandatory of high fidelity simulation, 2 clinical hubs, 1 non clinical hub, a VR session and 1/2 day script. Please review in educational opportunities
Most trainees will have their ARCP at their local trust. However, we ask for those who may not get 'signed off' - ie get an outcome 1 or 6 - to come to a central ARCP where there will be at least one of the foundation school directors as well as a lay representative and your local FTPD or representative. Here we can not only make a judgement around the ARCP outcome, but then discuss with you once the panel has reached the decision as to next steps. These are usually in the first week of July.
GMC SURVEY [F1 and F2] and Foundation Destination Survey [F2]
You are required to complete these for your successful ARCP.
Education

 Please look at our page on educational opportunities
 Look at how to make the taught programme broad, balanced and also unique to you.
Please look at our educational opportunities page for the full details of our 60 hours taught programme plan.
Study Leave
this is covered in our educational opportunities page, as predominantly foundation study leave consists of your taught programme. Please look there.
Tasters
Tasters are defined as ' A period of time, usually one to two weeks, spent in a specialty in which the Foundation Programme trainee has not previously worked, which enables the development of insight into the work of a specialty and which promotes careers reflection.'
Tasters are available for F1 and F2 trainees although they are predominately undertaken by those in F2 posts. Follow our tasters link.
Tasters should be encouraged for  preferably one week attachments to maximise experiences overall. Tasters of one to five days are increasingly available during F1. Trainees should plan their tasters well in advance and are expected to undertake tasters locally or within Health Education England – EoE boundaries. Exceptionally tasters may be approved in locations outside EoE if the speciality is not represented there.
Overseas tasters are not permitted.
Initial contact should be through the Foundation Programme administrators found in local Postgraduate Medical Education Centres.  Advice and approval should be sought from your Educational Supervisor and Foundation Programme Director. Trainees are reminded to follow their local annual and study leave protocols when requesting tasters.
Full guidance on Tasters can be found on the Foundation Programme website
​Foundation Training in General Practice
If you have a rotation in General Practice, download the guide from this page to learn more about how this works.

Changes to Training Plan
Cross covering due to winter pressures
HEE has now published national guidance on supporting trainees during winter pressures
https://www.hee.nhs.uk/our-work/winter-pressures-guidance
This complements the local guidance we issued on 19th November 2018; could you please refer to the national guidance as well as our local guidance, see below.
Management of Absence in Foundation/ Time out of training [TOOT]
Trainees are permitted only 20 days absence not including annual and study leave within each of the foundation years. Typically time out of training is for ill health, carers or parental leave, maternity leave and more recently strike action. If you have slightly more than 20 days absence your e-portfolio and absence will be reviewed, and if you have kept this up to date and have met all the competencies you will probably be allowed to progress. If the absence has been longer, you will require a further four months rotation as a minimum. The FSD and deputies are the final arbiter of time required, and may well suggest a central ARCP to allow them to make a considered judgment if in equipoise, or they may be happy to give you the appropriate 'training pause' and determine the extra time [please refer to foundation guide]. If there are significant patches of absence, and more than one rotation has been affected, they may determine that restarting foundation is the best option.
We cannot guarantee to provide additional time at your previous trust, though where possible we will do so and this is more likely when we are contacted early by yourselves or the trust. We make every endeavour to place you at a geographically close location. Additional time requires us to fill vacant slots rather than create new posts.
Please see our policy included as a document below.
Please note that if your time out of training is prolonged for maternity leave, carers or special circumstances or illness, we will need to reserve you a rotation for further time within your current year. Please contact the programmes team February or March to ensure that they have your details [see administrative contacts] , particularly if you will require a further year, so that we can remove a suitable post from national recruitment. Although we cannot guarantee to provide additional time at your previous trust, we do endeavour to do so in the majority of cases and this is more likely achieved when we are contacted by mid February in the year that you plan to return for August or later. For out of synch returns, contact us early through the programmes team. It can take us a while to have all the vacancies in and match up all the trainees, but we aim to have done this is most cases by April.
Note that Maternity Leave has employment law around it, and HR are the best advisors on this. However, it is vital that HEE know when your employers are told so that we can forward plan. It is therefore important to let us know as well as the trust early in your pregnancy, as employment law may alter planned rotations between F1 and F2 [documentation can be found below].
On your return, the Supported Return to Training (SuppoRRT) service will help you get back up to speed, as well as helping to facilitate any necessary additional shadowing or training.
Time Out of Foundation Programme [TOFP] [OOPC/R] * this is updated in the new foundation guide to the new name*
We discourage trainees for taking time out of the foundation programme, as it is disruptive to the acquisition of the key foundation skills. However, we will review requests in line with the Foundation Guide. Applications should be received by January 31st by completion of the application form to be considered. We only consider an out of synch time out under exceptional circumstances. We only grant TOFP for longer than one year under exceptional circumstances, and usually suggest that you should resign from the programme and then apply for a standalone LAT F2. 
When you return from TOFP, you are unlikely to return to the same trust and not the same rotation, as you will be slotted into a vacancy within the foundation school. We expect you to contact the programmes team centrally in the February of that year to confirm you are returning to the foundation programme.
The application should be sent both to the relevant deputy FSD and the programmes team. Please see the extended FAQ below.
occasionally we get asked if trainees can 'defer' between medical school and F1, and F1 and F2. The quick answer is no, there is no 'deferment' in foundation. However, you may be successful in applying for OOPC if this is done early enough - as the timings for TOFP.
Trainees can have statutory leave [such as maternity leave, sick leave] and we will look individually at how that is best managed,
sometimes with a trainee 'due' in her first rotation, we may often agree that starting a year later is reasonable. However, we would expect all the trainees to complete the TOFP application form and send this with their reasons to the FSD with a very reasonable time for the trust to source alternative doctors [for pregnancy this can be done when you notify pregnancy, so by 20 weeks or 3 months before start date]
If a trainee has had significant health issues/hospitalisation we would anticipate that this would be a sickness absence instead, therefore only rarely with OH, GP and specialist support in exceptional circumstances would we consider a prolonged sickness absence with a defined start  [not deferment though in practical terms this can seem in effect the same and with new guidance possibly through the OOPC mechanism], and we would not anticipate the trainee working in a medical capacity elsewhere in this time.
Studying Abroad
Foundation Year 1 (F1)
Cambridge graduates whose studentship agreement requires them to return to their home country following graduation may apply to undertake F1 outside the UK. No other circumstances will be approved for F1 training outside the UK. For further information please contact Sue Eason, PA to the Clinical Dean at the University of Cambridge School of Clinical Medicine.
Foundation Year 2 (F2)
The East of England Foundation Schools do not offer the opportunity to undertake F2 training outside the UK.
The Medical Careers site suggests training abroad after Foundation Training. Click here for further advice.
Leaving the foundation programme
Each year some trainees relinquish their F2 number for a variety of reasons. We recommend that you read the latest information about applying for higher training, as you will need to complete your Foundation programme in a recognised post [not a LAS or trust doctor post]. The 2019 guidance around evidence of foundation competence is in a document below, and this is the relevant section.
Before you leave,
you must have an ARCP with your FTPD and provide a form R for this. You will be given an outcome code of N21- resignation with no training issues or N22- Resignation with training issues.
You must notify the trust HR, the deputy Foundation School Director for your region, and the programmes team at HEE.
'I started but did not complete a full Foundation Programme. Can I still apply?' Not unless you can provide evidence of addressing your outstanding educational needs. Time simply served in other posts does not count. All CT1/ST1 person specifications have as one of their eligibility criteria: Not ever relinquished or been released or removed from a UK Foundation Programme or a stand-alone Foundation Year 2 post or its equivalent without subsequent evidence of completion/remediation. This would normally require you to return to the Foundation Programme to complete the outstanding requirements.
If you did leave the foundation programme at F1, you would then need to complete an F2 training programme in its entirety [through F2 LAT]
Trainees who have left our programme due to significant health concerns should contact us around how they may return into training if appropriate in the future.
Those that leave training after F2 and return to medical training at a later date should look at our suppoRRT pages or email the FSD/foundation team.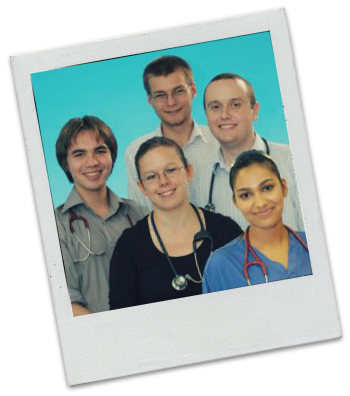 FY1
The first Tuesday of August is the official start date of FY1.
The mandatory Preparation for Professional Practice week starts one week prior to this and your employing Trust will send you full details. 
FY2
The first Wednesday of August is the official start date of F2.
Please refer to the PDF document  'Guidance for Study leave for Foundation Programme Doctors in the East of England' in the document download section below. 
Preparation for Professional Practice is a mandatory induction period which takes place just before your F1 programme starts. Therefore you mustn't take leave in the last week of July or the first week of August.
Timetables and start dates for PFPP will vary between Trusts so please contact your new employer for further information.
We will review requests in line with the Foundation Guide. Applications should be received by January 31st by completion of the application form to be considered. We only consider an out of synch time out under exceptional circumstances. We only grant TOFP for longer than one year under exceptional circumstances, and usually suggest that you should resign from the programme and then apply for a standalone LAT F2. 
When you return from TOFP, you are unlikely to return to the same trust and not the same rotation, as you will be slotted into a vacancy within the foundation school. We expect you to contact us in the February of that year to confirm you are returning to the foundation programme.
The application should be sent both to the relevant deputy FSD and the programmes team. Please see the extended FAQ below.
7.79     Foundation doctors who want to take time out of the Foundation Programme (TOFP) should first discuss this with their educational supervisor. 
7.80     The duration of TOFP will usually be for 12 months to avoid foundation doctors becoming out of phase with the Foundation Programme. However, foundation schools may grant TOFP for longer periods. Foundation schools will typically only grant TOFP at the end of F1 so that the time out is taken between the end of F1 and the beginning of F2. Time out during F1 or F2 placements will only be considered in exceptional circumstances. 
7.81     Foundation doctors may ask to take time out of their two-year foundation programme for a number of reasons, including:
gaining clinical experience outside of the Foundation Programme
undertaking a period of research
a planned career break.
7.82     Foundation doctors who take time outside of UK national health service employment as part of the TOFP process are able to count prior national health service employment for the purpose of incremental credit and starting salary, sick pay and maternity leave entitlements subject to the terms of service. Any service or employment outside the national health service will not count for national health service pension purposes. More information about terms of service in each of the countries can be found at: NHS Employers (for England and Wales); www.gov.scot (for Scotland); and www.dhsspsni.gov.uk (for Northern Ireland). 
7.83     Foundation doctors who take time out of the Foundation Programme are advised to consult the GMC website about options for GMC registration. A discussion with the educational supervisor, FTPD/T or FSD is also advisable. 
7.84     Foundation doctors who take time out of F1 to undertake training outside the UK will require a Certificate of Experience from their medical school confirming they have successfully completed the requirements of F1 in order to apply for full GMC registration. No other evidence will be accepted. If the foundation doctor cannot provide the Certificate of Experience they are not eligible for full registration and will be limited to applying for provisional registration on their return. Further guidance can be found on the GMC website: http://www.gmc-uk.org/doctors/registration_applications/uk_internships.asp. 
7.85     If, after discussion, a doctor decides to go ahead with their request to take time out, they should fill in a TOFP request form and send it to the FSD (a national TOFP form is published on the UKFPO website  although deaneries/foundation schools may have their own forms). The request will be reviewed in line with the foundation school's procedures. 
7.86     The FSD will need to receive such requests by the end of the sixth month of the F1 year unless there are exceptional circumstances. 
7.87     The FSD may set an upper limit on the number of foundation doctors who will be permitted to take TOFP, as there are a limited number of places in F2 programmes. 
7.88     If the FSD agrees to TOFP, the foundation doctor will be able to return to their foundation school at the end of the agreed period but not necessarily to the same LEP or rotation as originally allocated. 
7.89     If a foundation doctor's request for time out has been agreed but their plans change, the foundation school will try to arrange an appropriate training opportunity for the doctor at short notice but the school cannot guarantee to do so. 
7.90     It is the foundation doctor's responsibility to tell their FSD six months before the start date of their F2 year that they plan to return to the Foundation Programme in accordance with an agreed process. If the foundation doctor does not contact the FSD as agreed, the foundation school is no longer required to hold a F2 rotation and the foundation doctor would need to apply for a vacant F2 appointment in open competition. 
7.91     Foundation doctors may appeal against the decision of the FSD not to grant TOFP. The foundation school will publish and manage an appeals process. Foundation doctors may normally appeal against the decision on the grounds that the process was not applied with appropriate diligence or due care or that there is evidence of prejudice, bias or conflict of interest in the handling of the application. The appeal should be heard by a panel comprising at least three people, none of whom were involved in the original decision. 
7.94     Medical students and foundation doctors must act in accordance with the GMC's guidance in Good Medical Practice on accepting posts and then refusing them, i.e. they must give the foundation school sufficient time to make suitable arrangements to meet patient and service needs. Appointees and employees are expected to meet the terms and conditions of their contract if they wish to resign (see 10.54 – 10.55 and 11.50 – 11.51 resignation). ]
Horus e-Portfolio
All new F1 doctors will be set up on the e-portfolio at the beginning of the training year and will be given log in details and a username by the Postgraduate Education Centre team at their employing Trust. These details and further information about the e-portfolio are usually provided to new F1s during shadowing week.
The e-portfolio website address is: https://horus.hee.nhs.uk/login
The foundation e-portfolio helps foundation doctors to plan their learning and to demonstrate progression. It contains:
Personal and Professional Development Plan (PDP)
Meetings with your educational and clinical supervisor(s)
Assessments
Supervised learning events (SLEs)
Reflective reports and other evidence
Sign-off documents
 
It is the responsibility of the foundation doctor to keep their e-Portfolio up to date. It will be reviewed throughout their training, and ultimately used to review evidence during the F1/F2 Annual Review of Competence Progression (ARCP).
Support Contacts
F1 and F2 doctors who require help with their e-portfolio should first attempt to contact the Foundation Programme Administrator in the Post-graduate Education Centre at their Trust.
Requirements for satisfactory completion of F1 / F2 are listed in the FP Reference Guide (p 55-57/68/69 and available on the Horus Support Site (F1/F2).
Timetable of Completion
| | |
| --- | --- |
| Date | Item |
| TBC    | Clinical Supervisor to have completed final 'End of Placement Report' |
| TBC    | Educational Supervisor to have completed 'End of Year Report' |
| TBC     | Trainees to ensure e-Portfolio (Horus) completed (including Form R) |
| TBC    | FTPDs to undertake ARCPs (electronically, not face-to-face) |
| TBC    | Completed ARCP/sign off forms to be returned to the Foundation School |
Requirements
The requirements for satisfactory completion of F1/F2 Foundation Programme are described in the Foundation Programme Curriculum (2016) and Foundation Programme Reference Guide (2019) (page 55-57 F1 and p.68-69 F2)
Requirements for satisfactory completion of F1
Requirements for satisfactory completion of F2
Form R
In order to complete Form R, please log in to Horus and follow the instructions:
1)    Go to Forms (start new) menu
2)    Mandatory forms for each year
3)    Select 'Form R'
4)    Select 'Create' next to the rotation of which you need to complete the Form R
5)    Read the important guidance at the start of the form and the instruction throughout carefully
6)    Complete all mandatory fields in the form – or you can 'Save (leave as draft) if you are not sure of some of the information.
7)    You must save and submit the form before your ARCP panel meets.
ARCP Panel
The ARCP in foundation is completed electronically via your ePortfolio (Horus). A review of every foundation doctor's achievements and progression, using evidence within the e-Portfolio (Horus) and other resources will be done by an ARCP Panel.
The panel will consist of at least three panel members; one of which will be a registered and licensed medical practitioner on the specialist or GP register.
The panel typically comprises of the FTPD (Chair of the panel) and two other members. Additional /other members could include:
·         A postgraduate centre manager/other senior administrator
·         Clinical supervisor
·         Educational supervisor
·         Lay representative
·         External trainer
·         Employer representative
·         External deanery/foundation school representative
Please note that a satisfactory completion of F1  or F2 result in your ARCP is only a recommendation for sign off. It is not the same or equivalent to your F1CC or FPCC which you will receive if successfully signed off
Completion of Foundation Year 1 Certificate of Completion
It is the responsibility of the Foundation School to produce the end of year competence document for trainees. F1 doctors who have successfully completed their F1 training year and have achieved an ARCP Outcome 1 will have a "Foundation Year 1 Certificate of Completion" (F1CC) document created for them. This document serves as an end of year certificate, and will be signed-off by the Foundation School Director, Postgraduate Dean or other authorised signatory.
If you are an F1 trainee in EoE – the "Foundation Year 1 Certificate of Completion" document will be produced by the assessment team once we have received notification from your employing Trust that you have achieved an ARCP Outcome 1.  The form will be electronically signed by the Foundation School Director on the eportfolio system.
 
The EoE Foundation Schools will not provide an F1 trainee with their "Foundation Year 1 Certificate of Completion" certificate until the following have been completed and submitted.
Form R  - complete and submit on ePortfolio
 Electronically sign ARCP Outcome form within 10 days of ARCP review
It is the responsibility of the Foundation School to produce the end of year competence form for trainees.  F2 doctors who have successfully completed their F2 training year and have achieved an ARCPOutcome 6 will have a "Foundation Programme Completion Certificate (FPCC)" form created for them.  This form serves as an end of year certificate, and will be signed-off by the Head of Foundation School.
F2 doctors will have their FPCC certificate released on their e-Portfolio by the assessment team once we have received notification from your employing Trust that you have achieved an ARCP Outcome 6 and the ARCP has been electronically signed by the F2 doctor. 
 
The F2 doctor's e- signature triggers the creation of the FPCC certificate on the e-Portfolio. Without a signature, the FPCC will not be auto-generated.
 
A copy of the completed FPCC certificate will be retained on each trainee's e-Portfolio account for future reference and can be printed off by the trainee. An electronic copy will also be kept on file at the Foundation School.
 
This form will need to be produced as proof that a trainee has completed F2 training when applying for specialty training.   
 
EoE Foundation Schools will no longer print hard copies of the "Foundation Achievement of Competence Document (FPCC)" 
The EoE Foundation Schools will not provide an F2 trainee with their FPCC certificate until the following have been completed and submitted -
Form R  - complete and submit on ePortfolio
F2 Destination survey – complete via Survey Monkey link which will be sent out in June
Electronically sign ARCP Outcome form within 10 days of ARCP review
General Guidance & Process
At the end of the first Foundation year, F1 trainees are required to apply for full registration with the GMC.
N.B. A trainee must not undertake any F2 post or clinical duties that require full registration until their application for full registration has been processed and granted.
It is therefore important that a trainee allows ample time for the registration process to be completed, to ensure that full GMC registration is in place before the start of an F2 post.
GMC Application on-line
Applicants for full registration need to make their application via the GMC Online for Doctors facility on the GMC website.
All F1 Doctors should read the guidance on the GMC website regarding full registration.
Declaration of Fitness to Practise (FTP)
All doctors applying for registration are asked to complete a declaration of fitness to practise and final declaration, further information can be found on the GMC website.
Guide to applications and interviews. This course is aimed at Foundation Doctors in the Midlands region. Although the primary focus is on applications and interviews for specialty training the material is also applicable to other posts. 
The webpage can be found here. Access to the content (found here) requires free registration of E-Learning for Healthcare.
We look very carefully at our foundation rotations to make sure they are safe and suitable. We have some general principles.
1, Enhancing junior doctors working lives: in line with this document, we avoid any within year swap of acute base hospital except: when it is geographically close - such as Royal Papworth; when it is to a community placement such as hospice, mental health trust, GP etc
Thursday, 15 November, 2018
Show Between Dates:
Thursday, 14 February, 2019