The Rough Guide and Curriculum should answer most of your questions. You can also refer to the GMC website for guidance on registration, the UKFPO website for information on national policy and the medical careers website for careers advice. If you have questions that are specific to your personal situation and which are not answered in our Foundation FAQ then you should check our "Who can help me?" page.
Foundation Training in General Practice
If you have a rotation in General Practice, download the guide from this page to learn more about how this works.
Trainee Representatives
Trainee representation is a key element in the development and monitoring of the Foundation Programme, and representatives play a valuable role in providing feedback and helping shape new initiatives. Please see the Trainee Representative Role document below for further information.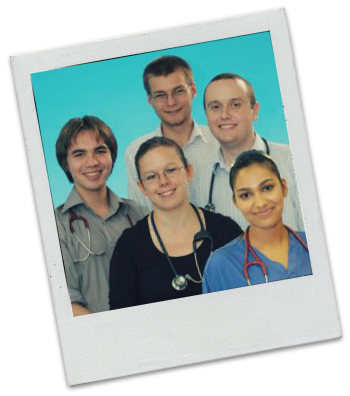 FY1
The first Tuesday of August is the official start date of FY1.
The mandatory Preparation for Professional Practice week starts one week prior to this and your employing Trust will send you full details. 
FY2
The first Wednesday of August is the official start date of F2.
Please refer to the PDF document  'Guidance for Study leave for Foundation Programme Doctors in the East of England' in the document download section below. 
One of our three key themes for foundation training in the East of England is Excellence in
Education. We are aspiring to create a focussed, delivered educational programme of 60-90 hours
per year for each trainee that covers the curriculum and is also inspiring.
This will be delivered through a mixture of local taught programmes as generic training, and also the
mandated simulation delivered sessions and now we are pleased to add our new sub-regional or
Hub delivered training events. Please see our Hub trainee guide in the document download section at the bottom of the page for more information
Preparation for Professional Practice is a mandatory induction period which takes place just before your F1 programme starts. Therefore you mustn't take leave in the last week of July or the first week of August.
Timetables and start dates for PFPP will vary between Trusts so please contact your new employer for further information.
This is an eLearning programme designed to improve your prescribing competency.
SCRIPT is fully integrated in the HEEEoE programme for both EAFS and EBH.  you are required to complete a minimum of 6 mandatory modules per year. These mandatory modules will be part of the checklist for your ARCP at the end of each year.
Please download the SCRIPT guidance document for full information.
Thursday, 15 November, 2018