Rosy Aurora is an East of England paediatric trainee. Having just finished ST3 she has chosen to take a year out in the form of an 'out of programme experience' in order to work in Malawi with VSO (Volunteer Services Overseas). This blog will be updated as regularly as cicumstances permit. Previous chapters are available as pdf downloads from the bottom of this page.
Follow this link to learn more about the RCPH/VSO Fellowship scheme (RCPCH website).
Chapter Ten
Those with eyes have read!
It's so easy to turn your back on a poor under-resourced country like Malawi. There are so many obstacles in the way of development of health care; bureaucracy, complacency, lack of money and cultural differences to name a few.
One of the UNV doctors in KCH often lectures interns on the importance of attendance and accountability and often finishes by saying 'those with ears have heard'. Similarly, I feel I have learned so much just by seeing and listening to the world around me.
I came here to learn, to enjoy life, to meet new people, experience a new culture, to seek adventure and of course to help! The charity I came here with, VSO, has very noble goals. They wish to share skills, to try and provide sustainable solutions for development. Further, to bridge the gap between the rich and the poor. Finally, to give vulnerable members of society a safe and more equal life. These goals need long term volunteers to spend a lot of time with people and to understand and in turn to be a role model for positive change.
What I have accomplished includes supporting an understaffed hospital and sharing my knowledge and skills with many interns, nurses and clinical officers. I've also been able to give parents an answer rather than a diagnosis. Interns are often too busy to explain why things have happened and I have learned that parents can only accept and let go of blame once they understand things.
Zwaitha's story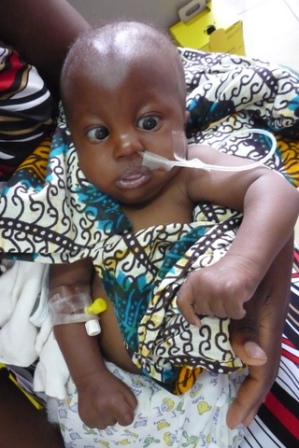 Zwaitha was diagnosed clinically to have a rare genetic condition called Edward's syndrome, he died in hospital at the age of 6 months shortly after he was admitted with heart failure and bronchiolitis. Thanks to the fellowship scheme, I could communicate with supervisors and confirm the likely problems, the reasons for Zwaitha's ill-health and prognosis with his mother just days before he died
Chisomo's story
Chisomo was born with a large mass on his nose. We later clinically diagnosed him to have a fronto-nasal encephalocoele. I spent the first 6 weeks of Chisomo's life trying to organise an MRI scan and find surgeons anywhere in the world that would be willing to operate on him. A charity name 'willingandabel' guided me through the process. By the second month of his life, Chisomo had surgery in Blantyre by a stroke of luck. He did very well post-op and continues to be followed up regularly.
| | |
| --- | --- |
| | |
| Pre-op @5 weeks | Post-op @9 weeks  |
Jacquelin's story
Jacquelin is a lovely infant who presented with an ulcerating haemangioma on her chest wall during rainy (or 'Malaria') season. With the help of discussions with Dr. Kelsall on the use of propranolol therapy and regular follow-up, her condition has greatly improved.
| | |
| --- | --- |
| | |
| Meeting Jacquelin & mum at 6 week follow-up | Capillary Haemangioma @ diagnosis |
Kamson's Story
Photo Kamson pre & post , Nephrotic Syndrome
Kamson presented with a 4 week history of progressively worsening oedema. At the point of admission he could not open his eyes fully and was breathless due to pleural effusions and ascites.
His was dehydrated and oliguric initially. After staying with us for approximately 1 month to evaluate how sensitive he was to corticosteroids, he managed to regain his identity. He left a much more content child with his grandmother, his only family member.
Gift's Story
Just as parents are not supposed to have favourite children, doctors are not supposed to have favourite patients. But I challenge anyone to choose a more deserving candidate for the title then Gift. Gift was 4 years old when i met him. He was seriously injured as a pedestrian in a road traffic accident. He spent over a month in our adult ITU being ventilated whilst his body healed from several fractures, a haemothorax, pneumothoraces and a splenectomy. He presented with upper airway obstruction a few weeks after his ITU discharge and now has a long term tracheostomy. We took this poor child's voice away and then we took his independence away. He is bound to hospital grounds as there is no way of suctioning him at home and making sure his tracheostomy is well cared for. He lives with his mother in a village far from the hospital. We are hoping the biggest teaching hospital Queen's in Blantyre will be able to help Gift.

Despite all this, each day he smiles and brightens everyone's day! Gift embraces life and health and is a shining example of determination for happiness and joy.
(Consent was taken to share all photos for teaching purposes).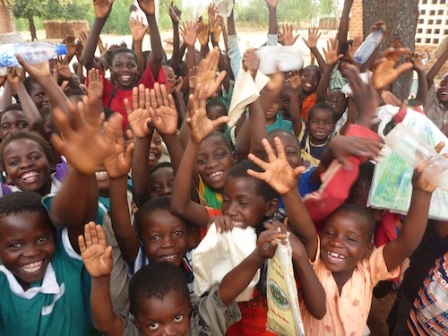 The lovely children of Mangochi, Malawi
My year out has been challenging, emotional, exciting, wonderful and inspirational!
The medicine is fascinating here, you have to think on your feet and not feel ashamed to turn to a book for help. I can't wait to do this again as a more senior clinician. Thanks to Dr. Kelsall, Dr. Curley, Dr. Mwansambo and Dr. Kazembe and all my previous supervisors involved. And final thanks to the VSO and RCPCH teams for giving me this opportunity.
A year out of programme but a lifetime of lessons, friends and memories gained.
See you very soon!
With realization of one's own potential and self-confidence in one's ability,
one can build a better world. Dalai Lama
Useful links