Through the Cambridge University School of Clinical Medicine, the Department of Paediatrics offers a number of training programmes for clinicians who wish to undertake research as part of their academic and professional development. 
These posts are part of the Integrated Academic Training (IAT) pathway funded by the NIHR, which support around 250 pre-doctoral Academic Clinical Fellows (ACF) and a smaller number of postdoctoral Academic Clinical Lecturers (ACL) posts in England. The posts link together to form a training pathway with multiple entry (and exit) points, following on from academic Foundation posts. 

Academic Clinical Fellowship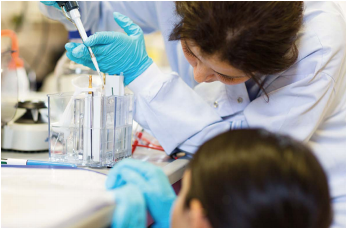 An ACF post provides a clinical and academic training environment in the early stages of your specialty training that allows you to prepare an application for a Training Fellowship leading to a PhD (or equivalent), or if applicable a postdoctoral fellowship, ie if you already hold a PhD (MBBS-PhD programme for example).
It gives you as a trainee dedicated protected research time in addition to a normal clinical training programme. Over three years (usually ST1-ST3) you are given 25% per year (total of 9 months) for research without clinical commitments and without lengthening your Level1 training.
ACF posts are advertised each October for posts to start in the following August.
The NIHR website gives full details about ACFs (job description, deadlines and recruitment process):  https://www.nihr.ac.uk/documents/2020-nihr-academic-clinical-fellowships-medical-guidance-for-recruitment-and-appointment/22472
An example of an ACF yearly schedule:
ACF1: 12 months general Paedatrics & Neonates
ACF2: 3 months general paediatrics + 9 months academic (research)
ACF3: 6 months tertiary Neonates + 6 months Speciality Paediatrics
However, this is not prescriptive and you can choose to use your 9months allocated to research in a different pattern. This will need planning and discussion with your Training Programme Director, your Educational Supervisor and your Academic Supervisor.
All ACFs have access to additional funding support in the form of an annual training bursary of £1,000 per year which can be used to cover expenses incurred in attending academic courses and conferences.
A CL post is held by a post-doctoral trainee (i.e. with a completed PhD which has been awarded), usually already established within a particular academic and/ or clinical field. Clinical Lecturer posts can be held for a maximum of four years and allow development of independent research. They usually lead to an application for a Clinician Scientist post or a University-funded Senior Lectureship. As a CL trainee you have a greater percentage of time allocated to research (50%) and it is generally possible to conduct research in parallel with clinical training (unlike an ACF, where the research periods are preparatory and intended for collection of preliminary data). 
CL posts are also part of the NIHR's Integrated Academic Training Pathway. Each year, NIHR allocates a number of funded posts to Cambridge. In addition, individual departments can provide funding for local CL posts.
ACFs are available for entry at different levels (ST1 to ST4), depending on specialty. You therefore need to fit the eligibility criteria for the appropriate entry level in the specialty which you are interested in – details will be on the HEE website www.hee.nhs.uk/ our-work/clinical-academic-careers and the specialty School websites. In general, the person specifications are very similar to the corresponding specialty and entry level. You will then need to have a look at the person specification from the NIHR. Although some applicants will have completed academic Foundation posts or Foundation posts with experience in a particular specialty, this is not a requirement. If you are thinking about a clinical academic career, it is helpful to try to get involved with research opportunities as early as possible, especially if you do not complete a dedicated academic Foundation post. Becoming involved with any research projects ongoing in your hospital or local university is a great way to get a taste of what a career in research might entail and to demonstrate your academic interest. 
CLs generally recruit into higher specialist training at ST3 and above, and again this varies according to specialty. The person specifications are very similar to the corresponding specialty and entry level, and are available on the HEE or NIHR websites. Although some applicants will have completed Academic Clinical Fellow posts, this is not a requirement. 
ACF and CL recruitment is managed by HEE and posts are advertised online via Oriel (https://www.oriel.nhs.uk/Web/Account/LandingPage). For ACFs, the applications open in October, for posts starting the following September, and remain open for about a month. The application form can be accessed via Oriel. There will be guidance to help you complete this. You can apply for both clinical academic posts and clinical posts, but the ACF recruitment round runs ahead of clinical recruitment for most specialties. Applicants successful at ACF interviews, who do not hold an NTN/ Deanery Reference Number (DRN), will need to be assessed/interviewed subsequently through the relevant national process for the specialty. Occasionally, some posts that remain vacant may be re-advertised at different points during the year. 
For CLs, the recruitment process begins somewhat later with applications usually opening in March for the following September; but posts often continue to be advertised at different points during the year. Again, the HEE website will have up-to-date information on the specific timing. 
The East of England deanery benefits from a world-class research environment via its links with the University of Cambridge, home to leading research laboratories and the Cambridge Biomedical Campus which combines internationally renowned biomedical research, state of the art patient care and education on a single site.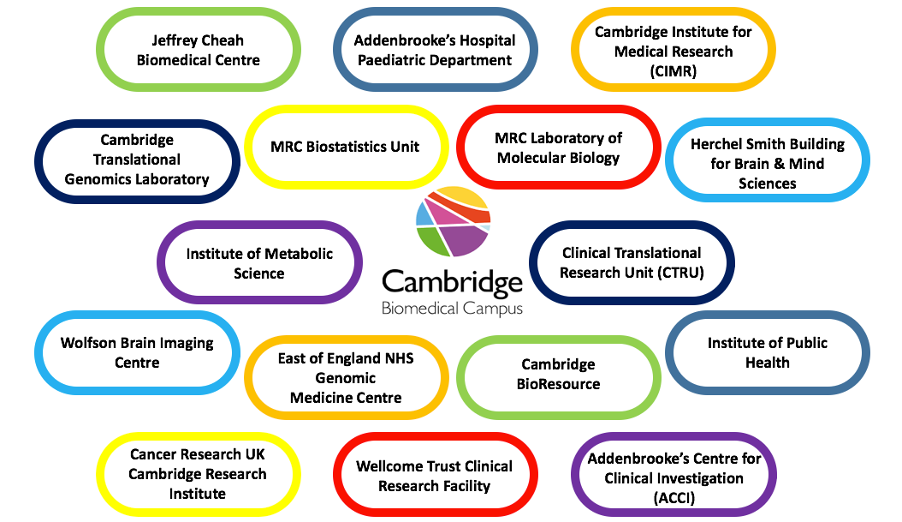 It has a dedicated Academic office which supports academic trainees throughout their training (Cambridge Academic Training Office: https://gcat.medschl.cam.ac.uk/clinical-academic-training-office/).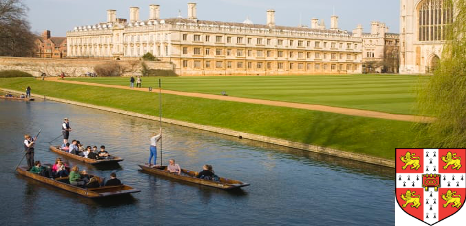 The appointments process, induction events, academic reviews and mentoring focuses on both training and the formulation of a PhD/next stage fellowship application. A significant number of East of England School of Paediatrics ACF alumni have progressed into nationally competitive PhDs, 'next-phase' fellowships or other equivalent academic placements
CATO has created and is running a mentor schemes specifically to meet the needs of the clinical academic trainees on the AFP, ACF and CL programmes. These schemes are based on developmental mentoring. The relationship is mentee led and the mentor supports the mentee to manage their own learning and development. 
Clinical Academic Trainees' Annual Symposium 
This is a half-day conference comprising science talks by pioneers in their field and workshops on topics of interest to Academic trainees, such as post-PhD career opportunities or how to prepare for a fellowship interview. It is an excellent way to meet with fellow AFP, ACF and Clinical Lecturer from all specialties. The day is concluded with a drinks reception and dinner with after-dinner speaker. 
Paediatric Pint of Science Club  
The Academic trainees in Paediatrics run a quarterly club named Paediatric Pint of Science (PPOS). These are fairly informal meetings to improve awareness within the EoE School of Paediatrics about local research endeavours and enthuse our trainees with academia! They are currently held online and run in the evening. 
They gather an audience covering a wide range of backgrounds- medical student, prospective paediatric trainees, paediatric trainees academic and non-academic and consultants- and is an excellent way of getting to know more about the ongoing exciting research in Paediatrics in the EoE (contact: paedpintofscience@gmail.com).
Thisis a series of evening meetings supported by the NIHR-BRC. They usually comprise a talk or training session, followed by refreshments and time to meet with fellow clinical academic trainees from different specialties. Topics covered have included talks on basic science, publishing papers, evening of research projects "speed dating" and mentoring. 
In addition to the ACF annual training bursary, you can apply for a contribution of £2,000 towards the cost of the fees due to the University if you choose to register for a University of Cambridge taught Masters or MPhil degree course (https://gcat.medschl.cam.ac.uk/clinical-academic-training-office/acf-app...).
Almost anything! There are no restrictions on what kind of research you do (e.g. clinical, basic science, epidemiological, bioinformatics). There is world-class research in every field in the East of England. Look on the University of Cambridge, University of East Anglia, Cambridge Biomedical Campus websites for details of research groups. All ACF trainees are allocated an Academic Supervisor who can help you to plan your research time.
As an ACF or CL in the EoE School of Paediatrics, you are not restricted to local projects and are actively encouraged to visit other labs nationally and internationally, where appropriate.
The ultimate aim of the academic training pathway for medical graduates is to provide structured training opportunities for doctors with the potential to become leaders in clinical or basic science research, education and training, and innovation, knowledge transfer and enterprise. At each stage of this training you can expect to achieve various research skills and competencies in addition to clinical competencies. The key goal of all ACF and CL programmes is for post-holders to secure peer-reviewed external research funding in order that they can rotate out-of-programme for a subsequent period of full-time doctoral or postdoctoral scientific training.
Wednesday, 14 October, 2020
Show Between Dates:
Wednesday, 14 October, 2020