HEE East of England
East of England Dental Foundation Training Schemes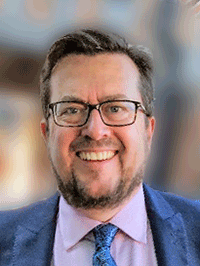 Hertfordshire and West Essex
Training Programme Director: Peter Russell
Telephone: 01604 630984     peter.russell@hee.nhs.uk
Administrator: Janice Bentham
Telephone: 01438 284923     janice.bentham1@nhs.net
Education Centre, Lister Hospital
East and North Hertfordshire NHS Trust, Corey's Mill Lane, Stevenage, Herts. SG1 4AB
The scheme developed from the Old Stevenage scheme of the last few years and is based at the education centre at Lister Hospital in Stevenage.

The Hertfordshire and West Essex Scheme is ideally suited for both those wishing to live in London and those looking for more affordable accommodation but still wanting easy access to the capital's attractions. Less than 30 minutes by train from London (King's Cross), and 5 minutes off the A1, there are excellent transport links and easy commuting to the hospital for study days.

This year is your year. It is about you changing yourself from being an individual, competitive student into a team playing professional: it is about your immersion in the world of general dental practice and learning 'how to work' through extensive wide-ranging clinical experience and often difficult and challenging situations within the NHS. It is about building a bed rock for you to fly into your new practice future.

As such our scheme ethos is centred on learning through participation in practice and with the other schemes in our area. Our aim is to help you develop into proficient, caring clinicians who provide high quality outcomes for your patients. There is, of course, a structure and framework to the year but you are expected to be proactive and self-directed in your learning. You will be expected to contribute, debate, challenge and justify your reasoning. You will present to a wide variety of audiences during the year. The study days are your days and the more you participate, the more you will gain.

As your Training Programme Director, I will endeavour to help you, advise you and cajole you, to attain the success you seek and need, to move forward in your next career stages. I have been an SHO in Oral surgery, a GDP for longer than I'd like to say and involved in dental training of nurses and Dentists for some years.

This year is unique and special in your career. Grab it with both hands and make it work for you!