HEE Midlands and East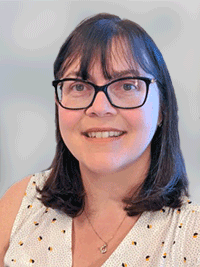 Trainee Support
Associate Dental Dean for Regional Trainees Fleur Kellett

HEE working days Monday, Thursday and Friday
Contact:     DentalTraineeSupport.ME@hee.nhs.uk
Please note bookings are for HEE Trainees - those relating to PLVE will be cancelled - PLVE enquiries should be directed to plve.me@hee.nhs.uk
Fleur's role is to ensure that each referred trainee has access to the relevant support services to enable them to complete training and contribute to delivering the highest possible quality of care to patients. She is happy to receive referrals and enquiries from Trainees, Educational Supervisors and TPDs.

Fleur qualified from the University of Sheffield in 2001, she has worked within postgraduate dental education for over 12 years. Fleur is able to support trainees with a wide range of additional needs/requirements and works closely with the Professional Support and Well-being Service. Fleur is a Fellow of the Faculty of Dental Trainers (RCSEd) and holds PGDip in Clinical Education.
Why is support for trainee dentists so important?
A significant number of dentists at some point in their career will run into either personal or professional problems which may impact on their work or training and therefore may need additional support.
Sickness/ill health (physical, mental, emotional)
Personal factors (dealing with stress and anxiety, family concerns, bereavement)
Environmental Issues (workload, bullying and harassment, difficulties with the programme)
Learning difficulties and neurodiverse conditions – dyslexia, autistic spectrum disorders, ADHD etc.
Extended leave – Out Of Programme (OOP), maternity/parental leave, Supported Return to Training
Links to Regional Professional Support and Wellbeing (PSW) pages: