Medical Microbiology/Virology in the East of England
By combining clinical medicine and pathology, Medical Microbiology and Virology make for a challenging and rewarding specialty for trainees with an interest in infection.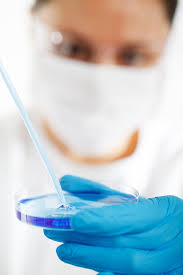 The diagnosis and management of infection are constantly changing. New molecular methods of testing, combined with genetic sequencing, are changing the way we are able to detect pathogens, track outbreaks and uncover resistance to rapidly respond this shifting landscape. 
The field of Medical Microbiology and Virology is undergoing major changes with the ongoing developments in next generation sequencing.and reconfiguration of laboratory services. We are working more closely with our Infectious Diseases Physicians to provide the new Training in Infection curriculum. This means that the role of the microbiologist is rapidly changing and adapting to this new working environment with automation and rapid molecular testing. We continue to use traditional methods where molecular methods have not been developed. This is an exciting time to be training in these infection specialities.
We offer training in Medical Microbiology and Virology and work very closely with our Infectious Diseases colleagues to provide joint training in Microbiology or Virology and Infectious Diseases . In addition we have strong academic links with the universities in Cambridge and Norwich and offer academic training in our specialties.
Important information for trainees about The Royal College of Pathologists and the organisation of training can be found on the College website.
The East of England has two training programmes based on the two main teaching hospitals, Cambridge University Hospitals NHS Foundation Trust and Norfolk & Norwich University Hospitals Foundation Trust (NNUH).
Trainees in medical microbiology will have moved through Core Medical Training (CMT) or the Acute Care Common Stem (ACCS) into a 2 year Combined Infection Training rotation (CIT). After this phase trainee will enter Higher Specialist Training (HST) in either single speciality Medical Microbiology or dual training with Infectious Diseases.
Trainees need to develop R&D skills through participation in on-going research projects. It is expected that trainees will develop a well-defined research project, or a series of case reports in collaboration with other clinical teams. The research findings should be submitted for publication in the scientific literature. Presentations of research and case reports are encouraged. The department has particular research opportunities in the regional mycobacterium reference laboratory.
Trainees are encouraged to study for a higher degree, such as MD or to apply for research fellowships. This is usually undertaken as "Out of Programme Experience" and requires organisation with the educational supervisor and the Deanery.
Trainees are expected to contribute to journal and research meetings, and to attend relevant scientific meetings. Specific guidance should be sought from the educational supervisor.
The trainee should open discussions on career options with the Supervisor from an early stage in training. This should include the possibility of spending a period in full-time research (for example, MRC or Wellcome studentships) leading to an MD or PhD and a career in academic microbiology.
Experience should be gained, under supervision, in planning departmental policies and developing leadership qualities to implement them. Tutorials will be provided by senior laboratory staff on specific topics. Attendance at appropriate management meetings and training courses is encouraged. The trainee should consider undertaking locum consultant duties in the later stages of training.
Senior trainees are expected to participate in the laboratory management meetings and in administration of the department such as organisation of on-call rotas.
The Specialty trainee will participate, on a rotational basis, in the following administrative duties: chair of the Specialty Registrars' committee, secretary to the CMPHL District Management Committee, membership of the laboratory technical committee, organising the intra-Departmental lecture series, organising the Medical Trainees clinical daytime duty, and on-call rota and bench attachment rota.
Monday, 30 September, 2019
Show Between Dates:
Monday, 30 September, 2019